Maxboost Atomic Air External Battery and Case for iPhone 5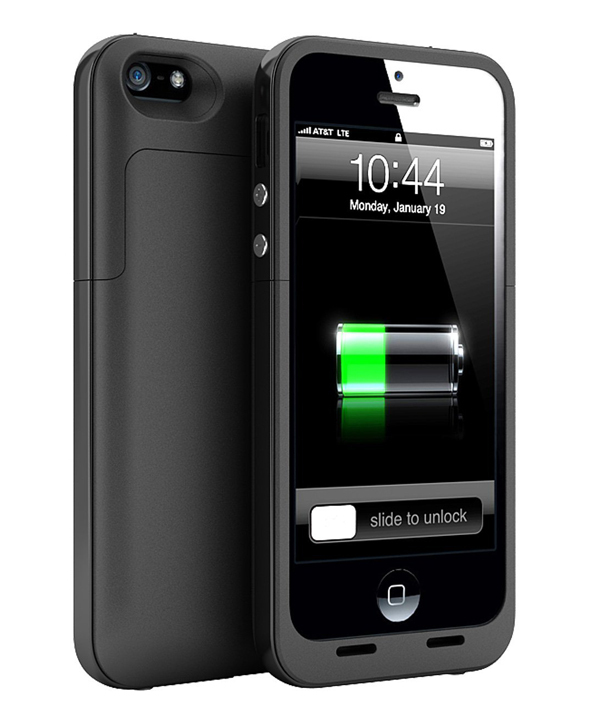 First the good news: the Maxboost significantly outperforms its published spec of doubling the battery life of an iPhone 5, it almost triples it.  And the integral hard case barely adds any weight or girth to the iPhone's sleekness.  But now the bad news:  reception is cut by about 30% in weak signal areas, netting you additional hours of dropped calls.  Nice.
However, if you live in fairly strong signal areas, and take advantage of LTE, use the GPS dependent apps a lot or just have a motor mouth, this device will make your life better.
$99.95