KEF LS-50 Speakers – Blue and White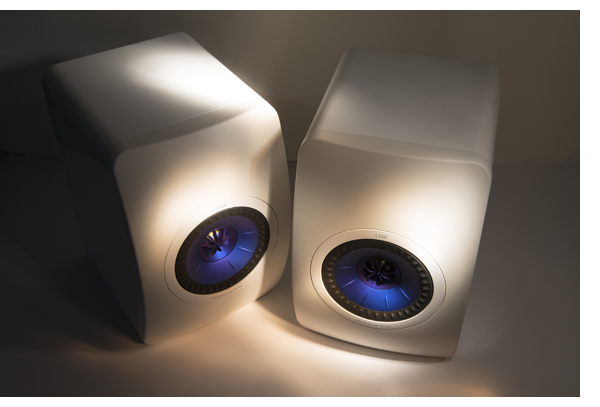 We love the KEF LS-50 and after almost two years, three of the TONE staff use them as their small speaker reference, so we are still enamored. With so much essence of the KEF Blade in such a small package, these speakers offer scary good imaging and coherence. In a small to medium sized room with great ancilliaries, you might even be fooled into thinking you are listening to a much larger pair of KEF speakers.
Much as we'd like to tell you the super cool white and blue LS-50s you see here sound even better than the black and copper ones, they don't. But they do offer a different, perhaps even more modern aesthetic than the original model. Perhaps KEF will take note of this and offer further customization on the LS-50 and other models. This kind of thing goes a long way towards getting speakers in the home environment. Well played.
Blue and White KEF LS-50s
$1,499/pair