Apple Watch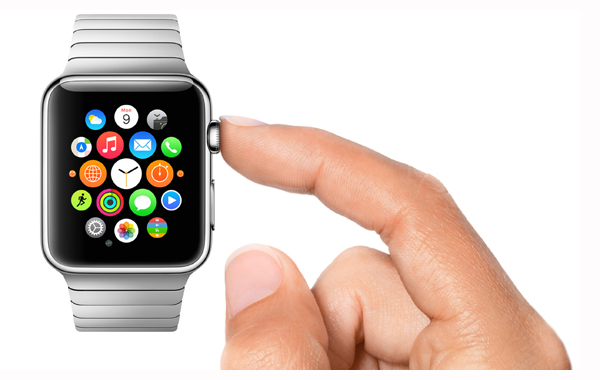 Do you want an Apple Watch? Of course you do! but what you MUST do before succumbing online, is take advantage of the Apple Store 'Try On 'Programme and get one on your wrist. And of course, down in Melbourne, I was able to participate sooner than most others in the world!
As a long time watch collector, I am in awe of how much 'real watch' DNA Apple have embedded in this thing. Every element of the design has been thought through, the straps and the watch are beautiful objects which just shriek desirability, more so than many I own in this relatively affordable price category.
Most important to me and will be to everyone, is the wearing experience. How large?, how heavy?, how comfortable?, can I read the screen? and what does it look like on my wrist? Much like any watch really. Here were my main thoughts after heading to my nearest dealer for a sneak peek.
Gold, Steel or Aluminium. I'd rather spend $11,000 on Hi-Fi, so let;s forget Gold. Sport Aluminium is light, the straps are sporty and the cost is less. Stainless Steel 'Watch' costs more, looks classier and is heavier. The real choice is the look you like, on YOUR wrist.
Colour. I'll ignore Gold again for financial reasons, but the Sport comes in plain Silver Aluminum or Space Grey, the latter proving very popular. The Steel comes in Polished Steel with only one expensive model so far in Space Black. Of course, our publisher will have to have one in that bright lime green…
Size. If you wear a classic dress watch, a Patek, Jaeger or anything svelte, the 38mm is a must, smaller, sleeker and less obtrusive in use. If you have big wrists and wear chunky dive watches, then 42mm may be a better bet and of course has a larger screen.
The strap. The various watches are packaged with different straps in varied materials and look completely different across the range. Sport watches have soft silicone straps, which are very comfortable, no choice, but you can buy extra straps later. Stainless Watches have a whole range of deluxe straps, three in leather, one in Milanese mesh and one in steel link. All comes down to personal taste and feel, trying on your watch and strap combo is vital.
– Rob Follis
Apple Watch
www.apple.com
MSRP: Starting at $350