The LSA VT-70 Integrated Amplifier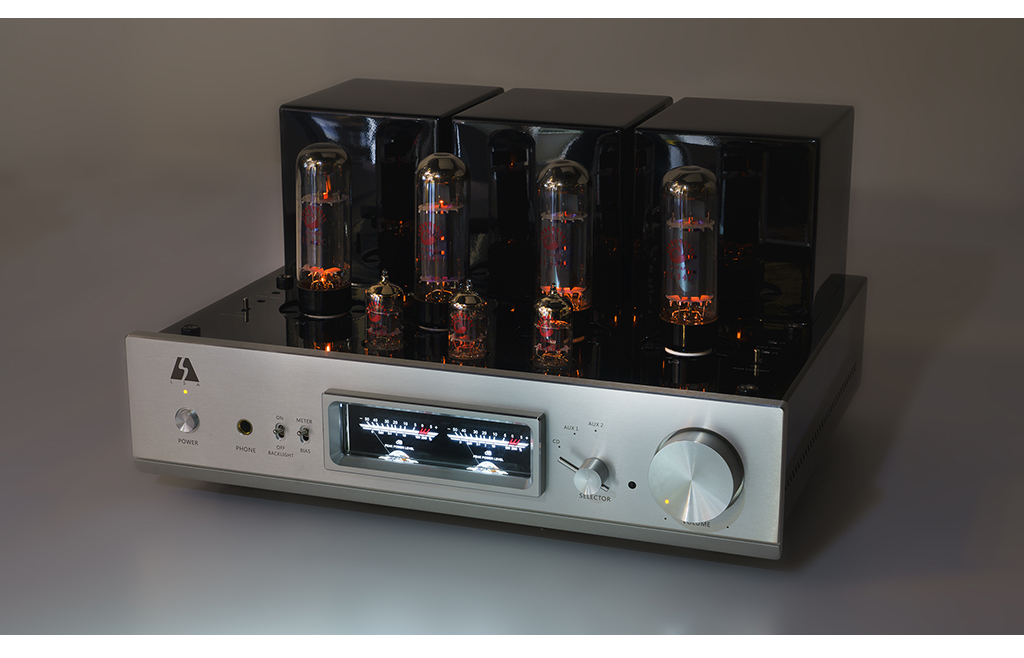 There's always something special about an EL-34 based tube amp, with a pair of output tubes per channel, and a pretty simple circuit.
Less to screw up, or as Nelson Pass likes to say, "simple circuits usually sound best." Honestly, I've never heard a bad EL-34 amp, but like Baskin – Robbins, there are a lot of different flavors, from vintage, warm, and syrupy, like a Dynaco Stereo 70 or Marantz 8B to highly refined, like an Octave or VAC amplifier. And plenty of variations on the theme in-between.
For years, the budget yet high-quality entry-level tube amp has been the PrimaLuna ProLogue 1. I started my hifi writing career with this amp and still have the review sample. Nearly 20 years ago it was $1,095 and a killer value. The new EVO 100 is still a great value, and benchmark, but it's $2,395 now. So, what the audiophile world needs now is a great budget tube amp.
Enter the VT70
Priced at $1,295, we are slightly going outside the parameters of this column, but it's too good not to share. With 35 watts per channel on tap, it's got more than enough juice to drive most comparably priced speakers to a reasonable level, and three single ended RCA inputs should be more than enough for a phonostage, DAC/Streamer and maybe even a tape deck.
The VT70 also sports a headphone output as well as a preamp out to drive a powered sub. The remote control is a nicely presented steel remote, not a plastic, kids meal remote, as many other products costing significantly more bring to the table. The VT70 brings a lot of juice to the game.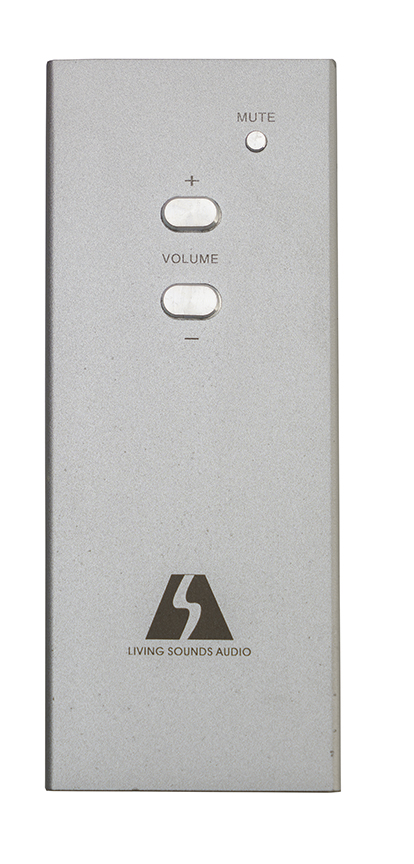 It's a classic EL-34 design, with a 12AX7, two 12AU7s and four EL-34s (two per channel). The black chassis has a machined silver aluminum front faceplate sporting a pair of output meters that do double duty for biasing the tubes when needed. If you aren't familiar with this procedure, just follow the manual. Turn the volume all the way down, switch to "bias" mode and adjust the trim pots on the top face of the amp until the meter reads 100%. Be careful not to go past 100%, or you can burn up the output tubes.
Check the bias when you get your amp out of the box, we had two tubes at 200%, so a quick adjustment had us right back on the money and eliminated a slight hum as well. Pro tip: set bias when you unbox your amp, then check again after a couple of weeks. Fresh tubes usually need re-biasing at about 100 hours, then they stay stable until almost expired. Again, those handy meters make it easy to double check.
The incredible lightness of being tubey

Most budget solid-state amplifiers sound flat and lifeless. While the world's best tube amplifiers from the major manufacturers take advantage of massive power supplies and custom output transformers to work their magic, a basic EL-34 amplifier can work wonders with the basics, and that's exactly what the VT70 delivers.
You won't mistake this amplifier for something from ARC, BAT, or CJ, (and you won't mistake the price tag either…) but this little amplifier musters good sound, and is miles more engaging, than nearly any comparably priced solid-state amplifier. It's so much easier to build a good tube amp for this kind of money.
While you can tube roll, and swap tubes forever with the VT70, I submit that this takes away from the approachable ethos. I can't get behind spending another $500-$800 on boutique tubes for a 1200-dollar amplifier. And the VT70 does arrive with a full complement of PSVANE tubes. Underwood's Mark Schifter says that PSVANE is supplying them with matched output tubes – another one of those little touches you'll pay extra for elsewhere.
The setup
We stuck to three speakers with the VT70, a pair of Harbeth Compact 7s, the Audio GE-Teddy speakers (also available from LSA) and our desktop pair of Jern EH-14s. That this amp plays fantastic with speakers 2-4 times its asking price tells you everything you need to know.
Bass is well defined, and the top end is nice and smooth, without rolloff. By comparison, our Dynaco ST-70 has fairly sloppy bass, and the highs roll off pretty quick. Power supply parts have come a long way in 50 years. The key to success with this amplifier is to not push it beyond what it is capable of. Playing at modest levels, not driving it to clipping (which ANY 35Wpc tube amp is going to do) is absolutely lovely.
Matched up with the Teddy's, which have a sensitivity of 89dB/1-watt is a sweet spot, led me to borrowing staffer Jerold O'Brien's older pair of Vandersteen 1s, which have a 90dB/1-watt sensitivity as well. I'm sure LSA wants to sell you a pair of Teddy's, but if you are really on a budget, you can snag a nice used pair of Vandersteens or something similar for about 600 bucks, find a great DAC and you have a rocking system for barely over $2k. This amplifier is a great way to get into the tube experience. Trying to keep it all reasonable, I used my older Naim CD-5i, with fantastic results.
More on the sound
As with other favorite EL-34 amps, the midrange is the strength. This amplifier offers up such a natural midrange, with so much soundstage depth, you'll forget what isn't happening. You'll be spoiled for solid-state. Going back to a recently re-capped Marantz 2270 receiver with the Teddy's felt like I had asbestos insulation in my ears. And a nice 2270 easily fetches more on the used market than a new VT70. Impressive.
Again, playing to the strength of this amplifier, you'll find yourself sifting through your favorite acoustic tracks and perhaps even some 60s and 70s classics should you feel so inclined. Cue up some Joni Mitchell, Crosby, Stills and Nash, or some Greatful Dead and you will freak out. A long playlist of Bowie tracks from Hunky Dory all the way through Blackstar were equally tasty.
The Jerns don't have a ton of deep bass output, so pulling in our SVS 3000 Micro subwoofer, rounded out the package to provide an incredibly powerful desktop system, which is actually where the VT70 is staying. It's too much fun to send back, so this one is #toneaudioapproved.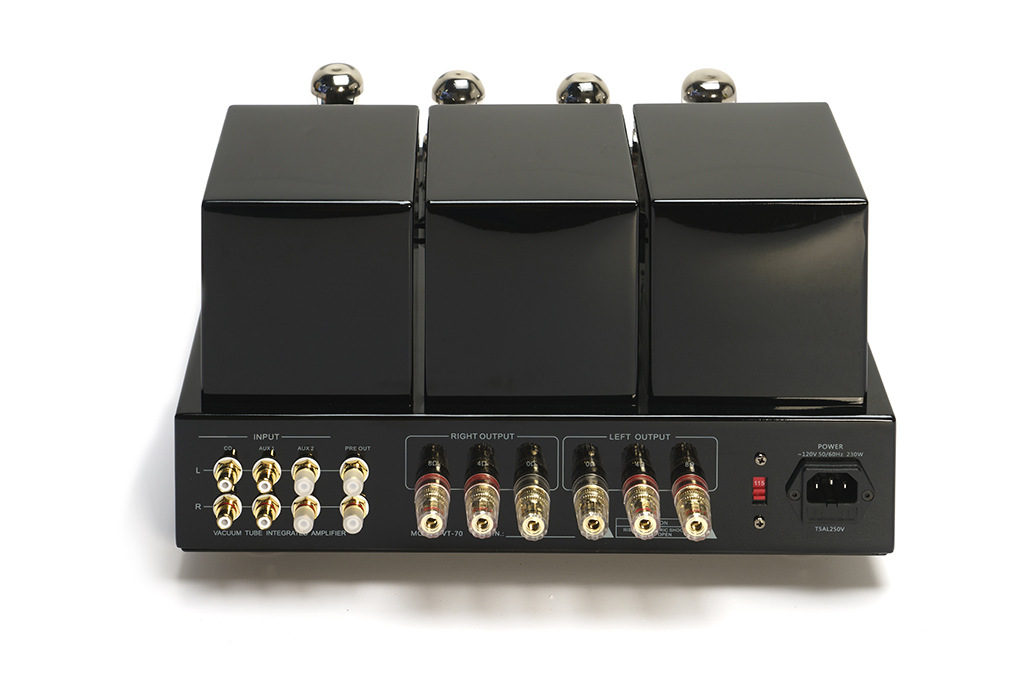 Running through a short list of headphones from the LSA HP3 Novas, a pair of Audeze LCD-2s, and our workhorse Sennheiser 650s (with Cardas cabling) all worked well. Headphone fanatics are probably still going to want an outboard amplifier for the best results, but we're on the budget tip here. And, this is certainly an engaging enough headphone amp to make you want to grab a set, and see what the excitement in personal audio is all about.
You can't lose
With internet pundits claiming high end audio is going under on nearly a daily basis, this is precisely the kind of product to get more people interested in a decent music system that might have thought they couldn't afford it. Honestly, we need a few more benchmarks like this.
The LSA VT70 is the perfect amp at the perfect price, whether you're investigating high performance audio for the first time, taking your first spin with a tube amplifier, or perhaps looking for a great second system. It's musical satisfying, aesthetically pleasing, and gets the job done. Highly recommended.