LSA Signature 80 Reference Monitor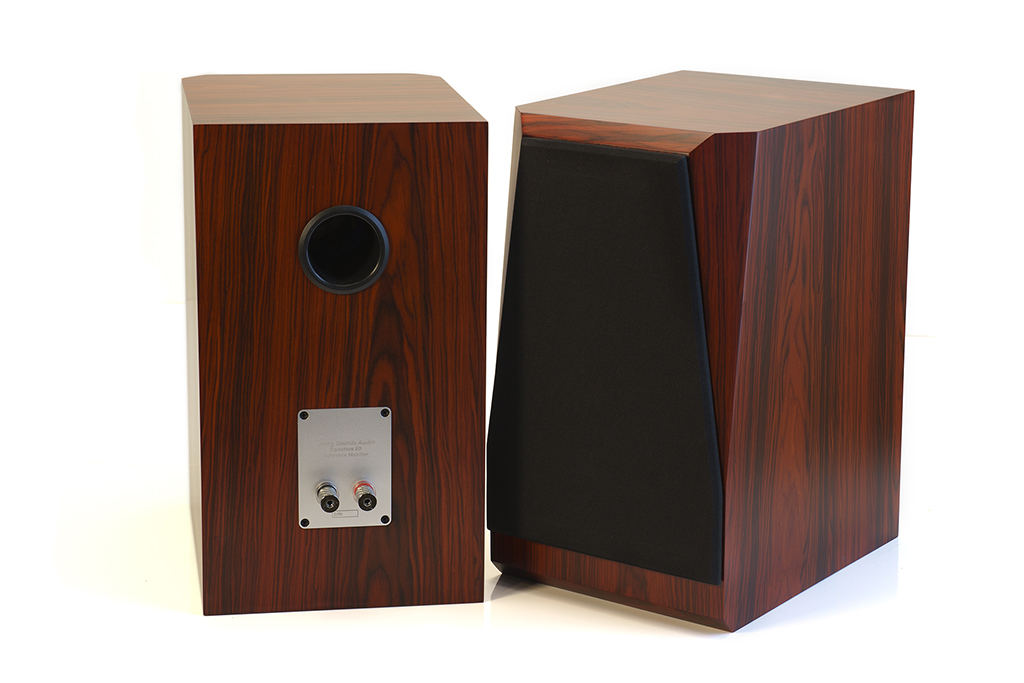 It just took the first bass riff in The Art of Noise's "Moments in Love" to convince me that the new LSA 80s deliver some major bass. These dig deep. In a moderate sized room, you won't need a subwoofer with these – that's a plus. Especially for entry level audiophiles on a tight budget.
But bass isn't everything. These speakers have done an incredible job of blending the tweeter and midrange for a seamless audio experience. They produce a big, big sound that is tough to beat for small monitors, especially at their introductory price o $1,299/pair. Much as we enjoyed the LSA 50s, like Spinal Tap says, "well, these are one better…"
The cabinets are well finished, and the execution is equally great. Not too fancy, but really good for what they are. Easy to drive, we've had excellent result with everything from our 10 Watt per channel LAB 12 Mighty to the Pass XA 200.8 monoblocks. By the way – these lovely little speakers are available direct from Underwood HiFi, and their VT-70 tube integrated at $1,195 makes a killer combination.
So, what's not to love?