The Carver Black Magic 25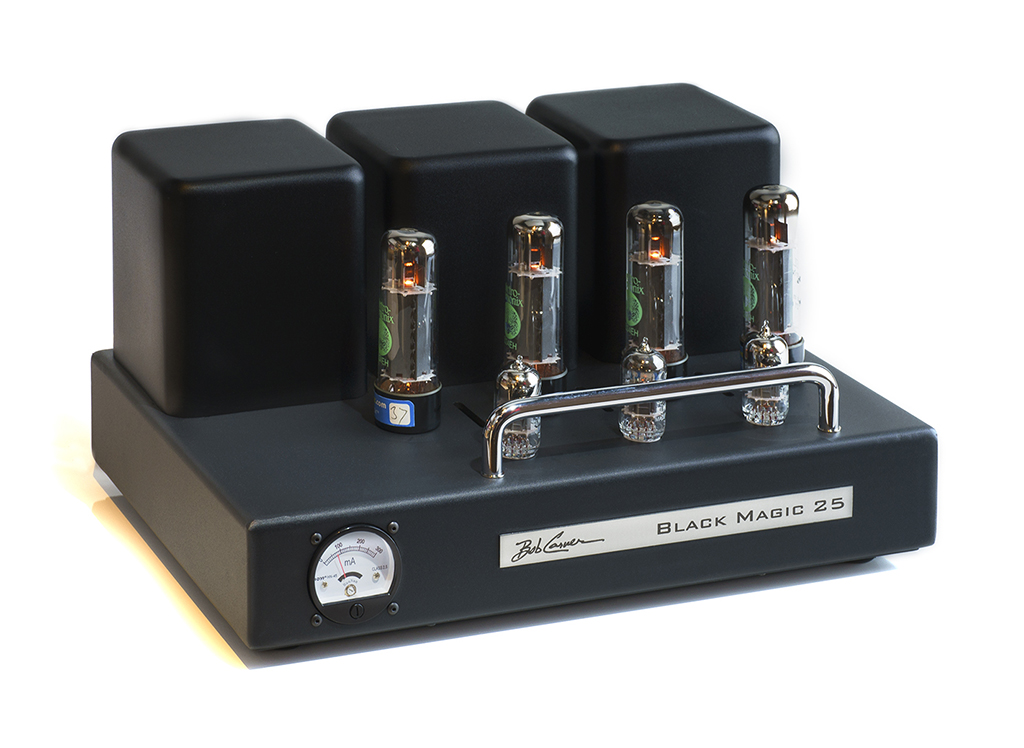 Sometimes less is more, especially when it comes to vacuum tubes. There's always something special about a low-powered tube amp and a pair of fairly sensitive speakers. Bob Carver's latest, the Black Magic 25 is a perfect example. Sporting a fairly compact chassis size and tube compliment (1-12AU7, 2-12AX7's, and 4-EL34s) the Black Magic certainly made some great music here, paired with our Zu Dirty Weekends and the Heretic A-1614s.

Build quality is robust, yet sparse, and the amplifier is a cinch to use. There is a handy meter on the front panel that can be used as a tube tester, as well as for setting the output tube bias. Carver claims that their unique circuit means you don't need matched output tubes, yet our experience with only one bias control for four tubes suggests otherwise.

The amp runs cool, and provides a sound not as romantic as a vintage Mcintosh, Marantz or Dynaco amp, yet still delivers plenty of tubey, midrange magic that you'd expect. And of course, with only three input tubes, you can roll em' if you've got em' to fine tune and experiment.

Thanks to careful design, this little jewel plays louder than you would expect a 25Wpc amp to play, even with less efficient speakers like a pair of Harbeths, or your favorite LS3/5a variation on the theme.

Definitely a good thing in a small package!
https://www.bobcarvercorp.com/black-magic-25