The Focal Vestia no.1 Speakers
After spending an afternoon with staffer Earle's Focal Sopra 3s, just before firing up their new Vestia no.1 at my place, the level of sonic excellence they bring to a $1,198 pair of speakers seems amazing. Listening to the same handful of tracks that I shuffled through at Earle's house, not too much sonic memory was lost in the 25-minute drive on the I-5 to my place.

Playing the Vestia no.1s through the main reference system truly shows off what they can do, but it's not really a fair comparison, so my Naim Uniti Atom ($3,599 and available from your Naim/Focal dealer) makes for a perfect match. However, like all the other Focal speakers we've used, they are just as easy to drive with your favorite tube amplifier as well. Swapping the Uniti Atom for the PrimaLuna ProLogue One and the Naim CD5is in for review is equally enticing.
Queuing up a MoFi copy of Santana's Caravanserai is lovely and room filling. Placed on 24" Sound Anchor stands about 10 feet apart on the 24-foot wall in my listening room (couch about 10 feet back) the small Focals produce a large soundstage, but in a large room, their horizontal dispersion, especially from the top is slightly limited. The cure for this is stands that allow the tweeters to be close to ear height as possible, or the ability to tip them back slightly. The more stylish dedicated stands from Focal do just this, and are reasonably priced, at $249 a pair. Thanks to their front ports, you can achieve nearly the same effect on a bookshelf. The Vestia no. 1 is definitely user friendly.
All in the family

The Vestias take advantage of some new and existing Focal technology. You can read the full story on the Focal website here; suffice to say Focal puts a lot of expertise into their entry level speakers. The only thing that is really compromised between the Vestias and the higher range Focals, is the simplicity of the cabinets. The finish and shape is a more simple box shape, lacking the complex finish of Sopras and Kantas. Yet what is delivered is of top quality. Compare the Vestias to some of the competitors made in China, and you can see the Focal difference. A quick rap on the cabinet reveals solid construction and lack of resonance. Impressive for this price point.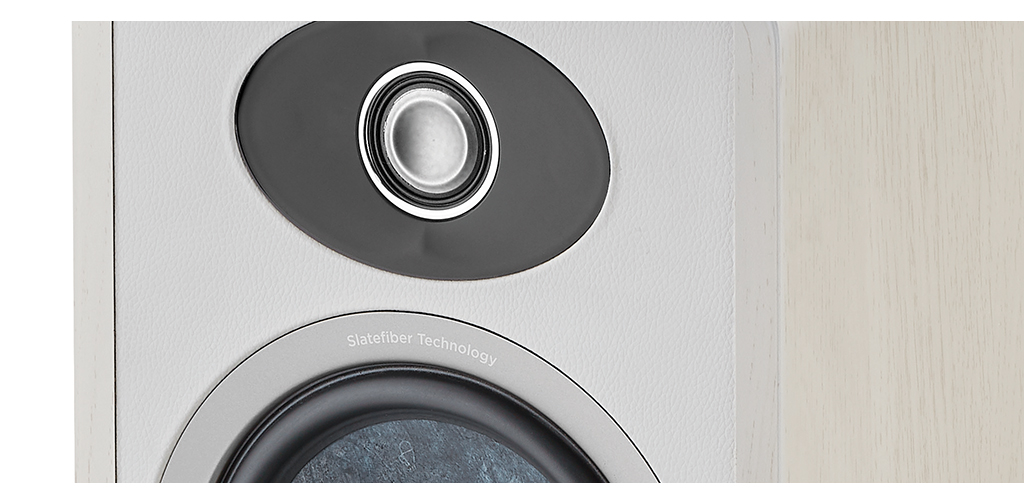 A two-way design, the compact cabinet only measures 8 5/8 x10 1/4×15 1/4″ (21.9x26x38.7cm) and weighs only 15.4 pounds, so they are easy to unbox and install. They utilize a 1-inch inverted dome tweeter with Focal's TAM material. (aluminum and magnesium composite) The 6 1/2- inch woofer is made from recycled carbon fiber, allowing added stiffness at a lower cost than standard, woven carbon fiber – a very unique approach. The Vestias are available in light wood like our review samples, dark wood and a black high gloss finish. All feature a "leather effect" front panel.
Further listening
Moving on to Lloyd Cole's new album, On Pain (as well as a few LC classic tracks) reveals the clean, natural midrange the Vestias deliver, which ironically hits me near the middle of the third track, "I Can Hear Everything." Sometimes the soundtrack of your life is synergistic. Going through the gamut of favorite vocal tracks confirms the initial excitement. The Undertones' "More Songs About Chocolate and Girls" demonstrates the Vestias ability to pull detail from dense, compressed recordings. This is a terrible sounding (but fun) track, showing you can have high end speakers that play everything with ease.

When you're starting to build a system, every bit of performance you can get for the dollar is key and this is what makes the Vestias such a great value. If you could see what goes on every day at the Focal factory in France, it's easy to see how they do it. Focal performs every aspect of design and manufacturing in-house; cabinets, crossovers, and drivers. The level of engineering talent is incredible, equally so with execution. Focal definitely takes the high road on the Vestia no.1 in terms of overall balance. Many speakers in this price range hinge their reputation on a single feature, where the Vestias sacrifice an over exaggerated frequency response to deliver smooth and resolving sound.


Changing program material to bass heavy tracks from Thievery Corporation, Massive Attack, and Tosca reveal that the Vestias manage to go down fairly low, and the bass that is delivered is of high tonal quality. Moving them back into a more appropriate sized room (12 x 18 feet, and 10 x 12 feet respectively) and taking care to place them so they can take advantage of a bit of room gain provides tremendous sonic rewards. It's easy to hear the lineage all the way up to the Utopia series here.

Different partners

Swapping the Naim Atom for the T+A Caruso R, and PrimaLuna amplifier is fun, and again proves that these little speakers have more than enough resolution to discern distinct differences between amplification and program sources.
The no.1s are a great way to start building a system, and like some of the other Focal speakers, they offer a full range of floorstanding speakers, and a center channel option so you can build a multichannel system having the same voice.
Focal claims a sensitivity of 89dB/1-Watt, and they proved easy to drive even with our 12 Watt per channel Lab 12 Mighty (vacuum tubes) amplifier, so they should work well with whatever you have on hand. Around back is a single pair of 5-way binding posts to make connection to your speaker cables equally easy.

At present, Focal does not offer a subwoofer in the Vestia lineup, but they do suggest their SUB600P, for those wanting to keep it all Focal.­ To get a better chance of what they can do in a 2.1 system, they were mated to an SVS 3000 Micro ($899) subwoofer and alternately with a REL T5/x ($699). Thanks to the solid bass foundation that the Vestias deliver, adding a sub makes for a great full range system should you so desire to take this direction.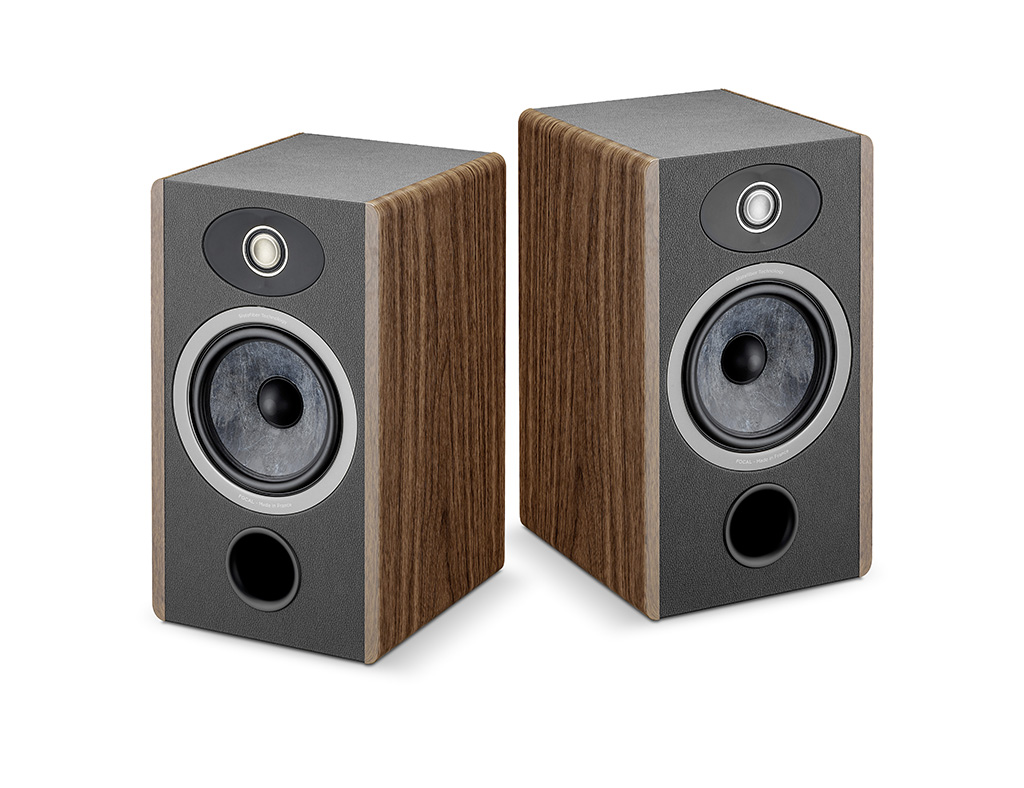 Constant innovation, tremendous value While some of the names might be a little confusing at times, Focal continues to innovate and apply new technologies and construction techniques on every speaker in their range. That their commitment to excellence is just as serious with the Vestias as it is with their top range Utopia speakers is great news for the beginning audiophile. We are happy to give these one of our Exceptional Value Awards for 2023. This is a great pair of speakers to build a system with.