Visiting Vitus Audio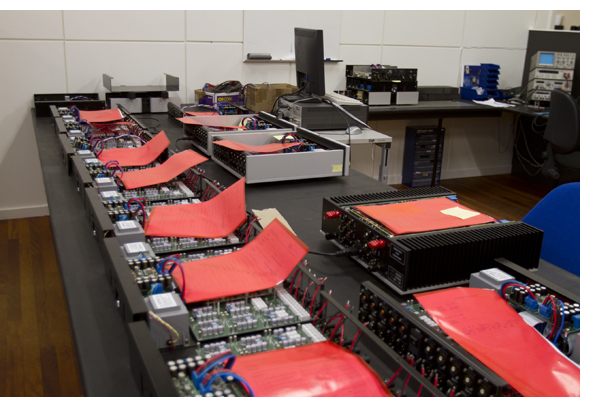 The headquarters for Vitus Audio is tucked away in a small industrial park in Herning, Denmark. The company's soul becomes apparent immediately upon entrance, as a pair of original MartinLogan CLS speakers greet you. Hans-Ole Vitus grins, "I love those speakers."
Danish to the core, the facility sports a spartan albeit purposeful and highly efficient design. Administrative offices are small. Everything is concentrated on factory and warehouse space, sans the practice area for Vitus' son's band, where a drum kit and amplifier stacks sit. As his eyes light up about his latest guitar purchase, Vitus tells me that he, too, stops out here to jam now and then. After January's Consumer Electronics Show in January, he and his son (also a budding electronics designer) stayed in Vegas to see Tool perform.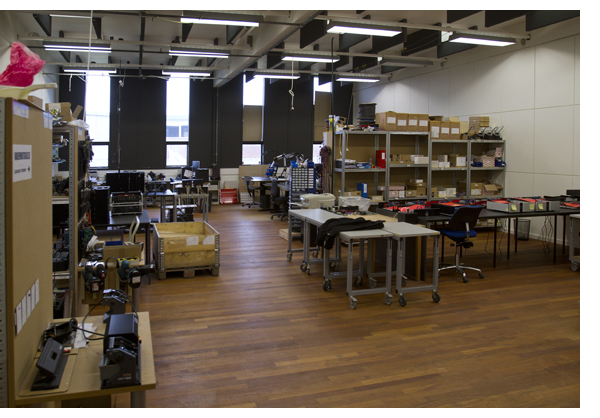 A quick tour reveals the Formula 1-level of attention paid to Vitus products during every step of the assembly process. The outlay doubles as a model of efficiency, with ceiling-high shelves containing various electronics and mechanical parts. Modern test gear and strict assembly (and testing) protocols ensure each product is perfect before it goes out the door.
Removing the top of any Vitus product tells a big part of the story. Custom-designed surface-mount modules control every aspect of the company's amplifier and preamplifiers performance. Vitus even has its own in-house surface-mount machines, a considerable expense often subcontracted out by even some of audio's top manufacturers. The only aspect farmed out? Metalwork. But even that's subject to meticulous quality-control measures.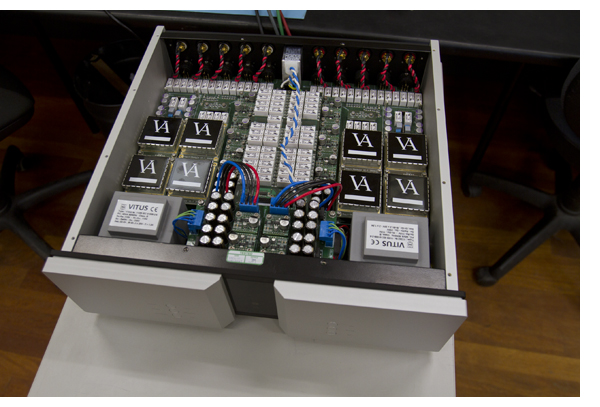 Finished components are then burned in and rechecked before final delivery to a substantial sound room that features a few different pairs of state-of-the-art loudspeakers.  R&D doesn't stop there. Vitus' home listening room contains all of his top-line products along with one of the few pairs of Focal Grande Utopia EM speakers on display. Flanked by a Kuzma turntable and barrage of Vitus Class A power amplifiers, this evaluating test bed is absolutely spectacular.
Minutes into our listening session, it becomes obvious that the driving force behind Vitus Audio is never more than a few steps away from music, whether at work or at home. Such musical immersion, combined with a perfectionist approach, makes Vitus Audio products objects of desire for many of the world's most discriminating audiophiles. – Jeff Dorgay