The ProAc Tablette Anniversary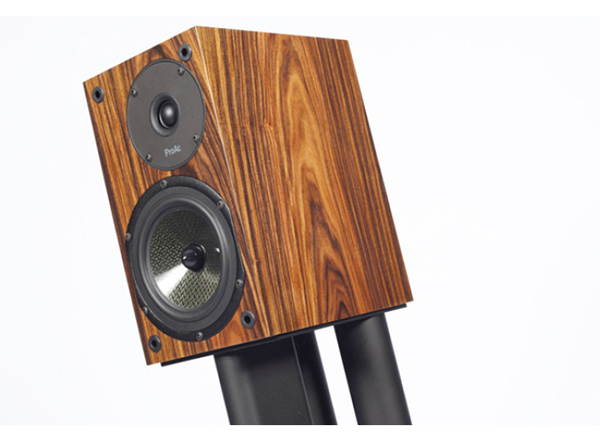 In many ways the Brits are the kings and queens of getting great sound out of small speakers.
A typical British listening room is usually in the neighborhood of about 12 x 15 feet (3 x 5 meters), so this suits apartment living well. ProAc calls this diminutive speaker the Tablette and commemorating 30 years of production, calls this model the Tablette Anniversary. Typical British understatement. The Tablettes need about 30 watts per channel to really sing, but should you be a more crazed audiophile, the better your source components are, more giddyup the Tablettes will have. The Simaudio NEO Ace that we currently use as a reference in the Audiophile Apartment, makes for an amazing combination. Music lovers on a budget will do well to consider a Rega Brio  amplifier at $899 (review link here), another favorite around here. If you're on a really tight budget, spend all your money on the speakers and grab a Harmon Kardon 730 vintage receiver. You can find one on Ebay for $150, get rocking now and find a better amplifier later.
The minute you fire up these tiny (10 5/8" H x 6" W x 9 ¾" D) marvels, you'll be knocked back like the dude in the Maxell chair. These little speakers rock the house with full range sound that is incredibly disproportionate to their size. And yes darling, they produce real bass. Ok, you won't be able to blast Skrillex or Deadmau5, but on all other program material they have enough reach in the lower register to enjoy everything else. Auditioning Stereolab's Dots and Loops proves very palatable indeed, with sounds bouncing all over the room! The next track, "Lift Off" from Mars & Mystre keeps the energy high and we're all striking poses around the living room like we're at Fashion Week.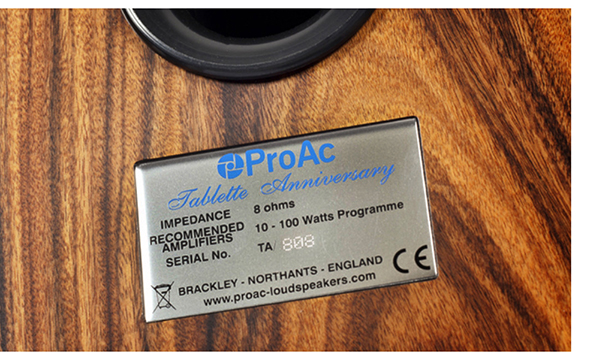 Streaming the title track from the Afghan Whigs Gentleman album via Tidal at high volume, Greg Dulli's voice reaches right out of the speakers pulling me to attention. These little boxes can play loud, really loud if you need them to. Slowing it down for Elvis Costello's rendition of "I'll Never Fall In Love Again" from The Spy Who Shagged Me brings the vibe back to a more relaxed mode, revealing the character that defines his voice. Just letting my laptop swim through my music library, served up by ROON made this review a ton of fun; there was nothing these little speakers can't handle.
You can place the Tablettes anywhere in your room. If you place them up on a shelf, try to get them out from the wall as far as possible as their rear port will do wonky things to that glorious bass if you place them right up against the wall. For more critical listening, we suggest some 28" speaker stands so that the tweeter is pretty level with your ears. This will give the most expansive sound, but if you must compromise as many of us apartment dwellers do, you still won't be disappointed.
$2,200 is a lot of money to spend on speakers, but the ProAc Tablettes are so good, they could be the last pair you buy. And should you ever move out to that big McMansion, you can always add a subwoofer, but that's another story!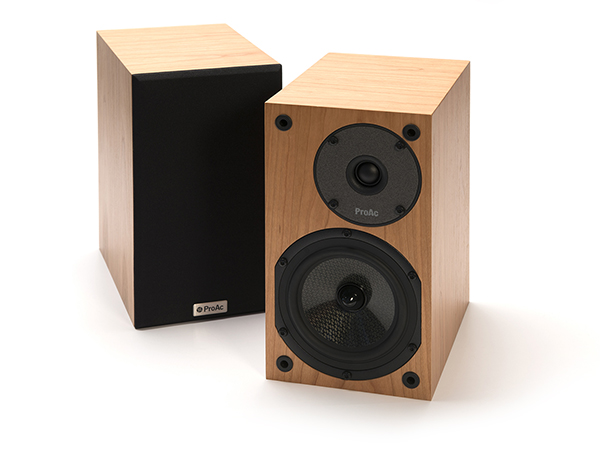 The ProAc Tablette Anniversary
MSRP: $2,200
www.soundorg.com (US importer)
www.proac-loudspeakers.com (factory)