Marantz 2245 Stereo Receiver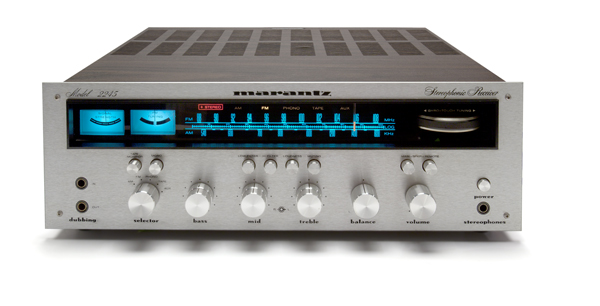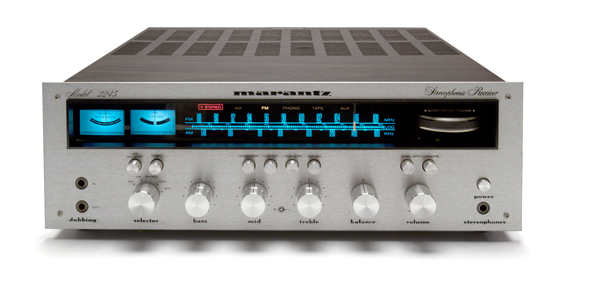 My best friend bought this Marantz 2245 receiver in 1973 while serving in the US Navy. It was purchased along with a pair of JBL-L100s and a Dual turntable. Traveling around the world with him during his tour of duty, this classic system finally settled in California and served him well until the late 90s, when it gave way to a modern home-theater system.
He recently called and asked me if I wanted the receiver and speakers, along with an H/K Rabco ST-7 turntable. How could I resist? I fondly remember selling these things when they were new. In the receiver wars of the mid-70s, Marantz was a big player, and very successful in battles with Sony, Pioneer, Sansui, and Kenwood.
The 22XX series stands as Marantz's first serious foray into the receiver arena. The 2245 represented the mid-level model, and the little brother to the 2270. Still, the former touted more guts, better features, and a better tuner section than the entry-level 2230. It originally sold for $449, a premium price compared to the Pioneer SX-828 and Kenwood KR-5150. The Marantz also sounded, offering a slightly warmer sonic presentation along with decidedly more elegant cosmetics that many enthusiasts favorably compared to those of McIntosh.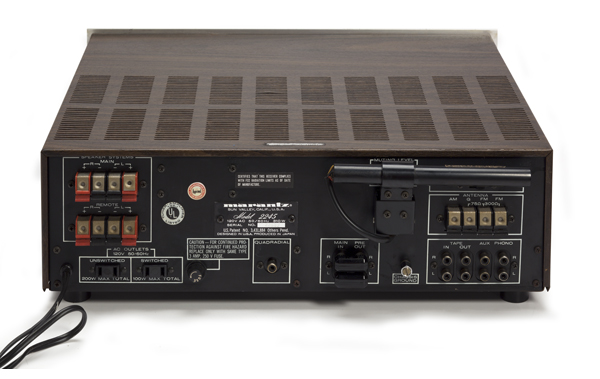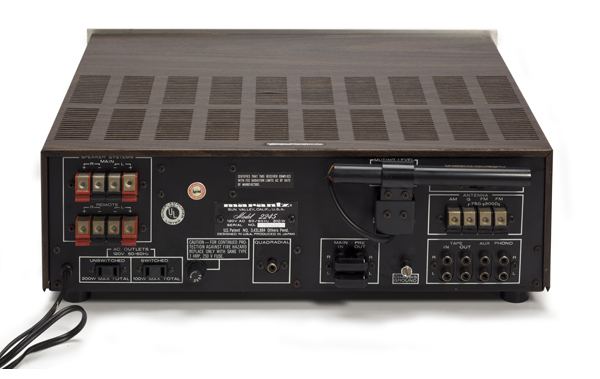 With the exception of a short service visit in the 1980s, during which it had several resistors replaced, this example is bone stock and without modifications. A little cosmetic cleanup brings its beauty back to life. Yep, this sucker is heavy, tipping the scales at just over 30 pounds. After removing the simulated wood-grain cabinet, a peek at the innards reveals a fairly large transformer and highly organized electrical layout.
To keep with this column's theme, a pair of Energy C2 bookshelf speakers and an iPod plugged into the AUX input served my initial listening tests. I pushed the power button for the first time with trepidation. Fortunately, no smoking transistors or loud bangs from aged capacitors—now well past their freshness date—interrupted my sessions. A simple test of the FM section with a dipole antenna shows the 2245 still capable of locking on to most of my favorite stations with healthy signal strength and low background noise. Admittedly, it's not on par with the era's best tuners, but it passes muster.
More pleasingly, the somewhat warm and friendly tonal balance I remembered is back in full force—a good thing. It's for this reason that Marantz receivers rank above other solid-state units from the same period. Adding the JBL L-100s makes for an instant 70s party flashback. Considerable listening discloses a soft low-frequency presentation and lack of a coherent three-dimensional soundstage. But remember, none of us were even thinking about stuff like that back in the early 70s. We were just smoking weed and blasting Hendrix.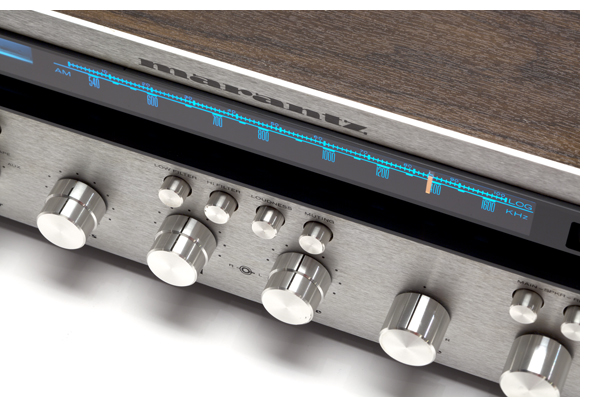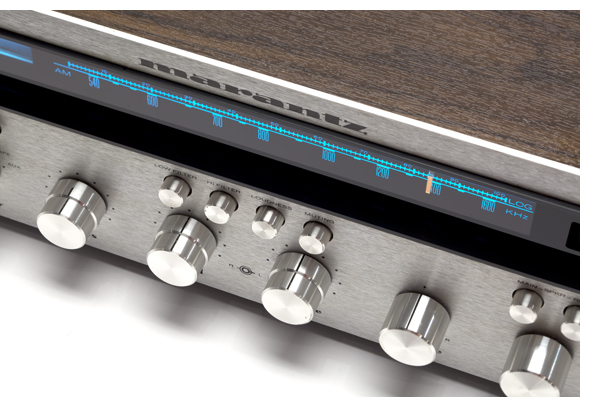 A Technics SL1200 turntable with Audio Technica AT-110e cartridge adds vinyl capability to this journey to the center of my mind. Here, bass stays soft, and dynamics somewhat limited, but there's more resolution and the vintage system now possesses more of a three-dimensional soundfield than I recall. You certainly can't buy something this good for $449 today, to say nothing of what this jewel would cost if adjusted for inflation.
A perfect-condition Marantz 2245 still fetches close to $449, and one with minor cosmetic flaws sells for about $100-$150 less. Avoid bargain-basement models unless you happen to be in the right place at the right time and know you are stealing it.