Nakamichi PA-7 Amplifier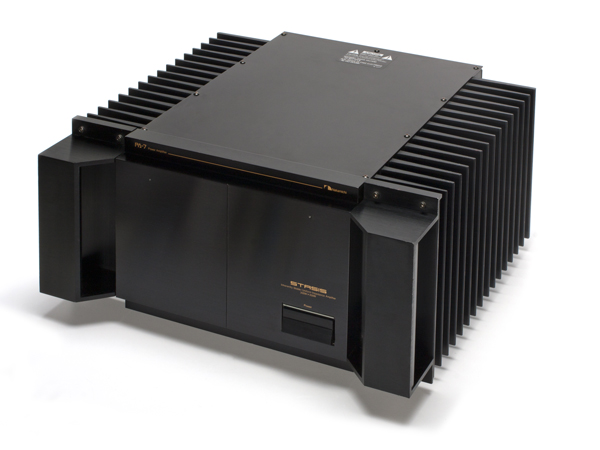 Nakamichi is synonymous with high-performance cassette decks, but not everyone is as familiar with the rest of its electronics. The company's first attempts at amplifier and preamplifier design, the 400 and 600 series, were nonetheless popular as they followed the tenets of the day with excellent measured ability albeit somewhat compromised sound.
When the compact disc became ubiquitous in the late 80s, demand for Nakamichi cassette decks declined. Still, the manufacturer developed another series of electronics that included the power amplifier you see here as well as a lower-powered model, the PA-5 (100wpc), and a few receivers, all incorporating Stasis technology licensed from Nelson Pass.
Introduced in 1988, the PA-7 retailed for $1,595, a bargain compared to the Threshold S-350e that cost twice as much and sported a rated power output of only 150 watts per channel. Nakamichi's scale of manufacturing made it easy to grab one of Pass' best designs at a very reasonable price. Today, clean PA-7s can be found on the used market for $600-$700. According to Pass, the original PA-7 (not the PA-7 series II) is "the one you want."
If you troll the Internet in search of a unit, insist on seeing pictures and deduct heavily for cosmetic damage. Replacements are unavailable and greatly diminish the resale price should you decide to resell at a future date. Run away screaming from an amplifier that has been "modified."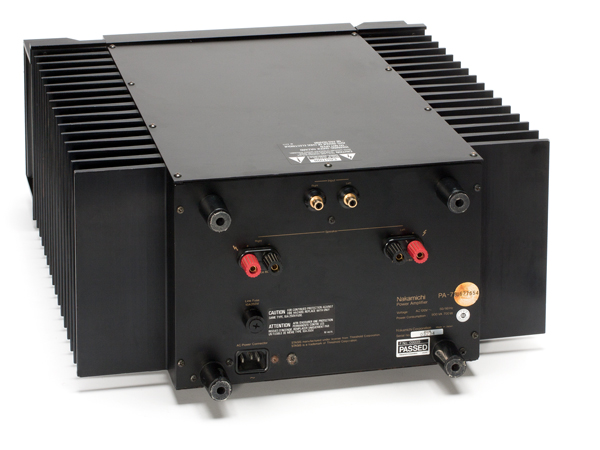 The PA-7 delivers 200 watts per channel, uses no overall negative feedback (a Pass trademark), and boasts the Stasis section, which consists of a low-power voltage amplifier coupled to the current mirror bootstrap output stage to do all the heavy lifting required for high-power output.
Back in 1989, when Stereo Review featured the PA-7, writer Julian Hirsch measured the PA-7's output at 253 watts into an 8-ohm load, 400 watts into a 4-ohm load, and 650 watts into two ohms. A quick look under the hood reveals why. A large 700 VA toroidal transformer and a bank of power supply capacitors totaling 132,000 µf proves the PA-7 means business. Such a setup made the PA-7 a perfect choice for demanding loudspeakers and, like the Threshold Stasis amplifiers, it ended up in many systems based around electrostatic speakers or Magnepans. I once used one to drive a pair of Magnepan Tympanis to excellent results.
As a single-ended amplifier, the PA-7's rear panel is sparse, with a pair of RCA input jacks, an IEC socket for your power cord of choice—little did Nakamichi engineers know that in the 21st century, power cords would cost much more than the original price of the PA-7)—and relatively standard binding posts for speaker output.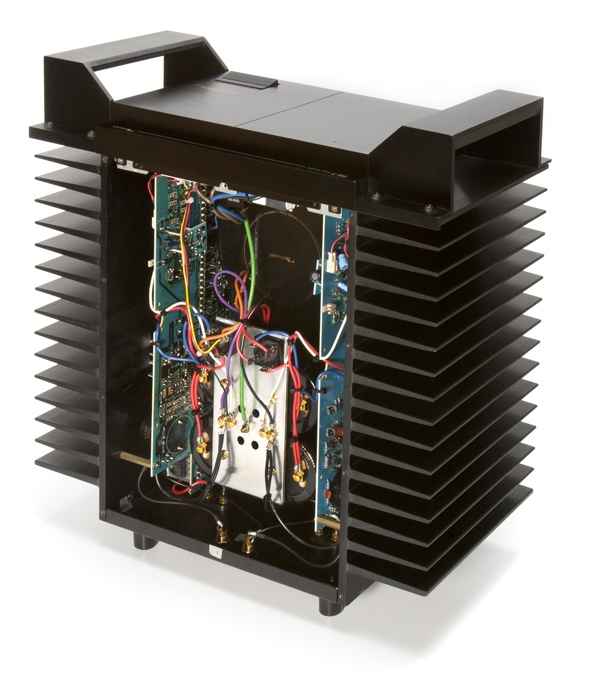 A Budget-Conscious Steal
Irresistible at $500, and on display at Portland hi-fi dealer Echo Audio, my newly acquired PA -7 is in great shape. Serving duty in a system consisting of a pair of Magnepan 1.6s along with an Audio Research SP-9 vacuum tube preamplifier (covered in issue 24), the PA-7 has no issue driving the Maggies to sufficient levels with all but the heaviest music.
Putting the amp through its paces with a number of different speakers, and often at high volume, it became warm to the touch, but not as warm as a pure class A amplifier. Much like the Adcom GFA-555, which Pass also designed, the PA-7 features a pair of front-panel LEDs to indicate clipping. When driving the Vandersteen 2CE Signatures or my JBL L-100s, I couldn't push the speakers hard enough to get the LEDs to illuminate. Switching to the Magnepans, however, verified that the LEDs still worked.
The sound is free of harshness and grain, but a bit veiled when compared to Pass Labs' current designs. And, as can be expected, the PA-7 lacks the three-dimensionality of the best amplifiers. But for $500, it's a solid anchor for a budget-minded high-performance system and far superior to what you might purchase new for a similar price.