Harman/Kardon HK670 Receiver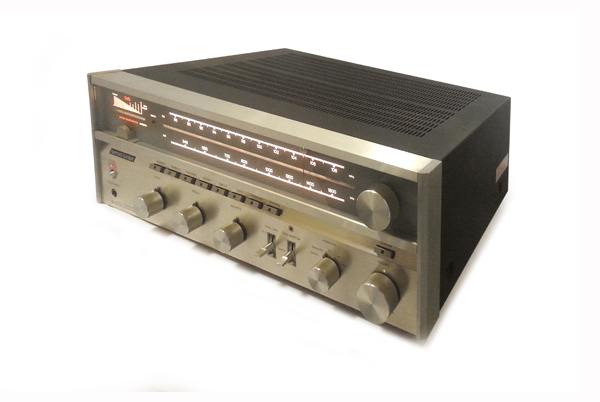 I've been a fan of vintage Harman/Kardon gear for several years now, so when I heard a local record store had an HK670 receiver for sale I was on the case, immediately. The typical going price for this model in "good working order" (which as most vintage audio buyers know can mean many things) is right around $100-150. Though showing signs of neglect and crying out for some TLC, I was able to get it for $50 due to some distortion in the phono section.
The HK670 twin powered integrated receiver was Harman/Kardon's top of the line model from about 1979 to 1981 and was its last with an analog tuner. The original retail price was $550, the equivalent to around $1700 today. It has a dual-mono design; however the single transformer makes the designation of twin powered misleading. The 670 is rated at 60 watts per channel and some sources say this rating is conservative. A fan of the aesthetics of older HK gear, this one isn't as pretty and is a beast in terms of size, yet it still has a certain vintage charm.
After some serious elbow grease and new fuses, it works beautifully. I didn't know what to expect as mixed reviews for this particular model complain about a flat and lifeless sound.  Pairing it with a set of vintage JBLs and both a Rega Planar 3 and Pro-ject Debut Carbon turntables I auditioned a few quintessential audiophile releases along with Deep Shadows and Brilliant Highlights from the new HIM Vinyl Retrospective box set left me surprised for the better!
– Jaime Lee Fritze