Ten Best Buys in Vintage Audio
There's no better way to start an argument between audiophiles than to make a "best of" list. So, prepare to put up your dukes. To make the hit to everyone's ego easier to bear, we'll define the parameters that make one amplifier more worthy than another, etc. with the following guidelines.
First, we prefer products made by a major manufacturer, meaning that you can still get repairs or, at least, parts. That said, there are a few exceptions on the list. Also, we favor products that work well with other equipment and are somewhat universal in nature. And a product must be a bonafide audio component. No movie theater rejects, thank you.
One of the most enjoyable parts of building a system around vintage gear is that used pieces are often accompanied by a great story, either from the seller or the company that ends up doing the repairs. Yes, like vintage sports cars, vintage hi-fi gear will need repairs: It's not a matter of if, it's a matter of when. No matter. Many of those $6,000 amplifiers from the mid 80s that are only $1,200 today represent some of the best bargains going. Most of the technology hasn't changed much in the last 30 years, so a nice pair of Mark Levinson ML-2s or an Audio Research SP-3 are still darn good investments.
Finally, in keeping with this issue's budget theme, nothing on this list costs more than $1,500. While there are some incredibly cool amplifiers from McIntosh and Marantz that are both highly coveted and worth the quest, they are becoming as rare as a nice, unmolested Porsche 356—and their prices continue to rise. So how does one go about searching for deals?
Keep an eye on eBay and Audiogon. There's gold out there. And here's another tip from the car guys: Always buy the best example you can find cosmetically. Almost anything that's electronic can be rebuilt, but cosmetics are always expensive, if available at all. It's tough to find knobs, faceplates, and such for 20-40 year-old amplifiers. Some companies (ARC, CJ, and McIntosh in particular) are fully committed to refurbishing and even rebuilding their older products, realizing the value in snagging brand loyalty via the secondary market.
If possible, buy from a friend. That way you have a much better idea of the care given to a piece of gear over the years. Speaking from personal experience, never buy anything from a cat owner. If the gear isn't full of hair, chances are high that a kitty peed in the amplifier at least once, especially if it has vacuum tubes. For some reason, cats love to urinate in warm places. Also, never buy used vintage gear that has been "modified." Most modders are hacks at best and idiots at worst. Keep in mind that professional shops specialize in particular brands of gear and remain devoted to repair and refurbishment. A quick call to the manufacturer will prove telling. Who knows more about your preamp than the company that made it?
CD players are the one component that you should avoid obtaining in used condition. Earlier transports usually used some kind of transit screws to secure the mechanism, and chances are high that along the line, they were lost. This means that a used CD player will probably be destroyed when it gets shipped. If you do take the plunge, again, call the manufacturer to find out if it still stocks transport mechanisms. Don't say we didn't warn you.
And herewith, the list:
Threshold 400A power amplifier
Typical used price: $500-$700
Not the first class-A power amplifier from amplifier shaman Nelson Pass, but believed by many to be one of his best. One hundred watts of pure class A power with the coolest power indicators you'll ever see. Many years later, it only takes a few shots of scotch for publisher Jeff Dorgay to wax poetic about the one he owned in the 80s.
A cursory look inside reveals a beefy power supply that will no doubt need some TLC. But spare parts are available, and there are a few people that specialize in restoring this classic. Mr. Pass is even known to crack a smile when this model is mentioned in conversation.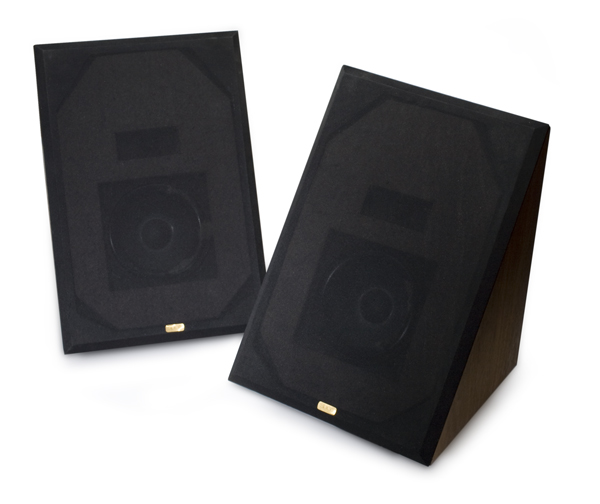 Spica TC-50 speakers
Typical used price: $100-$250
The TC-50 was nothing short of a miracle when introduced at the 1983 CES convention. The small speaker, priced at about $550 per pair, possesses a magic that well exceeds its price. Designer John Bau concentrated on phase response and time alignment to produce a model that has an open character unlike any other. Even though Spica went away around 1990, the TC-50s still boast a very loyal following.
With imaging performance that came close to the best electrostats of the day, the TC-50's only weakness is its tweeter. While of very high quality, it cannot withstand high power or the least bit of clipping. But tonal accuracy is stunning, and even while listening to a pair today, it's amazing how well the speaker handles musical fundamentals. In a small room with a great tube amplifier, the TC-50 continues to impress.
Bau still looks back fondly on the TC-50 and, in a recent conversation said, "Just replace that big electrolytic with a similar value film cap and they'll play for another 20 years. Just don't crank 'em."
Adcom GFA-535 amplifier
Typical used price: $100-$150
While most of the buzz in hi-fi magazines concentrated on the top-of-the-line 200wpc Adcom GFA-555, the 535 was the real sweetheart. For $299, it offered 60 watts per channel with a refinement otherwise unavailable at the time. Most audiophiles passed on it simply because it wasn't expensive enough to sit in a legitimate high-end system.
Sixty clean watts will drive a wide range of speakers, and the GFA-535 still offers satisfying performance—think of it as the ying to the Stereo 70's yang. I've got one paired with an Audio Research SP-6 in my office system and the results still surprise me.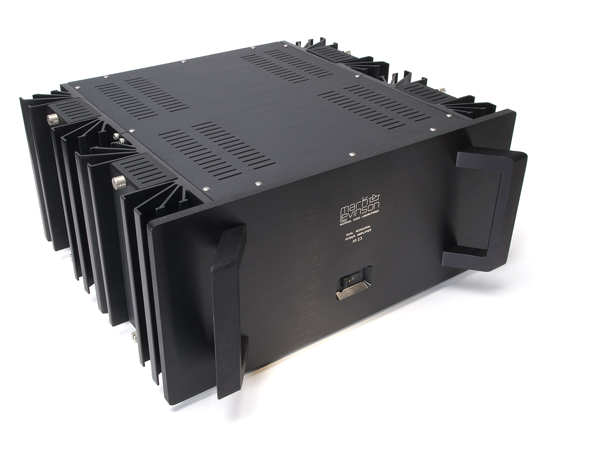 Mark Levinson 23.5 power amplifier
Typical used price: $1,200-$1,500
One of the most expensive items on our list, this is arguably one of the last great old-school Levinson amps. Offering 200 watts of Class AB power, the 23.5 climbed to the top of the heap in 1991. I revisited this amplifier in Issue 26 and found it a gem to drive speakers that have high current requirements. At 100 pounds, the 23.5 is a "he-man" amplifier, so put it where it's going to stay. As Portland vintage hi-fi salesman Kurt Doslu likes to say, "Don't play catch with this one!"
All kidding aside, here's a well-built power amplifier that can be easily serviced. The 23.5 provides a level of resolution that the new Class-D lightweights can't match.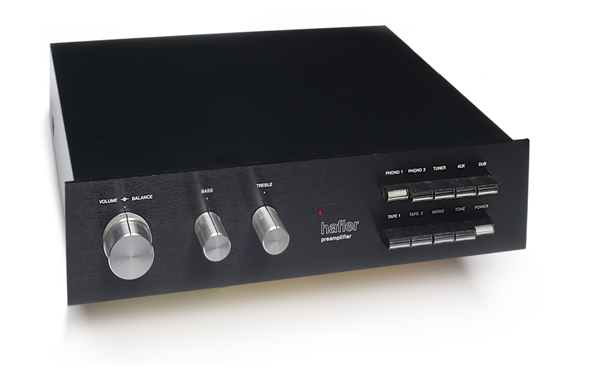 Hafler DH-101 preamplifier
Typical used price: $75-$125
The biggest sleeper on the list. The DH-101 was one of Hafler's first products. Like the Dynaco amplifiers from the 60s, many were built as kits. So try to get a photo of the preamp's inside to check workmanship. The rare, factory assembled model is the one you want and will only cost about $50 more. With great imaging and a fantastic phonostage, it's no wonder that, upon introduction, it compared favorably to preamplifiers costing ten times as much. A perfect anchor for a top-notch $1,000 system.
Dynaco Stereo 70 amplifier
Typical used price: $500+
Much like the Porsche 914, the Dynaco Stereo 70 has almost always been criticized, with every basement engineer having his or her own way to get this amplifier "to really sing."  The truth? Almost all of them suck. Pay the money and get a clean, original model.
This modest amplifier was built by the thousands—more than 350,000, to be exact—with many constructed by hobbyists. Hence, always demand a photo on which the underside cover is removed. Some of the homebrew amps look like a pile of linguini under the hood, the unintended characteristic contributing to the amplifiers' ill-deserved reputation for being somewhat noisy. Factory-assembled Stereo 70s are coveted by many collectors, but plan on replacing most if not all of the capacitors anyway.
If you are up to the scavenger hunt, a well-sorted Stereo 70 still provides highly musical results. And if you feel really mischievous, paint your Stereo 70 green and tell your friends that it's a rare Shindo model.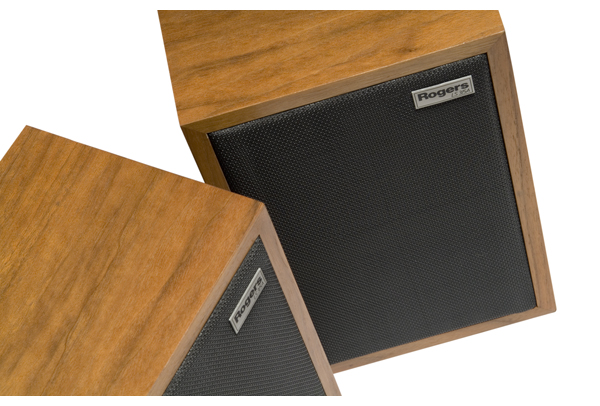 LS3/5a speakers
Typical used price: $1,000+
Originally designed by the BBC as a portable location monitor, the LS3/5A caught on like wildfire in the audiophile world due to its natural midrange. While not much on bass, the speakers were designed with a slight mid-bass bump that makes them sound much better than you might expect. Remember, these were on the US market at the same time as the AR3a, and cost almost as much.
Several Web sites are devoted to this speaker, the most comprehensive being www.ls35a.com. In addition to the great photos, the site gives you the speaker's proper history as well as what to look for when buying a used pair.
Early originals are getting tougher and tougher to find, but if you can, it's well worth the effort. Those wanting true BBC sound, look no further.
Conrad Johnson PV-12 preamplifier
Typical used price: $700-$1,100
The PV-12 has the classic CJ sound: Slightly warm and romantic, but it goes a long way at making less-than-amazing recordings sound very pleasant. There are two versions of the PV-12—with and without phono preamplifier. Naturally, the model with phono usually runs about $300 more, but it's well worth the cost. You'll never find this good of an outboard phono for such a price. Those craving a more modern CJ sound can send the PV-12 back to the factory for a C1 capacitor upgrade, which offers a wonderful balance between the midrange warmth and punch of the latest CJ components.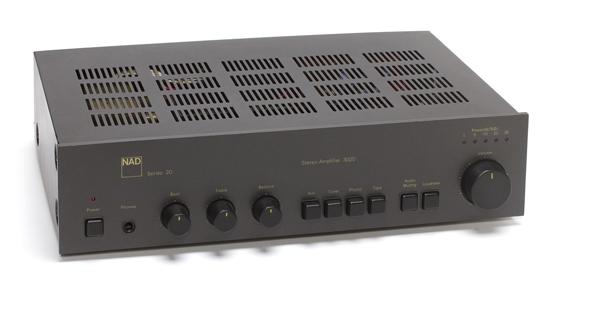 NAD 3020 integrated amplifier
Typical used price: $50-$200
Prices widely vary on this one, so our standard advice of getting the cleanest example for the money goes double here. While there are a few different versions of the 3020, most NAD aficionados agree that the first model, still built in the UK, is the best. An absolute mint example runs $200 and is worth every penny, even if it's now more than 30 years old.
With a distinctively un-grainy solid-state sound and a sonic signature somewhat like that of the original Naim Nait integrated amplifiers, the 3020 is definitely a proponent of "the British sound." But the real key is balance; the 3020 also included a great headphone amplifier and a solid phonostage. Many budget audiophiles use the 3020 as a preamplifier only. Disconnecting the pre out/main in jumpers means that the modest power supply only has to service the preamplifier section, resulting in dramatically increased sonics when paired with something like a Dynaco Stereo 70 or an Adcom amplifier.
Trivia buffs: It is rumored that the NAD 3020 is the amplifier that brought on the first use of the term "giant killer" in audio journalism. Ah, the good with the bad.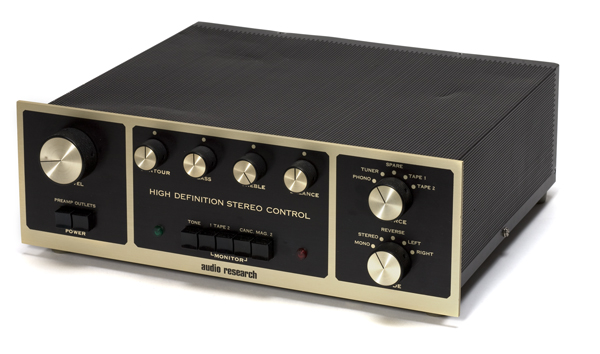 Audio Research SP-3 preamplifier
Typical used price: $1,500
We saved the best for last. Selling for almost three times its original price, the ARC SP-3 is in the same league as the legendary Marantz and McIntosh preamplifiers, but at a much more reasonable price. Thanks to ARC's commitment to legacy products, you can send it back to the factory for a full rebuild—possibly the best $1,295 value in high-end audio today.
According to ARC's service department, you get a top-to-bottom rebuild, incorporating much of the technology found in current ARC preamplifiers. Find out more here: http://www.audioresearch.com/SP3-update.html
Yes, there are a hundred more choices, and if you care to continue the debate on TONEAudio's Facebook page, we'll be happy to entertain you. Let us know what you think, and tell us about your favorite vintage piece. We might just use it in a future article.