Denon DP-62L Direct Drive Turntable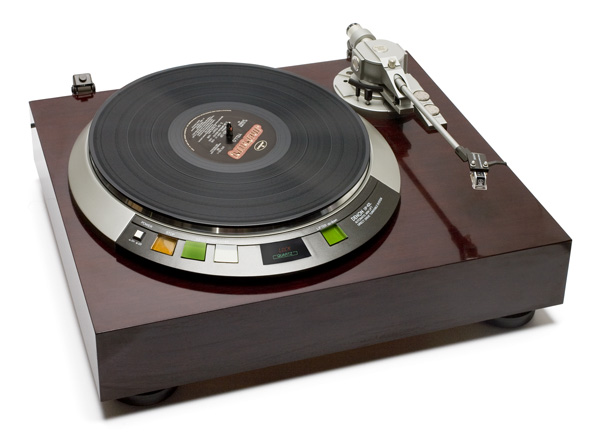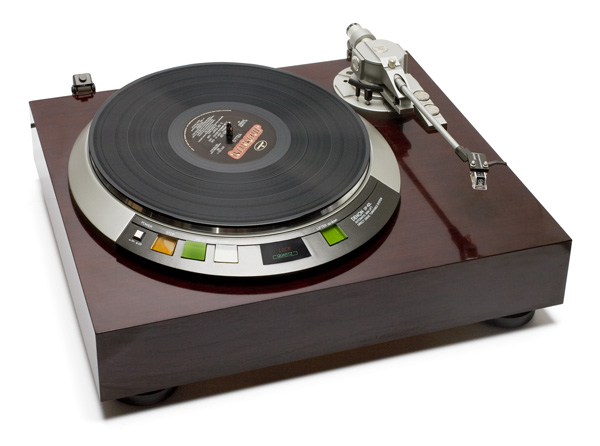 With Technics recently abandoning production of its venerable SL-1200 model, direct-drive turntable fans must either purchase new models from high-end producers like Brinkmann or find used models from sources like eBay or Audiogon.
Of course, the 1970s and early 1980s signaled the heyday of direct-drive turntable manufacturing. Brands like Kenwood, Pioneer, Technics, Sansui, Sony, and Denon competed for domination. Their products stood in direct opposition to belt-drive tables from Linn, Thorens, and Rega. Whereas belt-driven models were quite simple, direct-driven machines were massive, over-engineered, and technically sophisticated. Emphasis was placed on perfect speed stability and isolation. And while belt-drive companies' hype machines seemed to have success in turning audiophiles away from direct-drive tables, mainstream music lovers purchased tons of direct-drive units before mass-level vinyl playback faded away during the late 80s. There's something to be said about the merits of the direct-drive engineering prowess.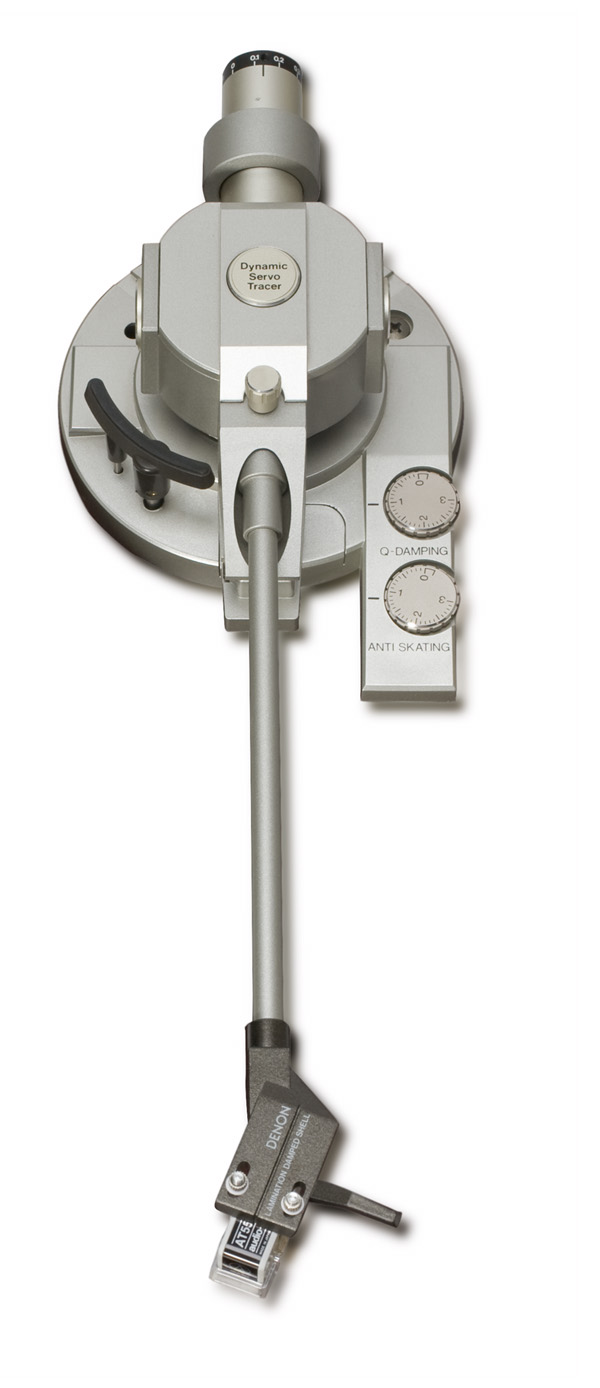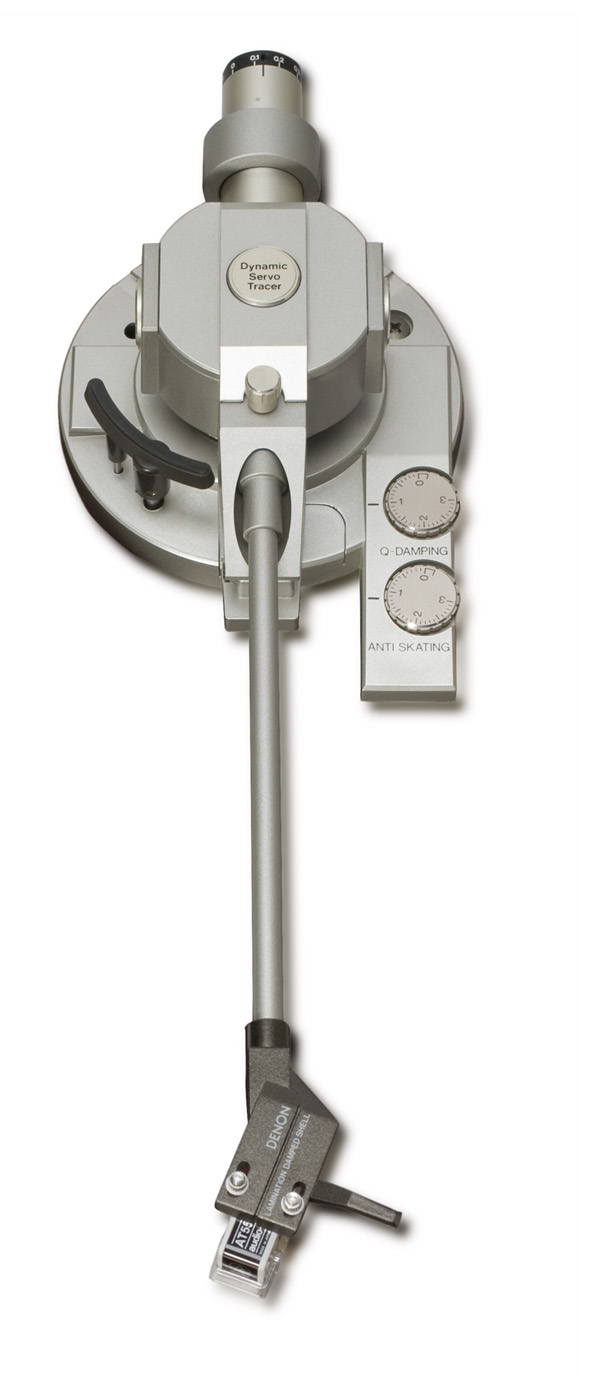 No Lightweight
One of Denon's top-line models from 1982, the DP-62L featured here is in ideal operating and physical condition. Mint, these turntables regularly fetch $500 to $700, with a quality dust cover coming a bonus. Considering they originally sold for $595 in 1982, the level of retained value is excellent. This particular DP-62L was purchased on eBay for $550 (with local pickup) and sold by the original owner. The unit's handsome rosewood/mahogany wood base, set off by the massive motor assembly, aluminum die-cast platter, smoked dust cover, and sophisticated tone arm, commands attention.
It's heavy too, weighing in at just over 25 pounds. And a truly excellent find, as the seller not only had the original owner's manual (sadly, no original box) but both the straight tonearm wand with fixed headshell and the S-shaped wand with removable headshells, similar to those on the Technics SL-1200. Such flexibility, along with the ability to adjust VTA, makes comparing cartridges a breeze. The arm also features a user-adjustable electronic damping mechanism to eliminate stray resonances. Semi-automatic in operation, the DL-62L requires you to manually cue the tonearm at the beginning of a record but automatically lifts when an LP finishes playing. Handy!
Serious Listening
TONE publisher Jeff Dorgay used the Denon with a Lyra Dorian MC cartridge with excellent results, but my journey began with a Sumiko Blackbird high-output MC cartridge. It didn't take long to get the 'table dialed in, and it was easy to detect the Denon's signature. Just as I remembered, the bass response was deep, the stability rock solid, and boy, was this 'table quiet!
I immediately noticed such characteristics when playing Eric Bibb's Friends. Along with that of duet partner Guy Walker, the singer's deep, resonant voice appeared out of a silent background. The voices were in stark contrast to the twin twelve-string guitars' quick, percussive strumming, which possessed great bite and no glare. You can't get this kind of depth from one of today's $500 turntables. Next up, "Mami Gato" from Medeski, Martin & Wood's Note Bleu. The Denon easily captured the fat sound of Chris Wood's acoustic bass while delineating John Medeski's piano and losing none of the drum cymbals' shimmer.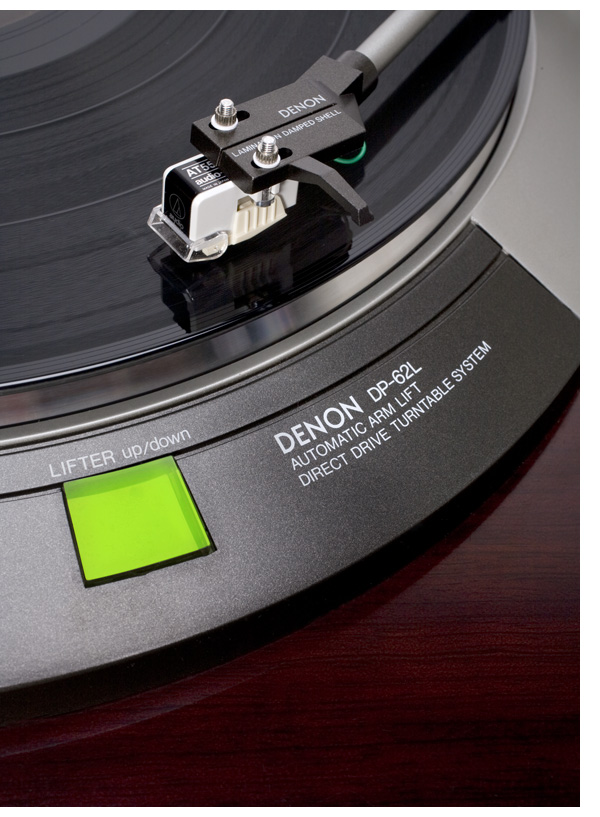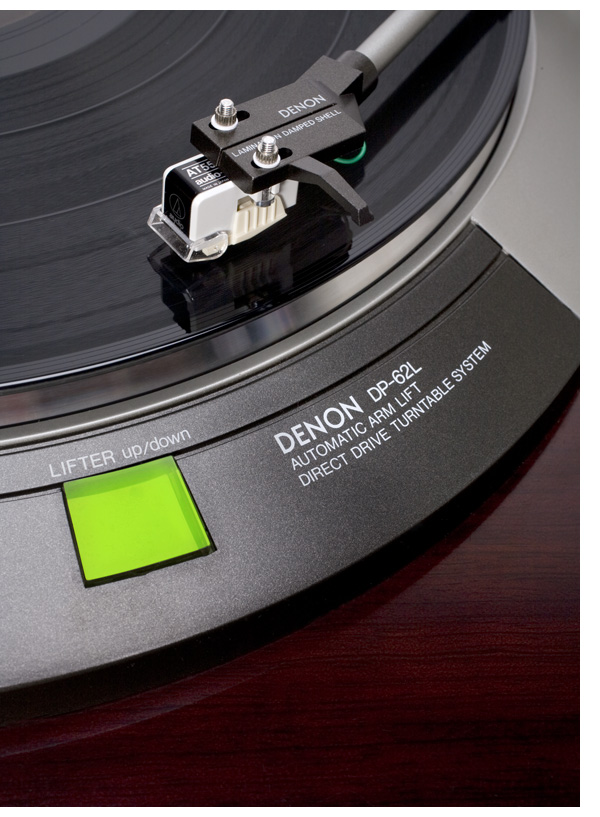 Conspiracy and Redemption
In listening to "BK's Broiler" from Bruce Katz' Crescent Crawl, I was impressed with the ease with which this modestly priced turntable/arm/cartridge combination breezed through the most demanding chord progressions. Yet one thought kept nagging me: Did the audiophile press unfairly dismiss direct-drive turntables in the 80s? Based on the performance of this 'table, I would have to say yes.
But there was still more performance to wring from this combination. Swapping the Blackbird for the newly released Ortofon MC20 Super cartridge, reviewed in this issue, proved a definite upgrade. Replaying the aforementioned cuts yielded even better results; the bass had more control and the treble went from great to gorgeous. Digging out an RCA Living Stereo recording of Schubert's Symphony No. 8 ("Unfinished"), with Fritz Reiner and the CSO, offered strings arranged left to right and front to back in perfect proportions within a deep soundstage. The character of the violins? Outstanding.
Being a tweakosaurus, I started wondering about upgrading various parameters on this robust platform. A quick Internet search revealed that others have had the same ideas, and have added damping material to the base and platter, with excellent results. Replacing the cheesy tonearm cable with a pair of RCA jacks (allowing for the use a premium pair of interconnects and an improved platter mat) also pays dividends.
If you want to get really wacky, you could hardwire a new tonearm cable or modify the plinth to accept a better tonearm. Should you ache for improvements but lack the prowess to complete the tasks, visit http://vinyl-revolution.com, which offers a wide range of vintage direct-drive tables. The company comes across older Denon models on a regular basis, and sells them with most tweaks already in place. Vinyl Revolution will even mount a cartridge of your choice if you aren't comfortable doing so.
Solid Value
While Denon still offers one direct-drive turntable, it pales in comparison to the DP-62L. It affords a level of sound quality that, today, will probably set you back about $2,000. So, yes, paying $700 for a flawless DP-62L constitutes a bargain. The hunt is worth the payoff: If your analog experience is limited to budget belt drives, one of these beauties will pleasantly surprise you.