Pro-Ject's Latest Table
Many audiophiles have started their vinyl journey with the Pro-Ject Debut turntable in one version or another, and for good reason: The models offer great performance, stunningly good looks, and excellent value. They are also very easy to set up and operate, essential to keeping the analog flame burning for any newbie. The new Debut Carbon pictured here again raises the bar for what one can expect from a $400 turntable. In addition, it's about as fool-proof as an analog device can get.
To wit: My daughter and her tech savvy friends were pretty excited by the cool, green record spinner while I unboxed it, so I turned it over to them for setup. They had the Carbon rolling in about ten minutes. A quick tracking-force check with a digital stylus-force gauge revealed that they were only a tenth of a gram away from the  suggested 1.8-gram setting. I suspect their attempt was as good as anyone else could muster without proper tools.
Played through an older Pro-Ject Tube Box phonostage with NOS Telefunkens (an audiophile dad can't let his daughter have a stock phonostage, can he?), and plugged into a B&W Zeppelin Air, the Carbon began its existence with fantastic results. Listening to Sharon Van Etten's Tramp LP sounds light-years better than the same track heard via a nearby iPhone and downloaded from iTunes. There's more depth and body to Van Etten's waif-like voice, and her acoustic guitar possesses extra decay and air. I replicated the experience in my photo-studio system, comprised of a Marantz 2220B receiver and JBL L-100 speakers. The Carbon represents a massive step-up from my regular go-to Dual 1219/Ortofon OM5E.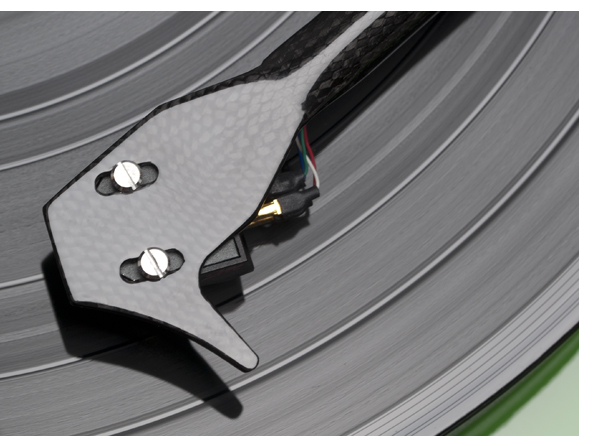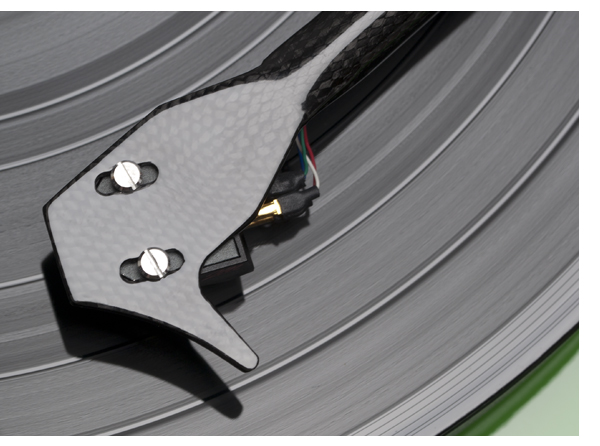 Back in the Batcave
For those concerned about tech bits, the Carbon uses a Sorbothane-damped AC motor powered by a wall-wart supply, and requires manual changing of the belt on the pulley to achieve 33 and 45RPM speeds. Or you can purchase a $159 Speed Box II, which volunteers speed changes at the push of a button—as well as improved speed stability.  Pro-Ject also offers an acrylic platter (the Acryl-it) for $125. Welcome to the wacky world of audiophilia.
While the steel platter with felt mat is straightforward, the new carbon-fiber tonearm and upgraded Ortofon cartridge constitute the biggest improvements over what's available in the preceding Debut III. Where Ortofon's OM5e has always struck me as slightly thin, the company's 2M Red possesses more tonal clarity and saturation, bringing you closer to the music than you might expect for the price.
Mated to the ICON Audio PS2 phonostage, the Carbon proves even more formidable. The twangy guitars in Best Coast's "Up All Night" from the group's new The Only Place are positively dreamy. Tracking Frank Zappa's "Let Me Take You To The Beach" from Studio Tan does not throw any sand in the gears; the multiple levels of synthesizers and percussion are tidily kept in check. In the jazz department, the title track from Gato Barbieri's Ruby, Ruby paints the headliner's trademark saxophone lines across the entire soundstage, yielding plenty of tone while keeping the rest of the band anchored with oodles of width and depth. Plus, female vocal tracks, whether belonging to Diana Krall or Anne Bisson, sound great.
The 2M Red cartridge is a great tracker, easily handling not only dense but loud passages. Exploring some recent Blue Note releases from Music Matters shows the Ortofon fully capable of expertly managing Wayne Shorter's horn playing and Art Blakey's drumming without mistracking—a testament to the tonearm's performance.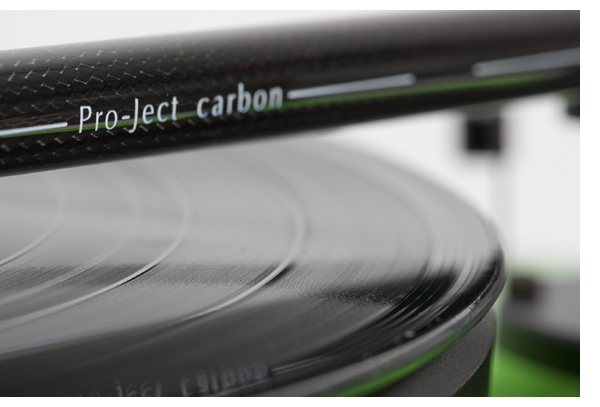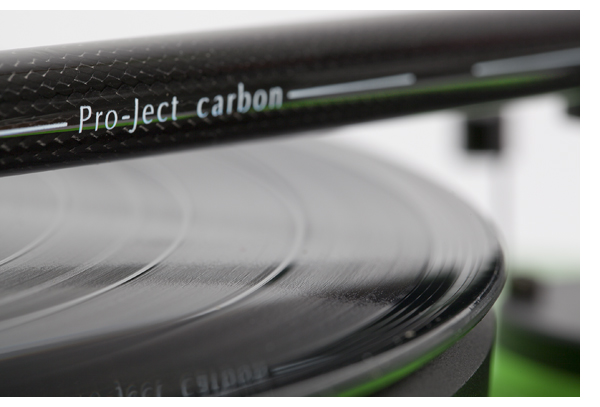 No Excuse Not To Spin
While the Carbon does not offer the level of refinement generated by top-notch vinyl rigs, it's a fantastic place to start an analog crush, as it does a superb job with fundamentals. Moreover, when used in concert with modest gear, it provides musicality that MP3 players and inexpensive CD players cannot match. Yes, this 'table is all you need to get hooked on analog. Hence, we are thrilled to give the Carbon an Exceptional Value Award for 2012. A snap to set up, it offers fantastic performance and an easy upgrade path.
For those looking to maximize the value, the Carbon tonearm can extract even greater details if you acquire a cartridge that's a level beyond that of the 2M Red. The $139 Denon DL-110 (reviewed in Issue 45) is a smart move, as swapping it in bears further resolution and a larger soundstage. Thanks to the Denon's 1.6mv output and 47k loading, you won't require an upgraded phonostage to take advantage of its benefits.
Finally, since the 'table comes with a detachable phono cable that uses standard RCA jacks, listeners have yet another chance for another modest upgrade for minimal cost. Now, the only choice you face is what color to get – they are also available in black, white, gray, yellow, red and blue!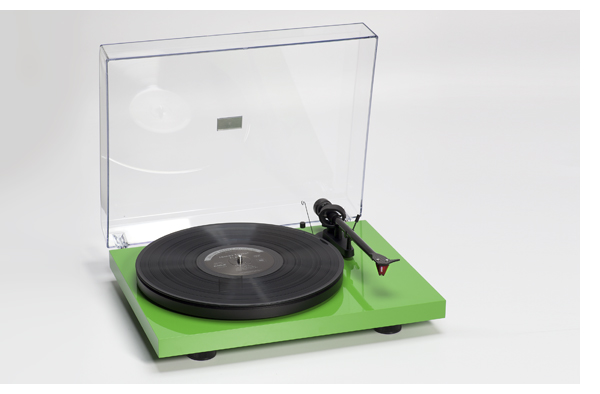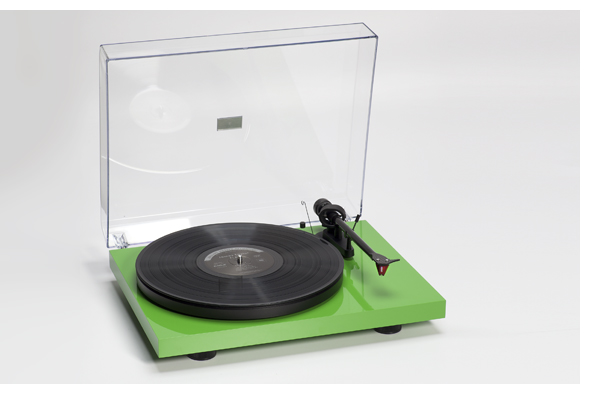 Pro-Ject Debut Carbon Turntable
MSRP: $399
www.sumikoaudio.net