The Next Generation of Analog
Like the rest of the hifi industry, it's becoming increasingly important for the torch to be passed on to the next generation of enthusiasts who will forge its future.
Equally important are the dealers and manufacturers, the lifeline that will provide the products to these future enthusiasts.  Some of today's top hifi companies have a solid plan of succession in place, while others do not.
Here, we investigate two different companies: VPI Industries, which has been producing turntables in the US for over 35 years now, and SoundStageDirect, a mail order retailer from Philadelphia, that began just over 10 years ago, and has now expanded to equipment sales, albeit only analog related ones.
Mat Weisfeld grew up around turntables, working with his father at VPI, while SoundStageDirect was formed by Seth Frank, a music lover and Rolling Stones fan extraordinaire.  Frank began his career at the legendary Princeton Record Exchange.  Weisfeld is in his late 20s and Frank his late 40s, yet both share an amazing passion for the sound, smell and feel of the vinyl record.  These guys are a big part of analog's future, both full of infectious enthusiasm, ready to lead another generation to the virtues of the LP.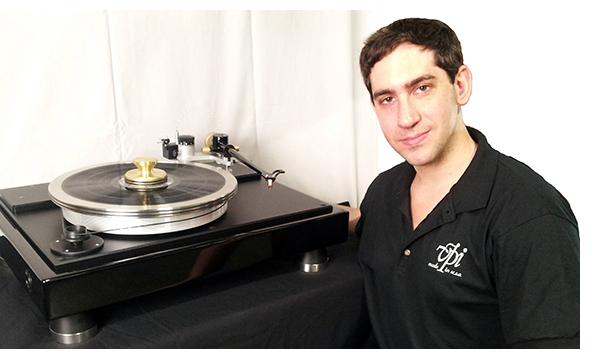 Mat Weisfeld and VPI: The Manufacturing Side of the Equation
As the son of Harry and Sheila Weisfeld, the founders of VPI, Mat Weisfeld grew up around turntables.  In typical father/son tradition, he would go to work with his father after school.  The younger Weisfeld laughs, saying, "I was the kid always playing in the packing peanuts in the back room. But seriously, I did make almost all of the motor mounts for the HW-19 turntables back in the '90s.  I thought they were educational toys from my mom!"
Through the formative high school years, Mat worked at VPI more and more, with his parents taking care of his incidentals, more like an allowance/work study. His nimble fingers proved their worth, making him an expert at stringing delicate wires.  "At one point I was wiring most of the HRX motors and I had quotas to fulfill.  Mom and Dad kept me very busy."
But as fate would have it, Mat would not enter the family business before college.  His dedication to martial arts and training led him to working with a problematic student at his local gym, inspiring this student, who had been written off by others, on to success.  This sparked an interest in teaching, leading him down a path that led to a master's degree in education.  His mother, also an educator, encouraged this direction, and he finally settled on teaching technology.  Things came full circle years later when one of his best students became an employee at VPI, working on their website and social media campaign.
After Mat's mother passed away in 2011, Weisfeld senior discovered that Mat wanted to continue the VPI tradition and run the company rather than have him put the company up on the auction block.  The decision became final on the way home from the 2012 Consumer Electronics Show.  Mat originally intended to attend the show with his mother, who had planned to accept an award from Stereophile magazine for the Classic 3 turntable and say her final farewells to all of her industry friends, but fate would have Mat attending alone.  He got the brainstorm for the Traveler turntable on the flight home. Looking back, he says, "I was in with both feet at that point."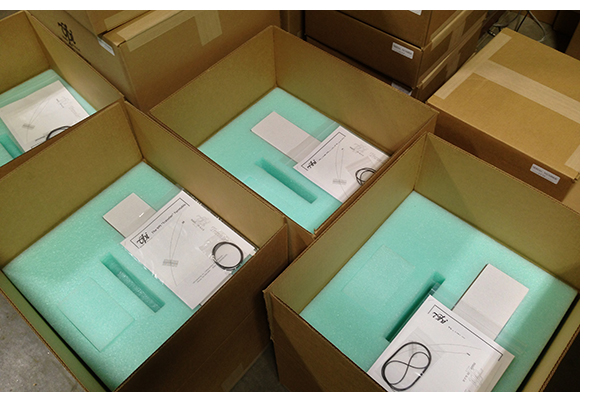 For 2011 and 2012, Mat tried to juggle his teaching career and continue working at VPI, but it proved taxing. By the spring of 2013 he took over full-time as the head of VPI, with his father Harry sticking around as a professor emeritus of sorts, still guiding product development and tinkering.  Weisfeld senior still maintains the main listening room at VPI and is always happy to share a listening session with visitors.  Smiling as he switches to a Lyra Atlas cartridge on a final prototype of their new direct-drive turntable, he says, "I have a lot more time to listen for fun these days."  Mat is quick to point out his father's contributions as well.  "Dad is a repository of information on all of our legacy products back to day one.  He and I do a lot of brainstorming on new products, but his knowledge is invaluable to the company."
While Harry continues to listen, Mat has brought this highly successful company into the 21st century.  Launching a new ad campaign, discovering a "VPI Girl" and establishing a formidable Facebook presence, they have made tremendous headway connecting with younger buyers, specifically with their Traveler.
It's clear that Mat is very proud of his contribution to the VPI lineup. "It's not intimidating and it's at a perfect price point.  It's easy to use and easy to set up.  It really helps that dealers are buying them in bulk and keeping stock on hand.  It's not uncommon for a dealer to buy 10 or 20 at one time.  The Traveler has joined the 16.5 record cleaning machine as one of our most popular sellers, and it's not uncommon for a customer to buy both at the same time – this pair offers tremendous value for the money."
He's also quick to note that many of these new buyers are in their 20s and 30s, many coming from the ranks of their Facebook audience.  "We've sold quite a few Travelers to women, so I see this as very exciting."
Going forward, the toughest challenge facing Mat is "trying to absorb 30-plus years of my dad's knowledge as quickly as I can."  VPI has expanded quite a bit into global markets, but the rest of the world is still tough, if for no reason other than the language barriers, but that hasn't stopped them from going full steam ahead.
It's clear that VPI Industries has found an excellent steward with Mat Weisfeld.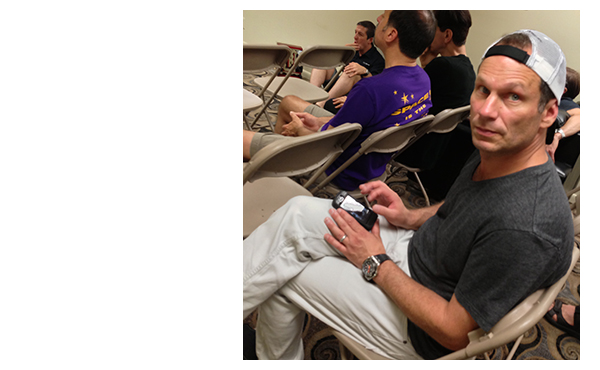 Seth Frank and SoundStageDirect: The New Face of Online Retail
With his signature baseball cap on, Seth Frank looks a lot younger than the age on his driver's license.  He started his journey towards his own record store, working at the renowned Princeton Record Exchange since he was ten years old, where they let him stock the shelves.  Frank confesses, "It started with my sister's copy of Tommy. That's all I wanted to do was work in the record business."
Frank speaks highly of his mentor, Barry Weisfeld. (owner of PREX and no relation to the VPI crew) "He gave me my work ethic and we still talk weekly.  We're not competitors at all and I refer people to his store every day.  He's still one of my best friends after 37 years."  Frank worked at PREX through college and after an internship at Virgin Records and a brief stint in the telecom industry: "I wore a tie every day and hated it." He started Sound Stage Direct with $2,000 in the spare bedroom of his house.
Starting with a $660 order of jazz pressings from Scorpio music and a very understanding wife, he jokes, "I bought music I liked, just in case it didn't sell, and my wife was very cool about the move.  We had a baby on the way and I was giving up a steady job with decent health insurance."  Up substantially from their original inventory of 50 titles, they now carry over 30,000 titles. It appears that the gamble has worked to Frank's advantage.  He mentions that they are growing "exponentially" at this point.
Looking back on the early days, Frank's time spent working in the record industry helped him make the necessary connections to start the ball rolling.  He still remembers the day that Warner Records called and inquired about his getting an open account to further expand his business.  "That was a big day for us."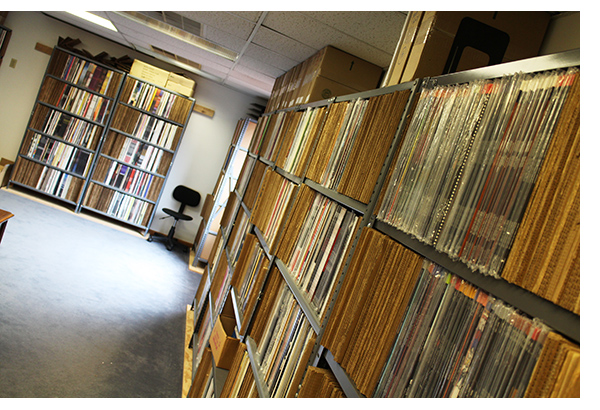 In classic American entrepreneurial fashion, SSD grew from the bedroom to the living room, eventually taking over the garage, with a couple of high school kids working a few days a week after school as assistants.  Looking no worse for the wear and tear, Frank says, "I did everything.  In the beginning, money was so tight, I drove to pick up my orders to save on shipping. It was always an adventure – and it continues to this day!"  This careful attention to the bottom line has made their growth possible, and today SSD employs 14 full-time employees.
Three years later, SSD struck gold, when space in the building across the street became available, and today they occupy almost the entire second floor.  A recent remodel made for more inventory space as well as a showroom for their retail operation, which includes three listening rooms for the audio gear they sell.  While the building is in a very safe neighborhood, with a major alarm system in place, the tight-knit community provides an additional line of security.  "My neighbors are great, and keep their eyes on the place when I'm not there."
Their sales have been brisk since starting the showroom, confirming that this was indeed a good move. Frank makes it a point to say that they expect a lot of future business from the retail shop.  "People trust us enough to purchase via mail order, but many of them, if they are within a few hours, love to come in, give things a listen, and take their purchase home with them."
And it helps the record business as well.  Often customers who drop in to pick up a turntable or integrated amplifier, leave with a few hundred dollars worth of new vinyl treasures under their arm in addition to their new hardware.  A formidable combination to say the least.  It's also a great opportunity for longtime mail order customers to stop by, say hello and meet the people whom they've been doing business with for some time – and another great way to strengthen the customer/retailer relationship.  Frank is quick to point out that they are "not a stuffy stereo store; we're a record store full of great employees who share my love of music."
A visit to the showrooms reveals them set up more like real-world rooms that you might live in, no elaborate room treatments, cables or accessories that might be out of the norm in an average house.  Featuring Rega, Luxman, PMC (to mention a few) and of course, VPI turntables, customers can get a great feel for what this gear might sound like in their own listening room.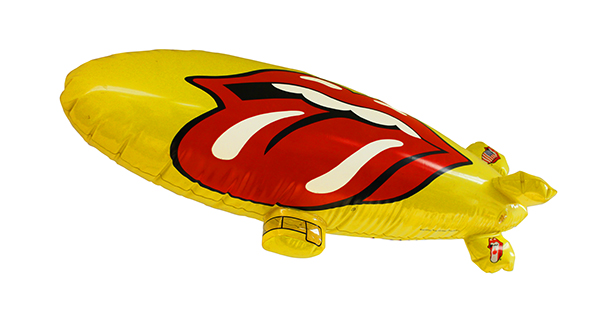 The ambiance is definitely a mix of the classic record stores many of us remember from our youth, along with plenty of audio gear to peruse.  With almost 20 paintings and lithographs from Rolling Stones guitarist Ron Wood and a major gallery of rock memorabilia, it feels a lot more like a Hard Rock Cafe than a hifi shop.  In short, shopping at SoundStageDirect is a ton of fun.  Like a proud father, Frank is quick to point out that "we've got a fun staff that enjoys working here.  It makes the job a lot easier for me and for my customers.  We've got four full-time sales reps, so you are always talking to the same people when you call to buy hardware or software."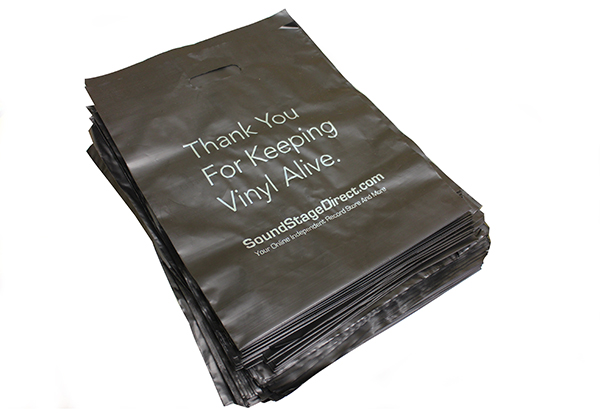 To personalize things even further, every record shipped has a little note inside that says, "Thank you for keeping analog alive."  When asked if he will ever expand his line of products to the digital realm, Frank is adamant.  "No digital ever.  I don't want to go digital. I'm an analog guy and our customers love it that we only sell analog gear.  It keeps us different and helps us to stand out from the herd."
Like VPI, Frank also sees the major importance of social media. He's quick to point out that "Facebook and Instagram drive a ton of traffic to our site."  This has grown so much in the past year that they have recently hired a director of social media to help them expand further.
And what about his daughters, 5 and 9 years of age?  Will they become the third generation of analog?  Frank smiles, "Only if they want to.  But they do help on the weekends…"