The Luxman PD-171A Turntable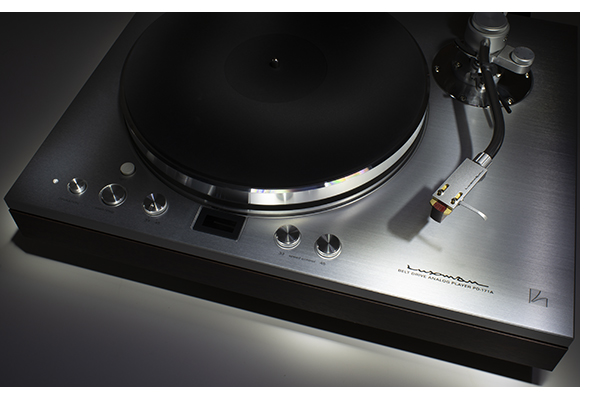 You don't even have to play a record on the Luxman PD-171A to know it's unique.
Taking it out of its deliberately packaged container, with small bags for every individual part that goes with it – no detail, no matter how little is left unturned. After lifting the heavy base unto your rack or shelf of your choice, you'll need to lower the finely machined platter onto the bearing, and then you get the final dose of the PD-171As attention to detail. There are two finely machined, threaded holes in the platter for a pair of handles that screw in to help you gently and squarely lower the platter without damaging the bearing.
I highly suggest photographing every step of unboxing your PD-171A, just in case you ever have to move and need to box it back up. And I highly recommend that once you mount your cartridge of choice, just spend a few minutes to step back and absorb the sheer mechanical beauty before you. Every surface of this table is so finely machined, it is of jewel-like quality. This is no ordinary record player. Much as I like the new $4,000 Technics SL-1200G, the difference in aesthetic and fine machining quality is like parking a Kia next to a Porsche GT3. The Luxman is in a league of its own, and for me, redefines the expression "fit and finish." I've unboxed turntables costing five times more that have nowhere near the attention to fine detail that the Luxman has. Do I sound smitten?
Which version do you prefer?
The A in the PD-171A stands for "arm." This model, tipping the scale at $6,495, features a pre-mounted tonearm that appears to be Jelco derived, and uses a standard 5-pin, DIN-like socket. A high-quality tonearm cable is included but allows those so inclined to use their tonearm cable of choice if they already have one. There is also an "AL" (armless) version of this table for slightly less. Finally, those wanting to put an even better arm on the PD-171A can get a blank arm board and customize their analog player more, later. A lovely set of options.
Luxmans direct drive turntables are legendary, yet the PD-171A is a belt drive table. It works flawlessly, and checking speed accuracy with our Analog Magik software suite confirms the PD-171A to have nearly perfect speed accuracy – as good as the direct drive Technics SL-1200G. However, like every other turntable we have plugged into it, we did notice even tighter speed regulation when the PD-171A is plugged into the PS Audio P20 Power Plant.
It's interesting how Luxman pays homage to their past direct drive tables, by offering speed adjustments and a mirrored window to observe speed control in the same manner that their direct drive tables used to provide. Again, no detail is left unattended.
Thanks to Luxman enclosing all of the necessary tools required to set all the parameters of the PD-171A, you should be able to have it utterly optimized in 30-60 minutes, depending on how fussy you are. Visual alignment was done with the Acoustic Systems SmartTractor system, and even at this point, the Kiseki Purple Heart cartridge was making incredible sound. Fine tuning to perfection with the Analog Magik software suite had the Kiseki/Luxman combination fully optimized about 20 minutes later.
Let's go!
With all aspects of the cartridge adjusted, it's time to listen. Rather than start with something familiar, the first record up is the Steven Wilson remix of Yes' Close to the Edge. This proves so engaging that a full evening's worth of comparing this version to the originals in my collection quickly unfolds. Always a perfect testament to a superior component. Those loving the physical aspect of playing a record as much as actually hearing it will be in heaven with the PD-171A. It is such a joy to use. Firm in its execution, yet intimate in its operation.
The PD-171A was used in both of my reference systems and with a wide range of cartridges to get a feel for its parameters. First, in my primary system with the Pass Labs XS Phono, so that it could be compared to my two reference turntables, the Brinkmann Bardo with RoNT power supply and the Grand Prix Audio Parabolica with a TriPlanar arm. These tables are worth 2-3 times what the PD-171A is, yet this gives a clear picture of its total capabilities.
The big direct drive tables surpass the PD-171A in retrieving the tiniest of details, and in the maximum amount of extension they can deliver at both ends of the frequency spectrum. Yet to be fair, this is in the context of a nearly $400k system and a $45,000 phonostage. What the PD-171A does provide, in spades, is a level of musical coherence that is relaxed and inviting, and of a similar voice as all the other Luxman components I've had the pleasure to use over the years.
Using the PD-171 in system two, in concert with the Pass INT-60 amplifier, Pure Audio Project Trio 15 horns and the EAT E-Glo phonostage, proves to be as near perfection as one could ask for. Quickly comparing this table to an older Linn LP-12 shows the new table to be much more refined tonally and offering a cleaner rendition of the musical material presented. Going back and forth comparing it to a VPI Classic Two, an AVID Volvere SP and the Kubrick HDX is incredibly exciting.
In the end, the PD-171A has a similar character to the Linn and VPI, yet with more resolution. It manages to provide all the attributes of a classic belt drive turntable, with all the sonic sophistication of the best modern turntables. It will only take a track or two for you to completely forget about the turntable and immerse yourself in the music being played.
Further listening
After a short stint in the main reference system, the PD-171A was moved to system two, based on the PASS INT-60, Raidho XT-2 speakers, and the recently acquired Boulder 508 phono stage. Though the Boulder is the primary reference here, we achieved excellent results with the EAT E glo phono stage, as well as the conrad-johnson TEA-1sa phono. Thanks to the removable headshell, a number of other cartridge combinations were easy to investigate. The $3,295 Kiseki makes a lovely mate for the Luxman table/arm combination, bringing the entire price just under $10k, and I suspect that this will probably be around what many PD-171A owners will look to invest. You can go a bit further upscale than this, but $2k-$3k is a price/performance sweet spot here.  For now, the Boulder phono proves outstanding, but we are looking forward to auditioning the all-tube Luxman EQ-500 phono stage when one becomes available.
Regardless of program material, the PD-171A doesn't contribute even the slightest bit of mechanical noise to the sonic picture, and thanks to its incredible speed stability, paints a full musical picture in all three dimensions.
Highs remain defined and focused, yet the PD171A feels more like a direct drive table in the lowest registers, both regarding extension and drive. Absent also, is a complete lack of upper midbass fogginess, that can add a bit of romance to the presentation, but take away from pace and definition. Bass laden heavy rock and EDM tracks through the PD-171A maintain their authority and never lose impact.
Finally
After playing hundreds of LPs through the PD-171A, the respect for this manufacturer only grows stronger. Where so many good, even great turntables perform their required tasks without issue, there is something extra present in the PD-171A (and again, I venture to say all Luxman products) that makes the sheer act of using this table a pure joy.
For those of you thinking this is overly hyped reviewer-speak, I submit that if you are appreciative of this aspect of all things mechanical, you will find it hard not to be enthused with this turntable. Should such things not move you, the PD-171As performance will still impress. It did not take many records to convince me I needed to own this turntable. I've owned a good many turntables in the last 35 years, and I have to say this is one of my true personal favorites.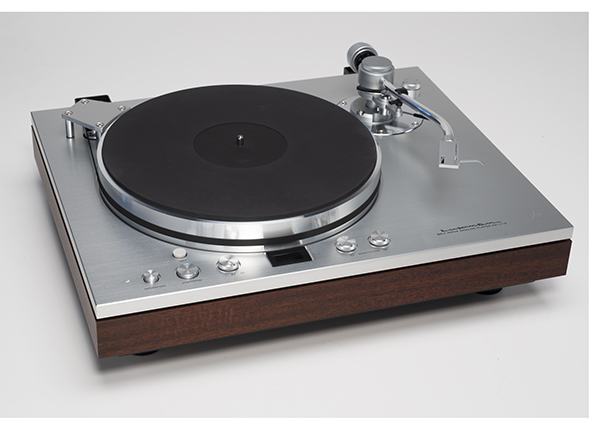 The Luxman PD-171A Turntable
$6,995
Peripherals
Cartridges                   Kiseki Purpleheart, Grado Statement 2, Clearaudio Titanium
Phonostage                 Boulder 508, EAT E glo, conrad-johnson TEA 1sa
Amplifier                     Pass Labs INT 60
Speakers                     Raidho XT-2 w/2 REL t7i subwoofers
Power                          PS Audio P20
Cable                           Cardas Clear