Klipsch Image X10 earbuds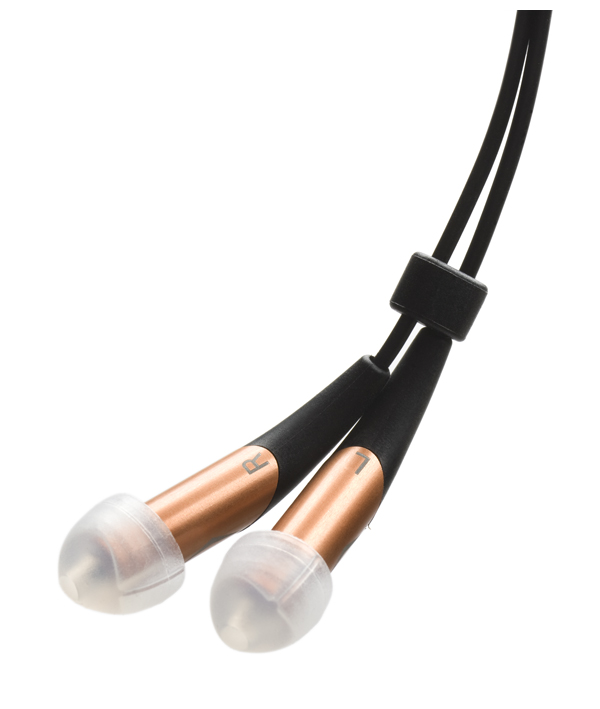 Klipsch also offers these models with a mini-microphone and three-button remote incorporated into the cable design so that wearers can adjust volume levels and, if their media device also doubles as a cell phone, take calls while wearing the  buds. Klipsch has indeed created the X10s to be the ultimate in terms of comfort, but truly discerning listeners may detect a slight abatement of audio reproduction quality.
This is most perceptible on the low-ends and in the overall sound stage; tracks exploring the full frequency spectrum will sound a bit washed with the X10s. These shortcomings, however, are minor and buyers seeking lightweight earbuds should not be discouraged. Klipsch took advantage of its 64 years of experience engineering speakers and drivers to create the X10s, which, considering their extraordinarily svelte design, deliver remarkable quality.
This is thanks to Klipsch's full-range KG 926 armature drive component, which is among the most powerful drivers on the market for its size. Klipsch placed this armature in an aluminum chassis that is literally pencil thin and further contributes to the lack of obtrusion in the ears of the wearer. Klipsch includes with the X10s a simple desktop box for accessories and for storing the phones when not on the go, as well as a small travel-convenient faux-leather box with a magnetically sealing flap.
The X10s are versatile in design and, though perhaps lacking a bit in the power department, they still reproduce audio with precision and clarity that will not disappoint listeners. –Bailey S. Barnard
Klipsch Image X10
MSRP: $349