AudioQuest NightHawk Headphones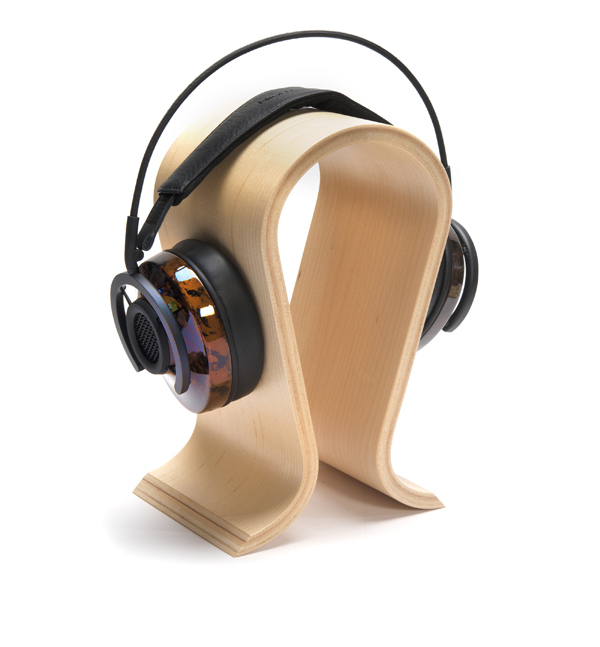 Staring at all the crappy headphones lined up next to the PlayStation games, I knew I had something cool waiting at home. The AudioQuest NightHawk headphones just arrived and yeah, I could listen to Kind of Blue and tell you how well they capture the texture of Miles Davis's horn, or to Dark Side of the Moon and tell you that the stereo image they throw is psychedelic. I could just wax poetic about their industrial design and finish, worthy of headphones costing three times as much, but you can read about that in pretty much every other review of the NightHawk because they are not only awesome but an incredible value as far as $599 headphones go. Certainly awesome enough to get one of our Exceptional Value Awards for 2015.
But do you know how much fun they are to play Grand Theft Auto with? Regular readers of TONE know I love to drive fast, but you may not have known I am a closet gamer. I don't do it often and am not a big fan of blowing people up, but put me in front of GTA and it's hypnotizing. I can play for hours. Which is not necessarily fun for everyone else in the house.
Fortunately, everything that makes the NightHawk phones rocking for everyday use makes them a blast to play games on. And everything you probably enjoy about listening to phones in the first place (increased resolution, ease of hearing low level details, bigger stereo image) makes for a highly immersive gaming experience. Those of you who aren't gamers might not be aware of the mega budgets allotted to most video games – millions were spent on GTA, which achieved a billion dollars in sales after three days. That's a little more than one-fifth of total music sales for the entire year of 2014. Hmmm.
When you're zooming down a back alley, it's much easier to tell the differences between the cars used and you can hear the actual soundtrack of the game, with a defined space of its own, ethereally floating around your head as you shift gears and shoot at things – yes! The solid transient attack of the NightHawk makes all gangster activity that much more realistic as well. Listening on a sound bar or a mediocre HT system just doesn't show off what's really going on in your favorite games, but the NightHawk opens up a new world. Those even partially addicted to gaming have yet another reason not to go to the gym.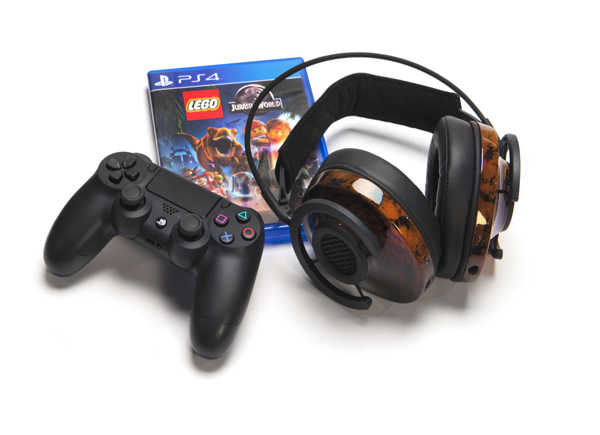 You can raise this ruckus with your significant other snoozing away peacefully, or for the ultimate cocoon experience, get two pairs of NightHawk phones so you can both immerse yourselves in larger-than-life sound, regardless of the world you want to navigate. Friends that were able to pry the NightHawks off of my head while I was romping through Lego Jurassic World were thrilled by the guttural sounds of the dinosaurs and other assorted monsters in the game. Best of all, the attention paid to the ergonomics of the NightHawk phones makes for a comfortable game-a-thon. After you shoot about eight thugs, you won't even remember you have headphones on!
The same precision that allows the NightHawk to recreate a three dimensional musical space in and around your head significantly enhances the gaming experience, allowing specific placement and movement to cars and critters. If you're not careful, you might even freak yourself out when using these phones to play games, but it's so much fun. As I have a modest home theater system, the AudioQuest NightHawk headphones are my environment of choice for gaming going forward. Watch for a full review and all the techie bits in an upcoming issue of TONEAudio, but for now I've got some raptors chasing me! Gotta go.   -Jeff Dorgay
AudioQuest NightHawk Headphones
MSRP: $599
www.audioquest.com