Astell&Kern AK240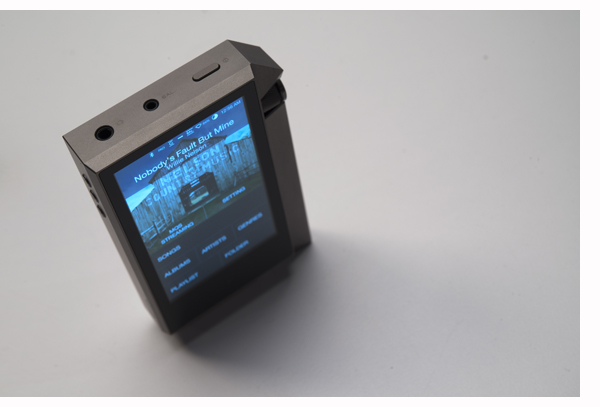 Don't freak out—the AK240 high-resolution pocket player costs $2,500. Now, before you crucify me for even floating the suggestion that a souped-up iPod costing as much as (if not more than) a monthly mortgage payment is somehow worth it, please let me state my case.
By now, you've likely heard of Astell&Kern, a subsidiary of the Korean electronics manufacturer iRiver that focuses on personal audio. Its high-res portable players have gotten a lot of attention since the first one launched in late 2012. The company's product line has subsequently grown to include cables, ear buds, a pocket-sized DAC, a networked desktop music system, and three portable players. Each unit in the latter category is indeed like an iPod on audiophile steroids, able to play the highest-resolution files available today. The top-tier pocket player is the AK240—and yes, it isn't cheap. But if I may…
Ladies and Gentlemen of the Jury
Let me preface this argument by saying that even Astell&Kern's debut, entry-level mini player, the AK100, isn't affordable by many people's standards. However, like the top-of-the-line AK240, the AK100 offers a lot of bang for the buck, according to a number of reviewers—including John Atkinson over at Stereophile. "At $699, it's reasonably priced for what it offers," he said of the AK100 in his August 2013 review. (The second-generation AK100 will set you back $900.)
Shortly after coming to market, Astell&Kern pulled out all the stops with the AK240: dual Cirrus Logic 4398 DACs, 32-bit/384 kHz and DSD playback, Wi-Fi and Bluetooth connectivity, 256 gigabytes onboard storage (plus 128 GB from microSD), USB charging for 10 hours of playback, a sleek carbon-fiber and duralumin chassis, a 3.3-inch OLED touchscreen, and a pretty damn intuitive interface. Basically, the thing kicks ass—you really do have to hear it (and play around with it) to believe it. But no matter which way you slice it, $2,500 is still a lot of scratch for something you can only listen to via a mini headphone jack.
But Wait, There's More
The AK240 has a second, smaller jack right next to the headphone jack that enables balanced XLR playback through your home stereo. That's right, you can plug the AK240 directly into your power amp via a pair of XLRs. This means that the little device can play the role of a digital music server, a preamplifier, and a stereo DAC—just add a power amp and speakers. The strange-looking but effective cable that makes this feat possible has a pair of full-size XLR male outputs at one end, and at the other end is a small but sturdy metal-shelled box from which protrudes a mini headphone plug and another smaller plug, which connect in tandem to the AK240.
Of course, in order to utilize this functionality, you have to purchase this compatible cable, which Astell&Kern had build just for its devices and which costs an extra (ahem) $700. But $3,200 for half of a hi-fi system is pretty freakin' good when you consider what most audiophiles are willing to pay for a separate player/server, preamp, and DAC.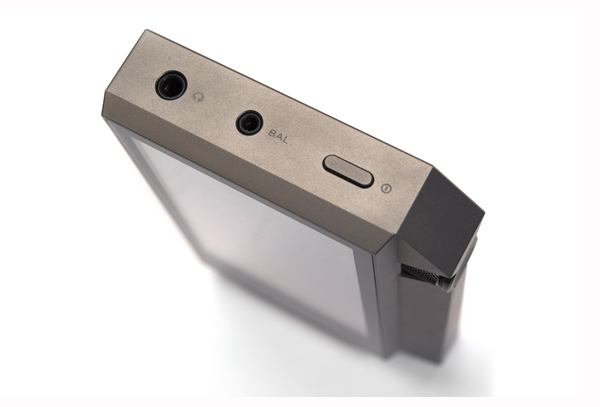 So How's It Sound?
In short, it sounds great—amazing even. You'll be very hard-pressed to find a better high-res pocket player at any price. I've been hoarding the demo unit from Astell&Kern for several months now and have listened to it with ear buds from Apple, Grado, and AKG (among others), as well as with my six-driver JH Audio custom-molded in-ear monitors and a borrowed pair of Audeze LCD-3 open planar-magnetic ear cans. And let me tell you that the capabilities of the AK240 are only limited by the headphones you plug into it. Through the in-ear monitors, a 24-bit/192-kHz version of Dark Side of the Moon sounds so eerily detailed that you're likely to experience acid flashbacks (even if you've never dropped acid).
Astell&Kern included a bunch of high-res and DSD files preloaded on the AK240. One such DSD recording of Andrew York's "Bantu" (by whom I don't know, as it isn't specified in the track info) is a standout. The track, which features four acoustic guitars and loads of awesome guitar-body percussion, fills a surprisingly realistic acoustic space around your head, with harmonic guitar plucks and guitar-body hits portrayed with abundant detail, dynamics, and three-dimensionality.
Another preloaded track is a 24/96 version of Willie Nelson's "Dark as a Dungeon," which I already know well. Through the AK240 and the Audeze LCD-3 headphones, Willie's vocals are big and raspy, the standup bass has a spacious but not overbearing boom, the banjo plucks are sharp and detailed, and the fiddle pulls are rich with presence. Most notable to this reviewer is the lifelike airiness of the harmonica, which sways back and forth like a ship upon slow waves in the center of the mix.
Mini Preamp
The AK240 holds its own while serving as a preamp to even premier power amps. I recently visited by pal Jason Lord down at the Source AV in Torrance, Calif., where he set me up with a pair of Sonus faber Olympica III speakers and D'Agostino's new $45,000 Momentum integrated amp.
I bring out Astell&Kern's special dual-XLR-to-mini cable, connect the AK240 to the D'Agostino, tap the Balanced Out button on the AK's touchscreen, and have myself a pretty epic three-piece hi-fi system (four pieces if you count both speakers). Through this setup, 24/176.4 versions of some Bach cello suites from János Starker sound breathtaking—literally, you can hear Starker's every breath as though he's standing just a few feet in front of you. The soundstage is perfect and the cello comes through with remarkable depth and clarity across the frequency spectrum.
It isn't long before I throw on some Zeppelin and quickly expose the low-end limitations of the Sonus faber speakers. Jason at the Source is quick to swap them out for a pair of Focal Aria speakers, which deliver Zeppelin, Metallica, and other hard-hitting music with loads of oomph and grit—and probably more Robert Plant and James Hetfield than you want screaming in your face. Whether or not that's your thing, the experience is awesome to say the least.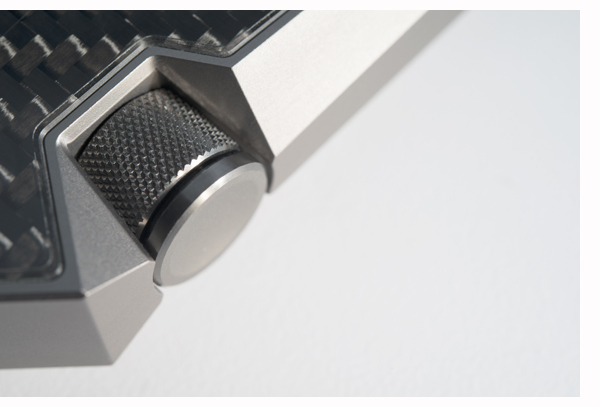 Cutting Cords
Fitting right in with a world where everything seems to be going wireless these days, the AK240 is equipped with Bluetooth functionality for sending music from the player to Bluetooth-enabled speakers and the like. I'm easily able to sync the AK240 with my old Jambox, Sennheiser's brand-new wireless Momentum headphones, and my Sony home theater receiver—and they all sound as good as any wireless playback I've heard.
Additionally, if the AK240's potential 384 GB of storage isn't enough for you, the device is able to play music wirelessly from a home network using its built-in Wi-Fi and Astell&Kern's MQS streaming software, which you can download to both Mac and PC computers from the company's website.
Of course, during wireless playback, you won't be able to experience the full gusto of high-resolution files, but it still sounds pretty damn good for wireless. Even if you're too snobby to listen to music wirelessly, it's still a cool feature to have—and props to Astell&Kern for implementing it on what is otherwise an entirely audiophile-grade device.
The Verdict
The handheld size of the AK240 belies its enormous capabilities. Just to recap: It's a high-res pocket player with wired and wireless functionality, and when using the optional cable, it can plug directly into a power amp via XLR—which means that in this application, the AK240 serves as a music server, a preamp, and a stereo DAC. And all of that is really the unit's secondary purpose. In the AK240's primary role as a super-powered iPod, I will go so far as to say that it's second to none.
If $2,500 is still more scratch than you're willing to pony up, the other two pocket players in Astell&Kern's current lineup aren't quite so expensive. And while they don't offer the same level of resolution retrieval as the AK240, they both have the same balanced output ports for pairing with your home system—special $700 cable sold separately.   -Bailey S. Barnard
Astell&Kern AK240
$2,500