B&W P5 Headphones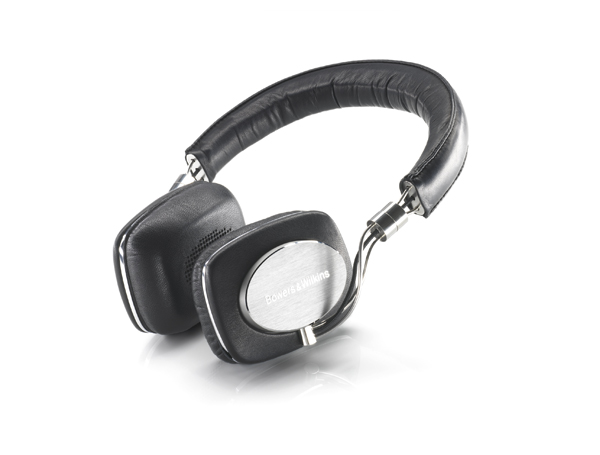 Curiosity got the best of me when the assignment came to listen to B&W's new headphones.  As far as I knew, Bowers and Wilkins was not a name I had previously associated with headphones.  The P5 is their first headphone and is part of a new group that B&W calls Mobile Hi-Fi.  And you can put a strong emphasis on fidelity because these phones sound great.
Retailing for $299.95, these relatively compact on-ear phones are exquisitely finished in brushed aluminum, black leather and chrome steel.  They're beautifully packaged as well. The overall presentation is like that of expensive jewelry, not affordable consumer-electronics gear. The P5s also come with a high-quality quilted magnetically latched carrying pouch containing two different cords.  One features a microphone and volume control for use with the iPhone and the other without, as well as a mini-to-quarter-inch stereo phone-plug adaptor for use with more traditional audio gear. One slick feature is that the left earpiece is magnetically attached to the outer shell and can be easily removed. Once you've done that, you can attach the proper cord for your listening device of choice. What's more, the P5s are "Made for iPod," meaning that they have been certified by Apple to meet compatibility standards required by recent-generation iPods.
B & W claims that the same amount of intense acoustic engineering that they use in their speaker manufacturing went into the P5 so that you can listen to them for long periods of time without suffering listener fatigue.  After a few of my own extended listening sessions, it's clear that they have achieved their goals. There are no screaming high frequencies, shouting midrange or bloated bass here. What you will find is a finely engineered set of transducers that faithfully produce music in a very neutral and linear fashion. Hmmm, kind of like B & W speakers. Great sound can be compromised without a comfortable fit, and the P5 hits the mark again. The soft leather head band and ear pieces are light and fit tightly, and they provide good but not complete isolation without any undue pressure.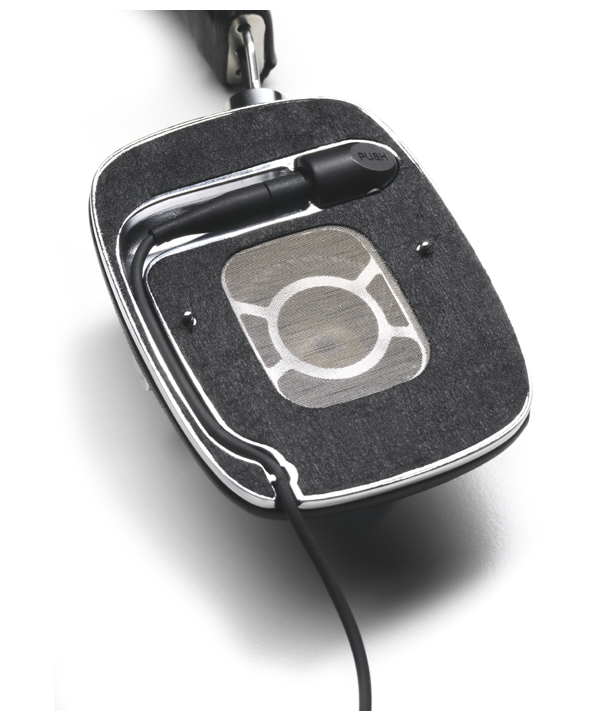 My evaluation began with the Musical Fidelity X-Can V8 headphone amp, evaluating both uncompressed music stored on my hard drive as well as CD's played via my computer's optical drive. What is immediately obvious is that the P5s present a spacious concert hall right in the middle of your head. Listening to the latest from Moe, Smash Hits, Volume One, the vocals were natural and lacking any kind of artificial push. Guitars were well-rendered and the overtones preserved, while the bass drum and guitar had the requisite "thwack" with no overhang, a characteristic of good speakers but not many sets of headphones.
As I ran through dozens of pieces from all genres, I was struck by just how non-fatiguing the sound really was. For those of you accustomed only to ear bud-type phones, you will probably be in for a shock at how great your music can sound, even from an iPod. It's not small, tiny and tinny. It's really meaty, beaty big and bouncy, to borrow a phrase from the Who. Classical-music fans will be happy that the string tone on the P5s has a lot of body and never becomes shrill.
Next I moved to my iPod Classic, using a mixture of .wav and lossless files.  Considering that this is still the audiophile approach, I sampled the P5 with MP3 files toward the end of my listening sessions to see if these phones made sense as an upgrade for the average listener.  No matter what type of music I tried, the P5s came through with great results. The reggae bass line on "Chop 'Em Down" from Matisyahu's Live At Stubbs was forceful and full sounding but well-controlled, while they also conveyed a good sense of space in the club.  Moving on to "Miami Gato" from Medeski, Martin & Woods' End Of World Party, the propulsive nature of Billy Martin's drumming was captured faithfully and keeps the feet moving.  Finally, the skull ripping "Come On" from Stanley Clarke's The Toys Of Men was served up with full impact by the P5s.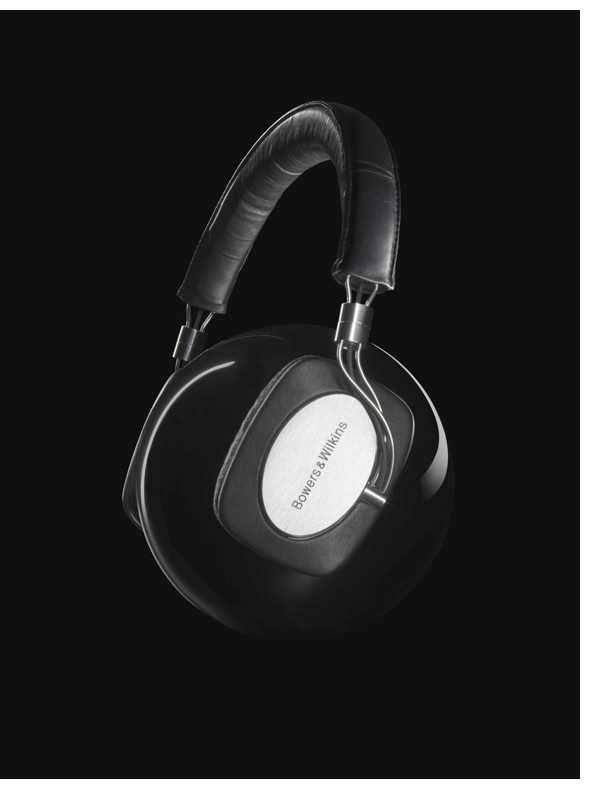 As a final test, I tried a few low-res tracks that were downloaded from iTunes. First up was "Don't You Forget About Me" by New Found Glory, where I expected the vocals to sound really compressed; surprisingly, they weren't. Next, the upbeat "Lump" by The Presidents Of The United States Of America sounded pretty dynamic where usually it would sound squashed with typical ear bud-type headphones.  It's a tribute to the engineering behind the P5s that MP3s sounded entirely tolerable albeit not nearly as good as uncompressed music.  Regardless of your level of audio-equipment enthusiasm, the P5s are a worthwhile upgrade even for the MP3/iPod user.
The P5s have no negatives and a lot of positives: stylish looks, comfortable fit, good isolation and most of all, superb sound quality.  The B &W engineers have done a brilliant job on their entry into the highly competitive headphone world. Whether you are in the market for a reasonably compact set of headphones as a welcome relief to ear-bud fatigue or are simply looking for a great pair of headphones for home audio use, look no further that the P5s.  –Richard Colburn
B&W P5 Headphones
MSRP: $299.95