Grado GR8 Earbuds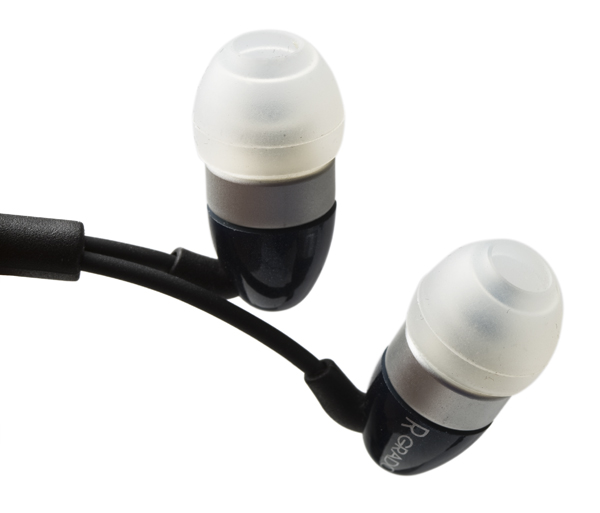 Grado Labs introduced its GR8 models for listeners seeking both power and comfort, and hats off to Grado's engineers for producing these remarkable earbuds. The GR8s are extremely lightweight at 12.5 grams (Grado's website claims that they weigh just 9 grams) and the design is very conducive to a seamless fit. Virtually oxygen-free copper wiring paired with a gold-coated brass mini-plug connector will deliver a pure signal, and Grado provides three silicon-rubber composite ear-tip options to provide comfort to a variety of ear shapes. For additional convenience, Grado has placed a raised dot on the left bud so that users can be sure that they're wearing the correct bud in the correct ear even in the dark.
While Grado is better known for its large circumaural headphones, the GR8's provide true top-notch performance, and like its over-ear phones, these earbuds deliver the same warm, full-bodied tones that enthusiasts have come to expect from this brand.
The GR8s give sensational clarity to vocals and present even the very highest register frequencies with precision and plenty of headroom. Per typical Grado fidelity, rock, pop, and soul tracks are rich with expressiveness and emotion, and even classical tracks radiate through the frequency spectrum.
The GR8s are indeed a very well-rounded pair of earbuds, providing a very high level of comfort and power.  –Bailey S. Barnard
Grado GR8
MSRP: $299