Audeze LCD-2 Headphones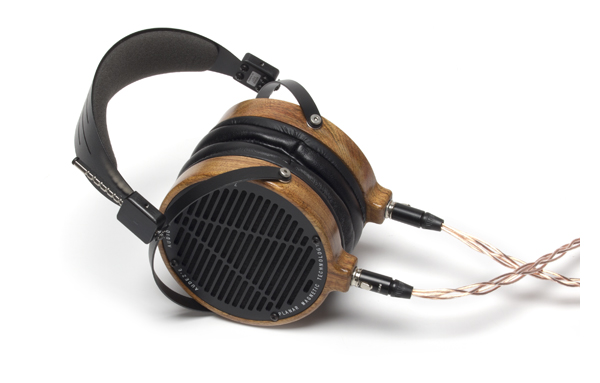 I hate to admit this, but after about six years of serious headphone listening, they still leave me cold.  I've heard some great phones, and the Head-Fi crowd is by far one of the most passionate group of audiophiles I've ever met, but…   I miss the big, transparent, walk-through sound that I get from a big pair of floorstanding speakers.  Not that it's stopped me from collecting a plethora of headphones and amplifiers over the years.  But  headphones are never my first choice and after about an hour, I've usually had enough.
I don't hate to admit that I've had a paradigm shift.  Earlier this year, Ken Ball, owner of ALO Audio, brought over the Audeze phones to show off some of his new cable designs, and I was very intrigued. Somehow, though, I forgot about them until the Rocky Mountain Audio Fest.  After another listen, I was hooked.  Finally, a pair of phones that sounded like putting a pair of MartinLogans on your head!  (And yes, I've owned Stax phones in the past.  Close, but still not my thing) Actually, the Audeze phones are more like putting a pair of Magnepans on your head, as they are a magnetic planar driver.
The Audeze LCD-2 phones arrive packaged in a substantial wooden box, along with a plug-in cable of decent quality.  If you are a serious headphone enthusiast, it's almost a given that upgrading the cable is not a matter of if but when, and of course Ken Ball at ALO Audio has just the thing for you.  Stock issue from the factory, the LCD-2's have an MSRP of $945, but you can buy them from ALO with his latest cable creation for $1,500 with the cable included.   The bad news is that everyone is on to how awesome these headphones are; there's a month-long waiting list.
The LCD-2's look somewhat large at first glance, but they are not terribly heavy at just over a pound (17 oz without cable).  The big, black, squishy ear cushions fit perfectly and stay comfortable even after 3-4 hour listening sessions, of which I had many.  Everyone that gave them a test drive commented on how unobtrusive they were.  Unlike my Sennheiser 650's and AKG 701's, which feel truly massive in comparison.
Burn in and cable swap
The ALO Cable's performance was consistent with those I've used to replace of every other stock phone cable. The most dramatic improvement is the lowering of overall grain in the presentation.  No matter how good the headphones, swapping out that stock cable for an ALO always feels as if I had a severe head cold that has just gone away.  In a word, clarity!  Of course, there was a bit more low-level information available and thanks to the high resolution of the Audeze phones, the difference between stock and upgraded cable was even more apparent.  The level of workmanship is always a bonus; the new cable looks better than stock, important when shelling out $1,500 for a pair of headphones.
Not only was I highly impressed with the sound of the Audeze headphones, they were much better right out of the box than many broken-in headphones I've used.  A few phones are notorious for long break ins, but the LCD-2's are not on that list.  Just 50-100 hours of playing is about all it takes.  Leave your CD player on while you're at work and within a week, they will be at their best.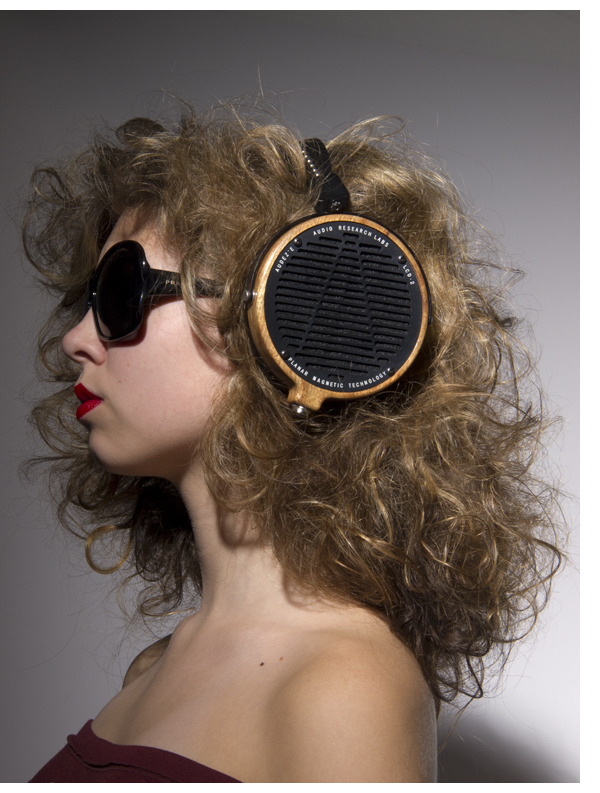 Natural is the key word
After weeks of listening, I'm still blown away by how natural these phones sound.  Until my new Woo Audio 300B headphone amp arrives, I've been listening with the headphone amp built into my Burmester 011 preamplifier, and it's quite good.  Solid state with plenty of current drive and a touch of warmth overall makes for a great headphone experience.  Driven by the Spiral Groove SG-2/Triplanar/Grado Statement 1 through the Audio Research REF 2 Phono stage made for some outstanding vinyl listening.  Digital was handled by the dCS Paganini stack.
Instead of starting with female vocals, my first experience with these phones came from listening to the nine-disc set of Bob Dylan's The Original Mono Recordings.Dylan's harmonica on "Don't Think Twice" was amazing – there is so much texture available on this recording to begin with that if you close your eyes, it sounds like Dylan is standing in front of you.  And the mono recordings have such an abundance of depth; they feel like stereo. It's crazy.   Changing the program and moving on to the Greek Goth goddess, Diamanda Galas, the introduction to "You're Mine" from her album, The Sporting Life just had buckets of reverb and depth.  Her unique vocal style is spread all over the stereo image, so this becomes more of a treat on headphones.  No matter who your favorite vocalists are, this is a test that the LCD-2's can ace.
The bottom and the top
Most phones fall down the worst when trying to reproduce lower frequencies.  It can be any number of factors, dependent on the drivers as well as the cavity and seal of the ear cups.  Again, the LCD-2's strike the perfect balance, offering bass that is solid and full of texture.  While so many other phones I've heard have a one-note bass effect, there was a great deal of texture present with these.  Nothing shows this off better than acoustic bass. As I was evaluating a few of the latest Blue Note test pressings from Music Matters, I was constantly impressed at how well these phones could capture the necessary texture and resonance of an acoustic bass at a level of detail that I've never experienced with headphones.
The lack of harshness and grain in the upper registers not only cuts down on fatigue but allowed me to listen at an even lower volume than I normally do.  It's easy to get carried away with the volume control with headphones, which subsequently puts your ears at risk.  You don't have to crank the LCD-2's to get great sound, especially if you have a high-quality headphone amplifier.  The brushwork on Ry Cooder's "Drume Negrita" from his Mambo Sinuendo album was absolutely dreamy; you can just feel that brush slide across the drumhead!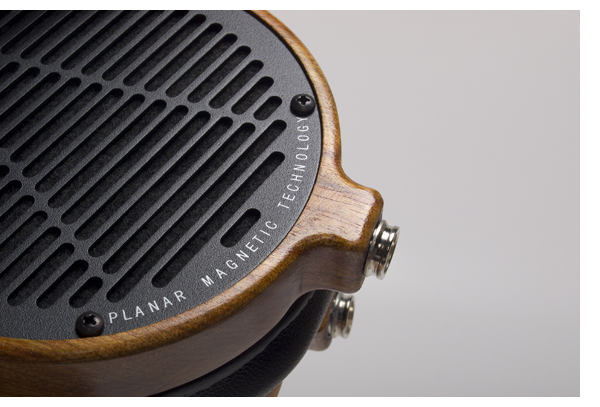 A Champion of low-level detail
One of the greatest pleasures when listening to headphones is the way a great pair can capture low-level detail.  At the beginning of "Fly on the Windshield" from Genesis' Lamb Lies Down on Broadway, the tiny percussive effects just float all around your head – very trippy indeed.  The elevator effect at the beginning of Pink Floyd's "Welcome to the Machine" from Wishing you Were Here is also fantastic.  Another aural treat was working on the review of Brian Eno's latest release, Small Craft on a Milk Sea. This is a fantastic demo on speakers, but the sonic landscape presented is tremendous through these phones, throwing a soundfield that went way beyond the headphone boundaries.
Should you be a vinyl aficionado, these phones will really take you to another world.  Again, their high-resolution yet non-fatiguing sound was fantastic for evaluating phono cartridges and the differences between them.  Because the sound of the LCD-2's comes so close to my reference system, it was easy to use with the Manley Massive Passive Studio Equalizer to "adjust" a handful of LP's when I was not happy with their final sound.  Thanks to the phones, I could do the necessary EQ moves with my combined Manely/Nagra workstation and be confident enough monitoring with the headphones to get great results when going back to the speakers for final playback.
You need these phones
Everyone who took the Audeze LCD-2 phones for a test drive arrived at the same conclusion – need was always the word used in the conversation.  While headphone users are very opinionated and easily polarized, I'll stick my neck out and say that these are the most enjoyable headphones I've ever experienced.  I have zero complaints with them and I will be using them as my main reference standard by which I judge all other headphones.  At least until something more amazing comes along… – Jeff Dorgay
Audeze LCD-2  Headphones