Visiting Light Harmonic
Light Harmonic's business continues to advance, and with that growth comes the need for a bigger production facility. Managing editor Rob Johnson had a chance to visit their new offices near Sacramento, California.The space may be under construction still, but that doesn't slow their team down. Here's an inside look at the process behind production.
Many are familiar with Light Harmonic's flagship DaVinci DAC, which we reviewed here. It's a true labor of love. Here's a quick look at the upper case of a new DaVinci before assembly.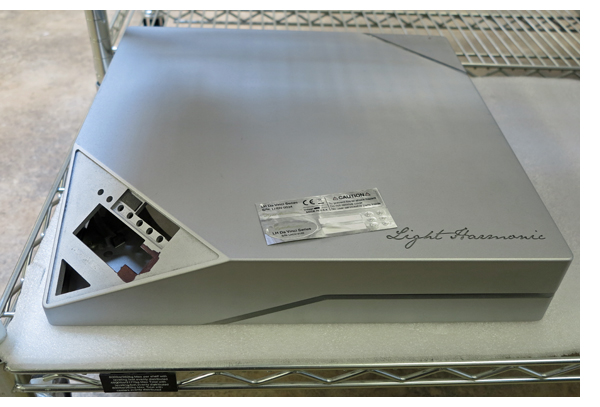 The photo below showcases one channel of the DaVinci output stage. Despite the diminutive size of the components on the board, each piece is soldered by hand.
Though very successful Indiegogo and Kickstarter campaigns, LH has nurtured quite a following for their Geek series portable DACs and headphone amps. Here, Gavin Fish the Director of Sales and Marketing, poses with many of the Geek products ready for a new home.
You might notice the IEM 100 shelf looks a little, um, bare. Here, Marty Murphy has his hands full refilling that shelf. As you might guess from the name, the IEM 100 amp and DAC is optimized for in-ear monitors.
Taking a step up in size, the Geek Pulse S combines a high-definition DAC and headphone amplifier in an enclosure designed for use in a desktop system.  Here, Gavin holds a Geek Pulse S circuit board. As you can see from the fine detail, each is created with the same level of care as the DaVinci DAC boards.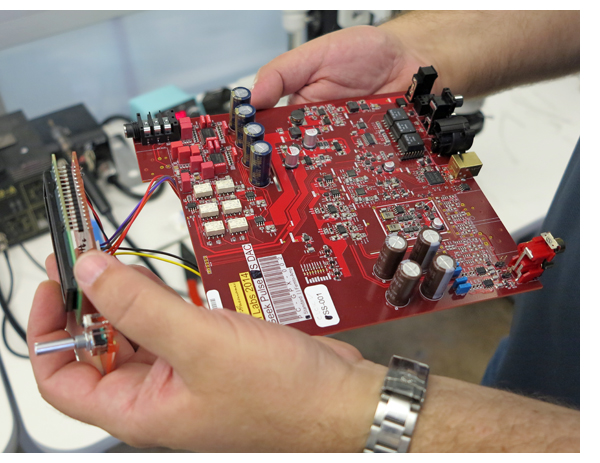 Adding to their product lineup is the Geek Pulse X with a highly user-friendly rear panel. Geek Pulse X is a balanced version of Geek Pulse.
Last, but not least, here's a finished Geek Out portable headphone amp and DAC ready for shipment. It's a very tiny package with a lot of capability. Geek Out offers the ability to handle digital files up to 32/384 kHz and DSD 128. An internal amplifier generating a full watt of output is made to power full-sized headphones. A test system including Audeze LCD-XC headphones, sounded full and fantastic.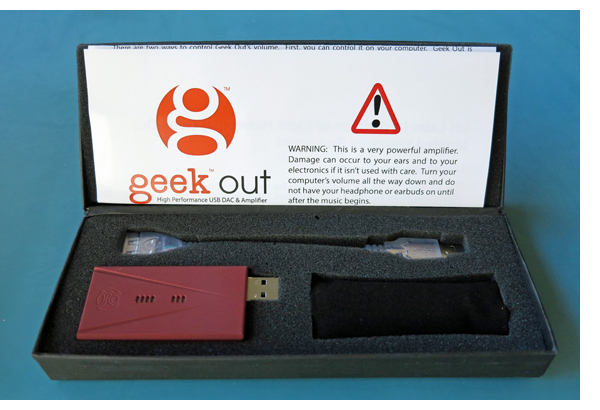 While still in the prototype stage, here's an in-process look at LH's upcoming amplifier. Eric Carrasco is fine tuning the unit. For now, the internals are placed in a Krell amp case for testing.
While we heard a preview of the amp at Rocky Mountain Audio Fest 2014, we're excited to hear the final version when it becomes available!