First Listen! The Rega Apollo – R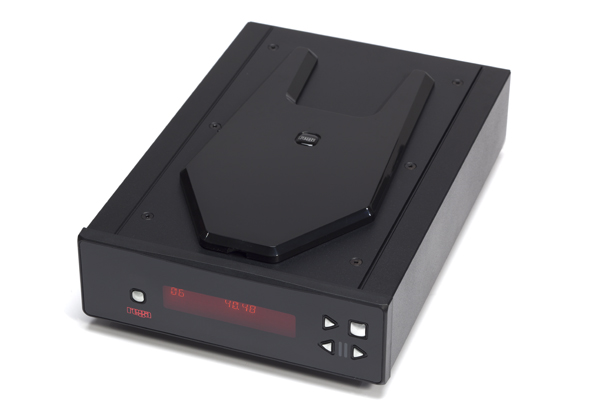 For the fourth consecutive year, something fun showed up on my doorstep as I prepared to head out for CES. And that something is again a CD player. This year's surprise is Rega's new Apollo–R. Following a trend set with its award-winning Brio–R integrated amplifier, the company's Apollo is "half-chassis" size and about 8 inches wide. But unlike its approach with the Brio–R, Rega put a standard-sized IEC AC socket on this unit's rear panel so that those with a propensity to swap mains cables can have their way.
The rest is straightforward. Apollo–R shares the same Starship Enterprise-shaped CD lid as Rega's Isis; the dark-red readouts mirror those of the past Apollo. Upon power-up, the Apollo–R is ready to play in about 30 seconds.
We will have a full review in a few weeks, after the Apollo–R has more hours on the clock. My initial impression? Highly favorable. The new model exceeds the old in every way. Yep, if you're on the fence about trading in your old Apollo for this one, get off and do it. Rega CD players have always had an analog-like smoothness—occasionally even too much so for this writer—but never sound harsh.
Following tradition, Rega drives the cricket ball straight home here, as this model retains its predecessor's lush midrange yet features more extension at both ends of the frequency scale. A quick listen to Bachman Turner Overdrive's "Free Wheelin" from Audio Fidelity's recent Not Fragile remaster conveys real grunt, where, when spun on the previous model, the music comes across as too polite.
On Donald Byrd's "Say You're Mine" from The Cat Walk XRCD, drums explode from a soundstage painted between my MartinLogan Montis loudspeakers. The percussion claims speed, texture, and quality I never dreamed possible from a $1,000 CD player. When going back to the original Apollo, everything just sounds smaller.
The original Apollo has always been a favorite to suggest to friends that want a great CD player for about $1,000. The Apollo–R takes such recommendations up several notches. I'm very impressed that Rega made so many improvements while holding the price steady at $1,095. And, while excellent on its own, using the Apollo-R as a transport with the new Rega DAC super-sizes the package and still holds the line on price (to $2,000) for the combination. Stay tuned for a full review.