Headphones under $100: Grado SR80i & Pioneer SE-A1000
In the world of high-end audio, Benjamin Franklin generally doesn't get you too far—no wonder his lips look pursed in his portrait on the $100 bill. There are some exceptions, including the Grado SR80i and the Pioneer SE-A1000 headphones.
Compared to "big iron" hi-fi solutions, a good set of headphones and a good portable source can provide a great deal of musical fulfillment for a fraction of the cost. Plus, unlike 600-watt solid-state monoblocks, a headphone enthusiast has the luxury of taking audio equipment on the road. Not breaking our backs or the bank, we had the opportunity to bring two budget-conscious pairs of headphones to the testing room to see how far $100 can take a listener in the journey to sonic nirvana.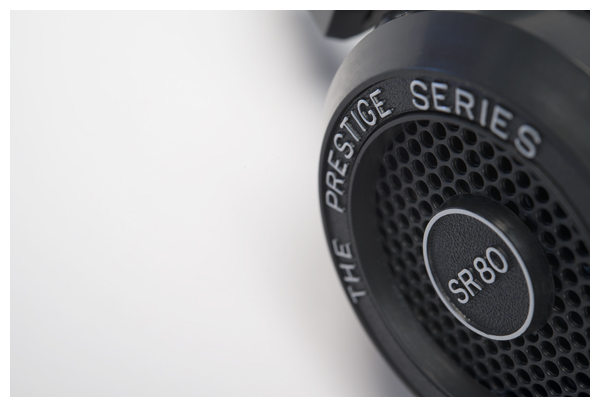 Grado SR80i
Like most Grado headphones, the SR80i features an open-back design, which means that the headphone does not contain the sound. For these Grados, the back of the ear cup is perforated plastic. If doing some high-volume jamming on public transit or a plane, users should be mindful that their music will be audible to others. Of course, the listener can also expect external noise to leak in.
The 80i headphones retail for $99. Grado made several wise choices when designing this model, economizing the production cost and build and focusing on sonic attributes. The adjustable, synthetic leather headband is light and passes the Goldilocks test: Not too tight and not too flimsy; it's just right. For me, the stock foam ear pads, which sit directly against the ears, have a tendency to get warm, uncomfortable and a bit itchy during longer listening sessions. However, cost of production needs to be reduced somewhere and I'd much rather see the shortcut affect the ear pads than the eardrums.
The Grados terminate with a 1/8-inch mini-jack, but they come with a 1/4-inch screw-on adapter. Powering the SR80i headphones with an iPod Classic, a portable ALO Audio RX MKII headphone amp or my Coffman Labs G1-A reference preamp, I find that the sound is extremely good for the money.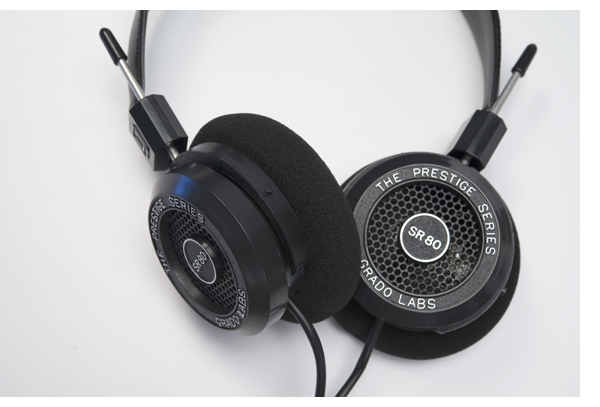 Grado's SR60i, one step down from the 80i, is another great value headphone at $79. However, if you can stretch your budget slightly, the 80s prove a worthy step up. I compare the two headphones side by side and find that the 80 offers a slightly different sound profile—one that feels like moving several rows forward at a live performance. Bass is a bit more defined; highs are more revealing and seem a bit more forward in the mix. There's also a slightly better sense of virtual soundstage width and depth. For those who prioritize a more relaxed presentation, the 60i may be a good fit. For those who prefer to feel closer to the action, spend the extra $20 to get the 80i. If you take good care of them, the minimal additional cost may be the best long-term investment you can make.
At this price point, it's very hard to criticize the sonics of the SR80i. In absolute terms, higher-priced headphones like the Sennheiser HD 650s offer a heftier build and added comfort, along with more lifelike and nuanced musical reproduction, but at five times the price.
Are these the best headphones under $100? It's a subjective question and depends a lot on a user's sonic preferences and whether an open-back design works best for their listening scenarios. But if you choose to take the leap of faith and bet your money on the SR80i, you will not be disappointed with their sound.  – Rob Johnson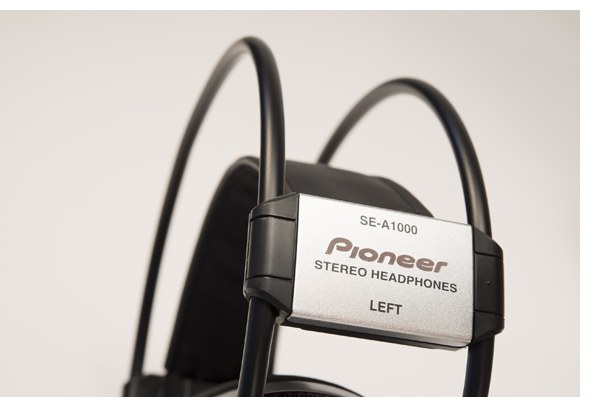 Pioneer SE-A1000
Another economical headphone option is the Pioneer SE-A1000, which deftly combines a comfortable form factor with good sound. While the MSRP is listed as $149, sources like Amazon offer them for under $60.
Pioneer made an obvious effort to make these headphones comfortable. Two parallel, plastic "poles" curve between the earpieces over the top of the head to support the classic headphone shape. These supports do not adjust in length to accommodate different head sizes. Instead, the users adjust the headband via the cloth-and-synthetic-leather top piece, which acts a bit like an upside-down "head hammock." The headphones rest snugly but comfortably with the subtle tightening of elastic under this headband, providing minimal tension against the top of the head. The overall look and feel is a bit plastic—but for a budget headphone, performance is paramount to comfort.
The SE-A1000's cloth-covered ear pads are large and spongy and envelop the ear. The resulting solution proves light and comfortable, even for long listening sessions. While open-backed, the ear cups do a pretty good job keeping outside noise in its place. With a quiet background, a listener can pipe in their favorite music at low levels, or jack up the volume a bit for added punch. For those wishing to take their headphones on a stroll around the city, these ones are a bit large.
In addition to the included carrying pouch and the 1/4-inch adapter, Pioneer gives the extension cable a flexible cloth covering. I find that this sheath helps reduce tangling. The headphones also include an attached Velcro strap to make it easier to fold the cord up neatly when not listening, or when you simply want to shorten the cord temporarily.
These Pioneers produce good sound, as one would expect from a company that has spent so many years in the audio industry. Connecting them directly to an iPod Classic, with lossless audio files, provides plenty of juice. From this source, music is generally relaxed and easy on the ears, and it still retains the musical nuances you want to experience with your favorite songs. These headphones are a huge leap beyond the standard iPod ear buds.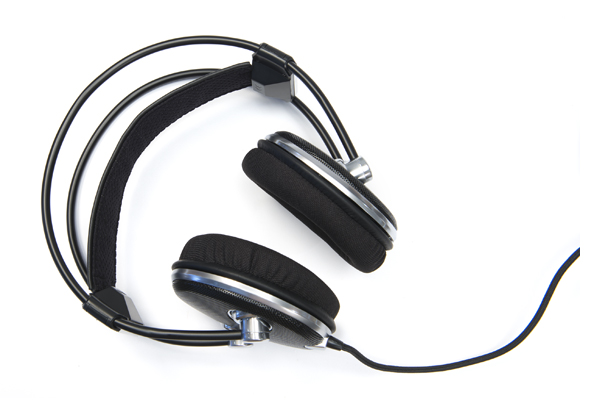 When provided more power though an external headphone amp, the Pioneers deliver a bit more aggressive musical voicing. Bass improves with greater presence, but as with all open-back designs, there are limits to the bass punch. Male vocals are especially well rendered and enjoyable. Higher frequencies seem a little more forward and slightly bright to my ears. Especially noticeable at higher volumes, this characteristic can create a bit of stridency and sibilance on some female vocals. But there also can be upsides to that touch of forwardness. Cymbals often provide a meaningful sonic capability test. With a good source, the SE-A1000s do a really nice job of reproducing the strike, ring and ambient decay of cymbals. In this case, the pronounced highs add flavor to the recorded musical experience.
For their capability-versus-expectation value, the Pioneer SE-A1000 headphones have many upsides and present few quibbles. Especially for those who prefer a more forward musical presentation, the SE-A1000s prove themselves very worthy of your audition.  -Rob Johnson
Peripherals:
Headphones
Sennheiser HD 650    Sony MDR7506
Headphone amplifiers
"Coffman Labs G1-A preamp/headphone amp    ALO Audio RX MKII portable headphone amp"
Sources
Marantz TT-15 turntable    Audio Research CD3 MKII CD player    iPod Classic (7th generation)
Miscellaneous
Cypher Labs AlgoRhythm Solo DAC    Running Springs Audio Haley power conditioner    Cardas Golden and Golden Reference/Mongoose power cords   Jena Labs interconnects    Mapleshade Samson rack