Denon AH-D340 Headphones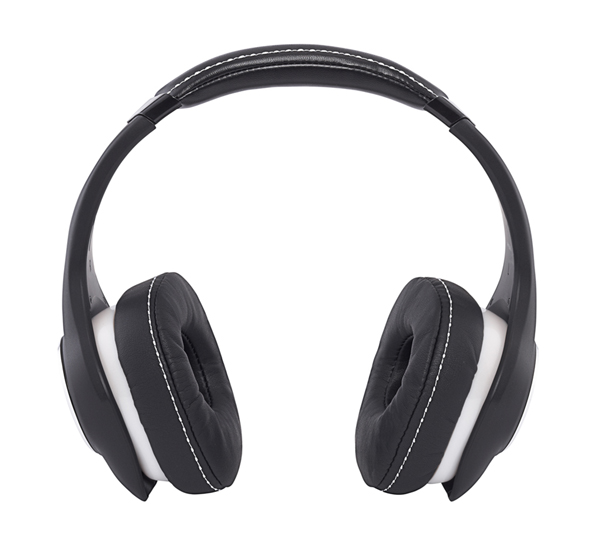 For 2013, Denon has added a smaller, more-affordable model to its Music Maniac collection of headphones.  Visually, the $300 D340 looks similar to its more-expensive big brother, the AH-D600, and features equally attractive styling, which means you won't be mistaken for a DJ with these phones on.  The D340 feels feather light on the head, even lighter than its roughly half-pound weight suggests.
Like the rest of the Music Maniac line, the D340 features Denon's patent-pending pentagon-shaped ear pads, which are made of memory-foam cushioning.  Intended to be fully portable, the phones include a removable 3-foot cable with 3.5-mm plug, as well as an inline Apple-device-compatible remote and microphone.  (The cable plugs into the right side of the phones, which is a bit awkward for lefties like me.)  An oversized zippered pouch allows you to tuck the D340 in without unplugging the cable, which makes traveling with the phones easy.
Audio purists can easily source a longer aftermarket cable without the remote for use with your hi-fi system.  One of our favorites from ALO Audio works well and produces an increase in performance.  Plugging into the Bryston BHA-1 headphone amp (which we review in this issue) quickly provides better bass response and a cleaner, less-grainy top end when sampling some jazz tracks consisting primarily of acoustic instruments.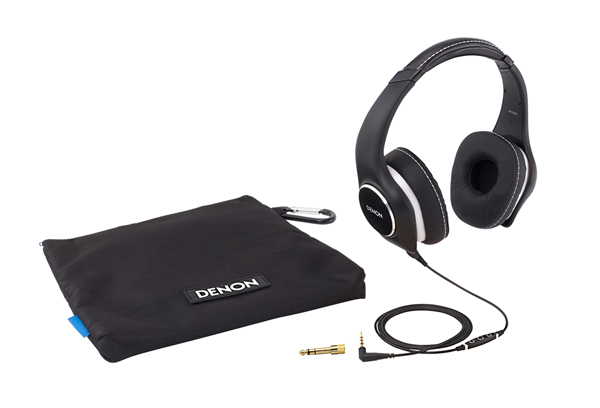 The D340 ignores the current trend of portable headphones—overly lush midrange response, heavy bass and rolled-off highs at the expense of musical accuracy.  While these are still not the last word in tonal accuracy, they do exhibit a very transparent midrange and more punchy, dynamic bass response, with a smooth high end.
I threw everything at these Denons: Earth Wind & Fire, Cyndi Lauper, Tiësto, Eminem, Kelly Clarkson, and even some André Rieu.  The D340 allows me to concentrate on the music and escape the analytical mode.  It leaves very little to be desired for a pair of portable headphones.  Denon has done a phenomenal job tuning them to a higher level than most at this price point.
While I usually have a portable headphone amplifier with me on the go, I find the AH-D340 easy to drive.  They work well straight from a phone or iDevice, so unless on a long plane trip, you can probably leave the headphone amp at home and not take much of a hit in sound quality.
Since the launch of the first two Music Maniac headphones last year, Denon has faced a rather tough transition period, with fans of their older headphones criticizing the company's latest efforts.  While the D340's design is a far departure from the mahogany ear cups of the past, it is an outstanding performer and worthy of the Denon name.
Denon AH-D340 Headphones
MSRP: $300