Simaudio Moon 810LP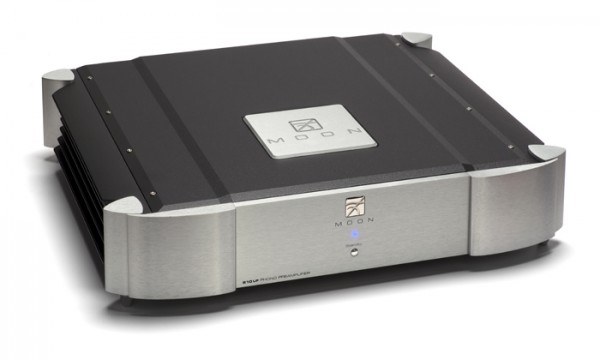 Following their assault on digital playback last year with their 650D and 750D DAC/Transports, they've given analog lovers a real treat with their new 810LP phonostage.  And it's a beauty.
Priced at $12k and featuring the same slim case design as the 650D/750D, the 810LP is a full scale assault on high performance analog reproduction. The 810LP is meant as a destination phono stage and is a purist design throughout.  With only one input and no switching in the circuit path (though the 810LP offers a balanced input as well as balanced output), this phonostage is truly for the analogaholic with one turntable.
How does it sound?  So far, fantastic, but it only has about four days of playing time logged.  Our experience with Simaudio components shows they open up after the first 48 hours of being powered up continuously and come into their own around the 200 – 400 hour range; so what sounds great now promises to be fantastic with a few more hours on the clock.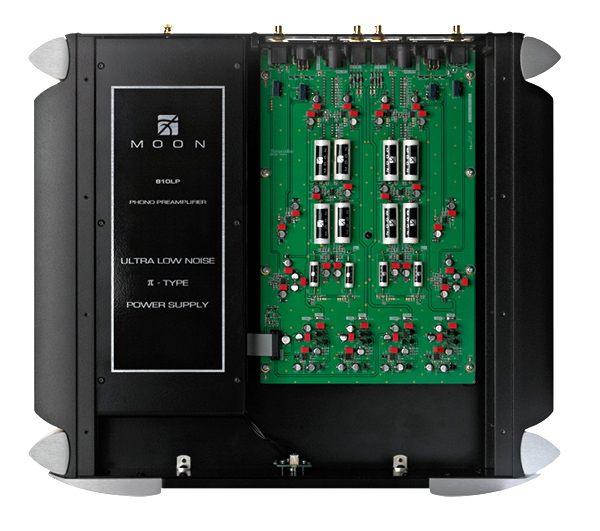 The overhead view reveals a fully discrete design with a massive, shielded power supply. All business here, folks. (inside photo courtesy of Simaudio)
Watch for a sneak preview with more details in the upcoming issue of TONEAudio…