Creek Wyndsor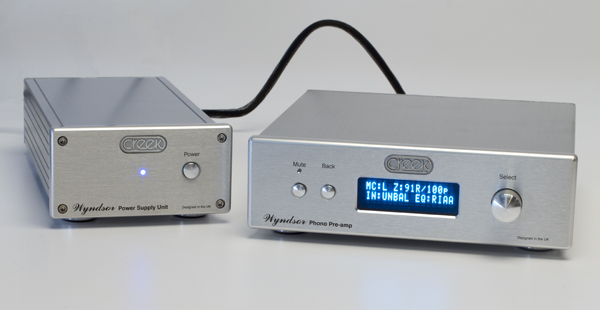 Making it's debut at this January's CES show, the Wyndsor from Creek Electronics makes it's debut at TONEAudio. A two box design, the Wyndsor is a dual mono MM/MC design that lets you store and name multiple gain/loading combinations, so if you swap cartridges on a regular, can easily reset parameters.
The Wyndsor features an RCA or a mini-balanced input and single ended RCA outputs. The price is $2,495 and is distributed by Music Hall in the US, directly from Creek Audio in the rest of the world. I certainly liked what I heard at CES, so we have the Wyndsor installed in the reference system and a full review is in progress.
You can read the rest of the technical information about the Wyndsor Phono Stage here.