Sennheiser Momentum On-Ear Headphones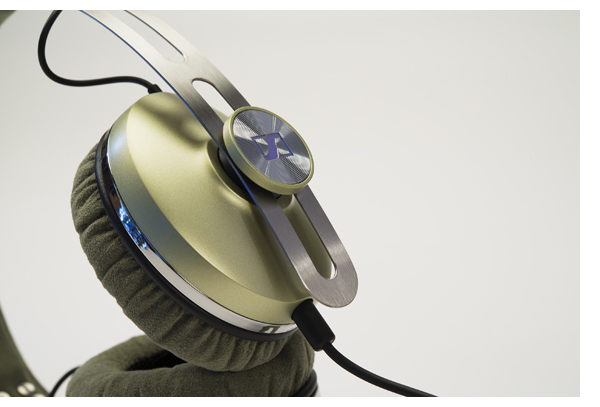 The audiophile portion of Sennheiser's headphone business has grown steadily over the last few years, due in part to the fanatical attention that its full-size HD 800s and in-ear IE 800s have received. The German manufacturer, which generated $700 million in global sales in 2012, indeed produces some of the best-sounding headphones money can buy.
Sennheiser's $230 Momentum On-Ear headphones are the result of trickle-down technology derived from the company's $300 circumaural model of the same name. The larger Momentum headphones, which feature gorgeous plush ear pads from British leather purveyor Pittards, provide an even greater degree of isolation than the on-ear versions, but the two models share a similar house sound. This sonic characteristic almost immediately draws comparison to Sennheiser's full-size HD 600 and 650 models, which possess a warm sounding midrange, excellent detail retrieval and a slightly closed-in top end that takes the edge off bright recordings, and brings a degree of airiness to more neutral recordings.
Mobile Design
The Momentum On-Ear headphones feature a closed design. They do a fairly decent job of keeping the music between your ears without disrupting others, but they will not provide the same level of isolation as a pair of solid noise-cancelling headphones. Sennheiser designed the Momentum On-Ears for listeners who rely on their laptop, iPhone or portable player, and don't want to lug around a huge pair of headphones. These phones weigh in at just 6 ounces, which should make them very popular with commuters and business travelers. I find them to be extremely comfortable on my large head.
The Momentum On-Ears' rather benign 18-ohm impedance indeed makes it easy to pair them with smart phones, tablets, laptops and portable headphone amplifiers, like the AudioQuest DragonFly. Sennheiser does not supply a 1/4-inch adapter with Momentum On-Ears, and it does not use the same plush leather ear pads with the on-ear model, but the stock Alcantara pads, which are filled with two layers of foam, are extremely soft and comfortable for long listening sessions. The pads create a nice seal, and the stainless-steel sliders make it easy to adjust the fit.
To counter the garish-looking models from Beats by Dre, Sennheiser offers the Momentum On-Ears in a variety of sleek-looking colors, including subdued shades of green, ivory, pink, and blue. The headband is also covered with Alcantara and it stays quite dry from sweat as I take the review pair on a morning stroll along beach in the blazing sun with my newborn daughter.
The Momentum On-Ear headphones come with two 4.6-foot detachable cables; one of the cables features an in-line smart remote and microphone for iPod and iPhone users. Android-based devices work just fine from a playback perspective, but the supplied remote only works with iOS-based devices.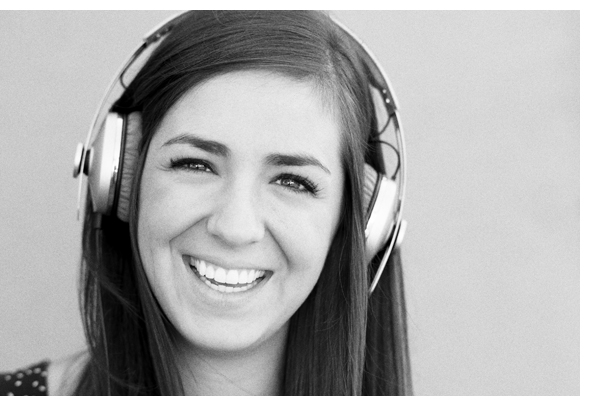 Get Lucky
Daft Punk's Random Access Memories has rather quickly become one of the most popular albums of the year, with the hit single "Get Lucky" enjoying way too much airplay—even for those of us who enjoy dance and electronica. But this album does provide fantastic demo material that will quickly reveal whether or not a pair of headphones can deliver the low-frequency goods.
The Momentum On-Ears sound slightly lumpy cold out of the box, but given some time, the bass tightens up significantly, trimming some of the excess weight from bass-heavy material. The presentation is also slightly laid-back sounding compared to the Beats Solo headphones. And while that may sound boring to those looking for greater presence in the midrange and top end, it is ultimately easier on the ears for the long haul and far less fatiguing with dance, metal, electronica and punk.
Through the Momentum On-Ears, the sacred midrange is consistently clean sounding with music such as Guy Clark's My Favorite Pictures of You and the late R.L. Burnside's Rollin' and Tumblin'. Both of these albums really benefit from the combination of midrange clarity and mid-bass punch provided by the Momentum On-Ears, which makes these otherwise dry-sounding releases far more engaging.
The Momentum On-Ears have far more in common with my reference Grado RS1i headphones than any of the closed models from Beats, thanks to a warmer overall sound and far superior reproduction of detail and spatial depth. Horrible recordings won't suddenly become reference quality, but they won't shred your eardrums either.
Pop music like Lana Del Rey's Born to Die is far more hypnotic through the Momentum On-Ears—and this is generally the case with similar recordings from Tori Amos, Samantha Crain, Alela Diane and Emmylou Harris. It is amazing what happens when a headphone doesn't attempt to overpower vocals, instead allowing them to unravel as originally recorded.
Rather than just bringing a sleek-looking pair of headphones into an already oversaturated market, the folks at Sennheiser took their time with the Momentum On-Ear headphones and crafted a sophisticated-sounding product that will only get better with time. Solidly built, comfortable and easy to drive, the Momentum On-Ears succeed with all types of music. They are well worth their $230 asking price, especially if you value your ears and have been craving a portable partner for those dreary commutes. -Ian White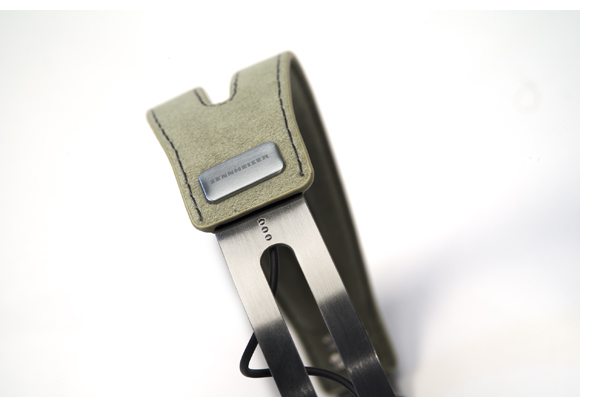 Momentum On-Ear Headphones
MSRP: $230
Peripherals
| | |
| --- | --- |
| Sources | 24-inch Apple iMac    Samsung Series 7 Chronos laptop    Astell&Kern AK100 |
| Amplifiers | Schiit Audio Valhalla    Wadia 121decoding computer    Peachtree Audio musicBox    AudioQuest DragonFly USB DAC |
| Headphones | AKG K701    Polk Audio UltraFocus 8000    Grado RS1i    Beats Solo |