KEF M500 Headphones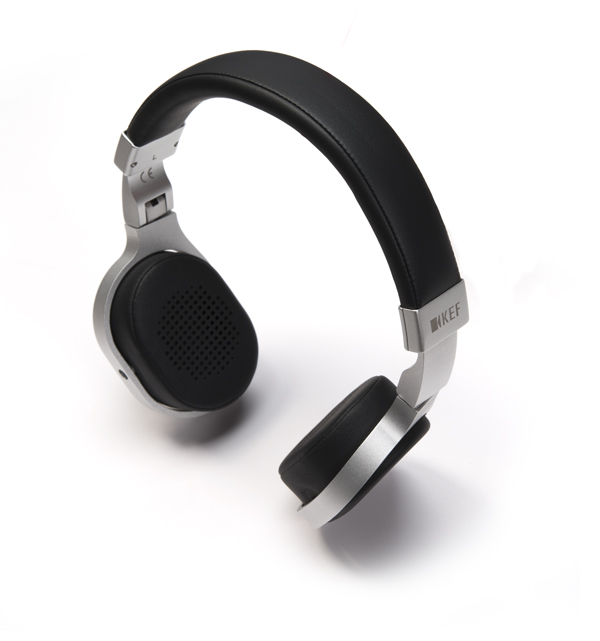 Though traditionally a loudspeaker manufacturer KEF has joined the likes of B&W and Martin Logan, extrapolating in-house expertise to the personal audio market.  The M500 (US$299) are KEF's first supra-aural (on-ear) headphone; it rides tandem with the M200 IEM to form KEF's M-series.
KEF has always been a company that makes products true to sound, and as music lovers they wanted to make a product that reflects the sound of their speakers.  As a speaker manufacturer, the 'phone was designed in-house by the same team that produced the award winning LS-50 and Blade speakers.  "We were after a look that was stylish but not bling-y," comments KEF US marketing manager Stephanie Scola. A quick comparison to these speakers easily reveals the lineage.
Right out of the box there are no positioning quirks or foibles with the M500.  It's comfortable and unfussy about placement – just unfold, plug in and go.  The nicely padded headband doesn't grip the head too tightly. However, Audeze owners will know that keeping your head upright is essential at all times.  Although not as heavy as LCD-2/3, the M500 is similarly susceptible to gravity's pull – hunch too far over a laptop and the M500 will tumble off your noggin.  Similarly – and head-size depending – you won't find yourself rocking out to the M500 during super-vigorous gym workouts, but you should be fine with a more gentle treadmill regime.  Flipping this loose fit on its head: here is a headphone that's the just the ticket for long-haul flights.
KEF clearly intended the M500 to be a comfortable and durable product. A cool, industrial aesthetic means this is not your son's Beats by Dre.  The all-aluminum structure behind the "smart hinge" technology means the M500 won't fall apart after a few months' use – there is no plastic shell to crack.
Listening to L.S.G.'s The Unreleased Album via Resonessence Labs Concero HP and Macbook, the KEF cans are not quite the last word in low bass definition, especially when compared to my budget reference AKG K-702.  However, the AKG can't run on iPhone juice – it's best suited to home listening with dedicated headphone amplification.  In contrast, the M500 is for folks on the go.  The closed-back design ensures minimal sound-leakage – that's good news for regular users of public transport.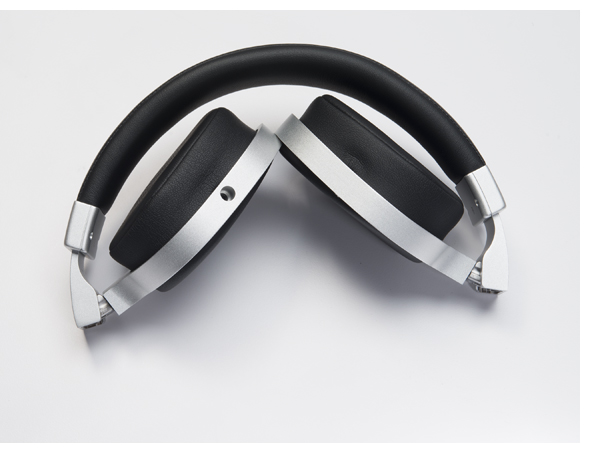 Our publisher reveals that the M500 does provide more heft in the lower registers when paired up with other headphone amplifiers, the Bryston and the new Studio Six from ALO in particular.  It also makes an incredible mate for your favorite vintage '70s receiver, turning in an incredible performance with a freshly restored Marantz 2270.
Unzipping the clamshell carry case reveals the M500 (neatly folded), airline adaptor, ⅛" to ¼" adaptor and two tangle-resistant flat-ribbon cables: one with inline controls and microphone for use with Apple devices and one without.  I used the latter with an Astell&Kern AK120.  Here the KEF underscored the AK120's dexterity with textural information more than any other 'phone used with this high-end portable media player.  That's good news for listeners who like to tinker with sources and cables.  Want to upgrade the stock KEF cable? The headphone connection socket is located behind the left ear cup, so L-shaped terminations are a must.
KEF's Kent-based engineering team voiced the M500 to retain the company's house sound.  I found the overall presentation to be much like the X300A powered loudspeaker – clean-cut and beguiling.  Mission accomplished.
Like the X300A, initial impressions might be a tad underwhelming.  The M500 doesn't "wow" with an aural fireworks show. Instead, it draws you in over a number of weeks.  KEF engineers clearly understand the long game when it comes to customer satisfaction.
During late-night listening sessions, the KEF M500 was compared to another similarly priced headphone from Martin Logan.  The Mikros 90 overeager upper-mid range is far more likely to polarize listeners, while the M500 is more evenly balanced throughout; there's zero evidence of bumps or shelves.  The Martin Logan tends to favor the lighter side of musical life: a diet of jazz and acoustic plays best – one might liken them to the BBC-inspired LS3/5a speaker designs.  The KEF offers more low frequency heft and meatier acoustic mass.  Being true all-rounders the KEF is just as comfortable with Judas Priest as it is with Joni Mitchell.
KEF has done a bang-up job in pitching to the more discerning customer with this, their first full-sized headphone model.  If you're seeking long-lasting, commuter headphones with a distinctly British sound – a sound which doesn't clobber you with bass but favors midrange clarity and treble delicacy – I'd consider the M500 damn-near essential.  -John Darko
KEF M500 Headphones
MSRP: $299
www.kef.com