The Audio by Van Alstine Vision SET 400
Potent performance, popularly-priced
By Rob Johnson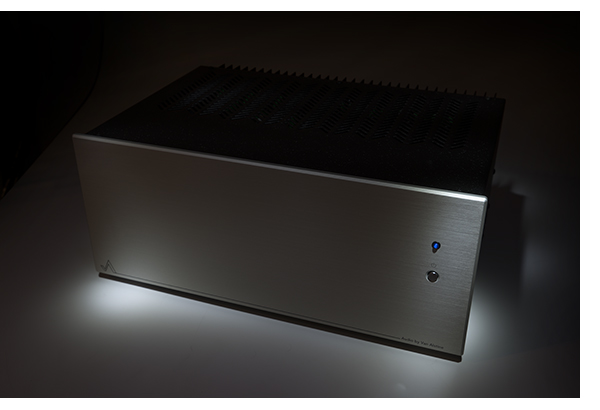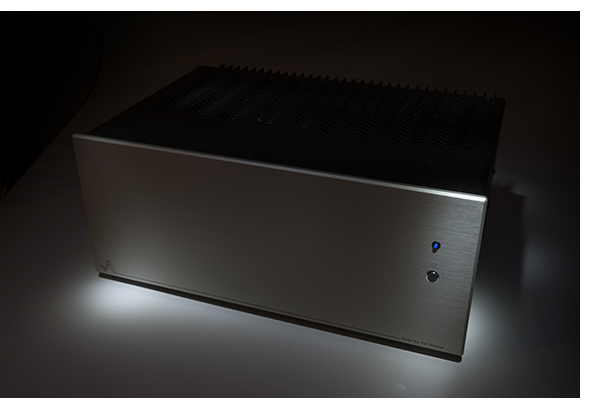 Audio By Van Alstine produces line stage preamplifiers, phono stages, DACs, and more, the marvelous AVA Vision 400 SET amplifier we review here represents a culmination of Van Alstine's knowledge applied to music reproduction.
Frank Van Alstine brings over 50 years of experience to his component designs, developing modifications for classic Hafler and Dynaco gear, and of course, focused on his own line of equipment.
Selling direct from his company website, Van Alstine keeps the price low, making his gear more accessible to budget minded music lovers that prioritize performance. AVA's components offer solid fit and finish, avoiding the audio jewelry approach to case designs. This utilitarian appearance keeps Van Alstine's production costs down, passing the savings on to his customers. Keep in mind the adages, "What's inside counts," and "Beauty is only skin deep." AVA makes applaudable tradeoffs or the best sound.
In line with this philosophy, the standard version of the Vision SET 400 comes in a basic, powder-coated black case with a simple rocker switch for $1,999. The updated model you see here, featuring a thick, anodized, aluminum panel and push button for the power switch is an extra $200.
The ins and outs
The Vision SET 400 is audio rack-friendly with dimensions of 7 inches tall, 17 inches wide, and 13 inches deep, weighing 38 pounds. Much of that mass results from the beefy toroidal transformer inside; providing the fuel to push 225 watts per channel into eight-ohm speaker loads, and roughly double that into four ohms. No matter how hard we pushed the amp, it never failed in its firm control over various speakers. Driving my GamuT RS3i speakers, the SET 400 never falters, even at high listening levels. The heat sinks jetting from the rear of the unit peak at a temperature so low they fail as a hand-warmer.
The gold-plated, five-way binding posts accommodate speaker cables with spade, bare-wire, or banana terminations giving the owner a lot of flexibility. The amp also sports a pair of gold-plated RCA inputs for connection with a preamp.
The "SET" in the Vision SET 400 solid-state amplifier's name refers to its Single-Ended Transistor based circuit design. The Vision amplifiers offer a Class A/B topology. However, the biasing maintains pure Class A power at normal listening levels. When pushed, the amp leans on Class A/B at higher power levels.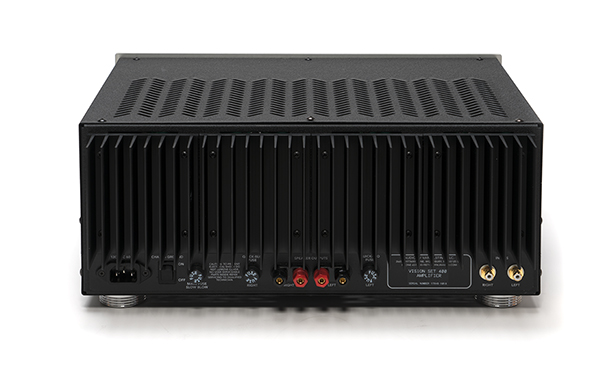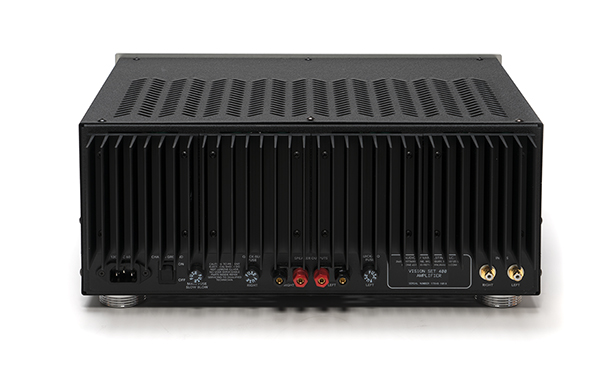 Listening
The SET 400 needs but a few days to reach full operating potential. As with past AVA designs we've used, there's no lengthy break-in period required. Consider a weekend trip away, with constant music play and you're ready!
Overall, the SET 400s sonic signature features a lot to love and very little to criticize. Thanks to the amount of reserve power always on tap, Rock and Electronic music is always vivacious, yet there is plenty of nuance to satisfy jazz and vocal tastes.
Indeed, the SET 400 threads the needle with an overall neutrality, yet has a touch of warmth to boot. Never artificially fluffing up the sound, it manages the deft feat of taking harsh recordings and making them far more enjoyable. Even when pushed, the amp seems almost tube-like in its ability to create fatigue-free music which results in long, couch-locked listening sessions. For example, the opening synthesizer notes heard on Portishead's Roads pour forth with a seemingly-loving embrace. Where some amplifiers portray Beth Gibbons' voice harshly or stridently, the AVA excels. Van Alstine's years of designing tube gear presents us with a solid-state amplifier with similar voicing. String instruments maintain their dimension, bass notes carry with appropriate authority, and percussion features a punchy strike combined with fluid decay.
Bass proves another strong suit. The AVA's high power reserve gets a grip on speaker drivers and refuses to let go. Bass guitar plucks reverberate with realistic tightness, followed by a decay with a palpable presence. The Vision also offers great soundstaging capability. Music emits in all directions beyond the physical speaker bodies, with plenty of separation among musical elements to distinguish each in its own space with little overlap.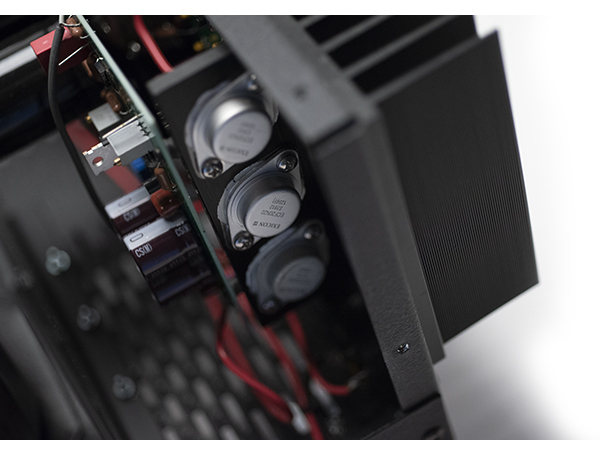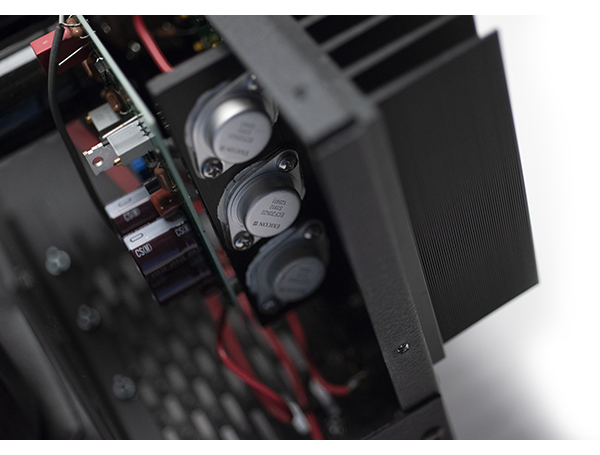 One needs a pickaxe and a shovel to dig for criticisms at this price. Comparing the AVA with an amplifier like the Conrad-Johnson ART 150 which is several times the SET 400's cost, the Vision has a slightly compacted width and depth of the musical performance, resulting in a bit less sense of three-dimensional, organic realism. For instance, the airy spatial cues perceived in a superb recording's 'space' – As heard in Johnny Cash's cover of "Danny Boy" from American IV: The Man Comes Around– are reduced a bit. However, that's hardly a fair criticism given the price discrepancy between the two amplifiers. AVA has created something very special with the Vision SET 400.
The combination of the AVA's sound and power make it an excellent fit for all but the hungriest speakers. Our publisher mentions to all the Magenpan lovers in the audience, that this amplifier did a fantastic job with his Tympani IVs.
Summing up
$2,000 is not chump change for most people. However, in the world of high-end audio, that dollar figure lies at the lower-end of the cost-no-object spectrum. The AVA Vision SET 400 amplifier offers excellent performance and a tremendous value. The AVA never fails to deliver marvelous, forgiving, detailed, and rich sound. Though I remain smitten by my current reference amp, I'm sad to see the AVA depart. While the Vision amp has some small tradeoffs in comparison with amps many times its price, the Vision is one of those few components I could enjoy for many years to come.
After enjoying its voice for a month during our review period, I found myself beguiled by the AVA's prowess. The amp represents a stellar choice for a budget-responsible system with very few sonic compromises. If you seek an amp in the sub-$2,000 range, the Van Alstine Vision SET 400 sets an extremely high bar and deserves a TONEAudio Exceptional Value Award for 2019.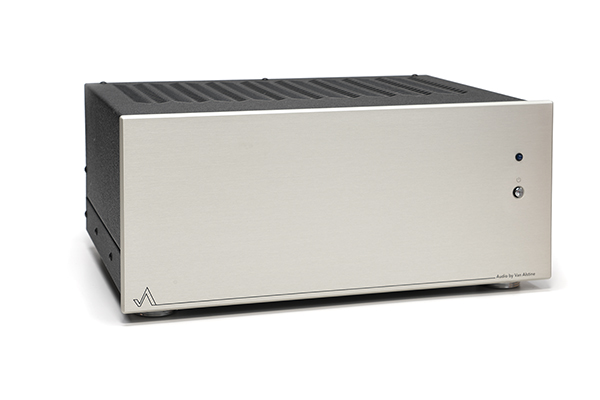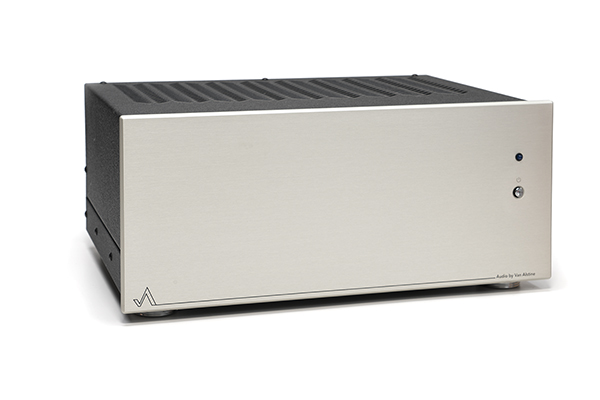 Van Alstine Vision SET 400 Amplifier
Starting at $1,999
PERIPHERALS
Analog Source SME Model 10 with SME V and Model 10 tonearms. Dynavector 17D3 and Denon DL-103R cartridges
Digital Sources Roon Nucleus, Simaudio MOON 780D DAC, Oppo BDP-103, Synology DiskStation 415 Play
Preamplifier Coffman Labs G1-B
Speakers GamuT RS3i, JL Audio Dominion Subwoofers
Cables Jena Labs
Power Torus AVR 15 Plus, RSA Mongoose, and Cardas power cords
Accessories ASC tube traps, Cathedral Sound Room Dampening Panels, Mapleshade Samson audio racks, Coffman Labs Equipment Footers