The REL No. 31 Subwoofer
How Do They Do It?
By Jeff Dorgay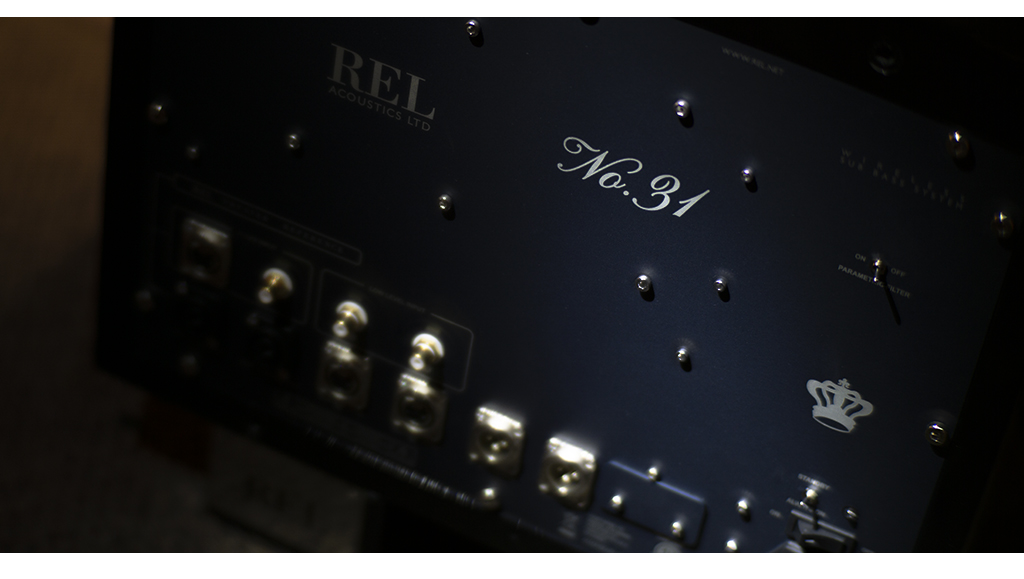 Tracking through a time-worn favorite, The K&D Sessions, the very definition of the lower bass notes being delivered is stunning, just coming from a six-pack of REL No.25 subwoofers I lived with for two years. I loved em' but at the end of the day, they were just a bit too large physically for my room. (Though REL's John Hunter had them set up to perfection in said room).
Yet here we are – a smaller cabinet delivering even better results for $500 less. (the outgoing 25s were $7500 each.) With a Santa Claus-like twinkle in his eye, he says, "you really should hear what we've done with the ($10k each) no.32. Merely extrapolating from what I'm experiencing with the 31 and have from the 25s, I'll bet for someone with an even bigger room, they are amazing. For now, the No.31s head back, as they have dates already scheduled with other reviewers, and I'm doing some remodeling here. If the planets stay aligned, the TONE listening room will increase to 24 feet by 26 feet – which will warrant revisiting the No. 31s in a six-pack configuration next year.
Having the pleasure to meet some of the best minds in high-end audio over the years always leaves me with the same question: how do you keep making products that already deliver a rarefied level of performance better? Yet, they always do.
Keep in mind that engineers and designers live to push the envelope. It's what they do, what they are trained to do, and what they are paid to do. Much as the grouchasauruses like to think that "it's just all marketing," the legitimate manufacturers have a plan. Some (Audio Research comes to mind, bringing a new model out every 2 years or so, then an "SE" model 2 years later.) Others like Nagra and Luxman only make a change now and then – yet they all take the approach that significant change must occur to warrant a new model.
For another thought on this process, read my blog piece, "What you have isn't rubbish," here.
Cursory comparison
Mr. Hunter goes to great lengths explaining all the things that make the new (No.31 and No.32) models a major leap in performance from the old models (No. 25 and G-1MK.II). It only takes the first bass drum stomp from Shelby Lynne's "Just a Little Lovin" to reveal the increased resolution his new baby produces. Having spent a fair amount of time with the recent Carbon Special, the No.31 takes the advances in driver, cabinet, and crossover made there to another level. And yes, I still have a Carbon Special here to compare. Going back to the Serie S 510s (also here for comparison) shows off a solid lineage, but comparing the S/510 to the Carbon Special or the No.31 is another step down in resolution. That said, a six-pack of S/510s remains formidable because of the spatial qualities only a six-pack provides.
I'll stick my neck out and say that the Carbon special gets you about 80% of the way there, with a more traditional (i.e., box-shaped) enclosure that is smaller and lighter. The REL website claims that "the No.31 delivers the No. 32's sound quality, build quality, and thoughtful features with a more compact footprint." I couldn't agree more.
Just as a particular breed of automotive enthusiasts thinks a 500hp Porsche GT3 is the way to go until they have to drive through a Starbucks window, some will settle for nothing less than the No.32s. But just as a GT3 can only be truly experienced on a long stretch of road with no law enforcement for miles, or a race track, I submit that unless your room is truly massive, you can live happily ever after with the No. 31. (Or a pair, or better yet, a six-pack) Or a Porsche Cayman GTS 4.0. Just saying.
Judging on its own merits
Forgoing the comparisons picture for a while, the No.31s deliver a prodigious amount of low-frequency output – but many subwoofers can do that. Where this product truly excels (like the other top RELs before it) is the level of definition and texture in the lower registers and the life they breathe into the upper ranges of your hifi system. No other sub I've reviewed does this to anywhere near this extent.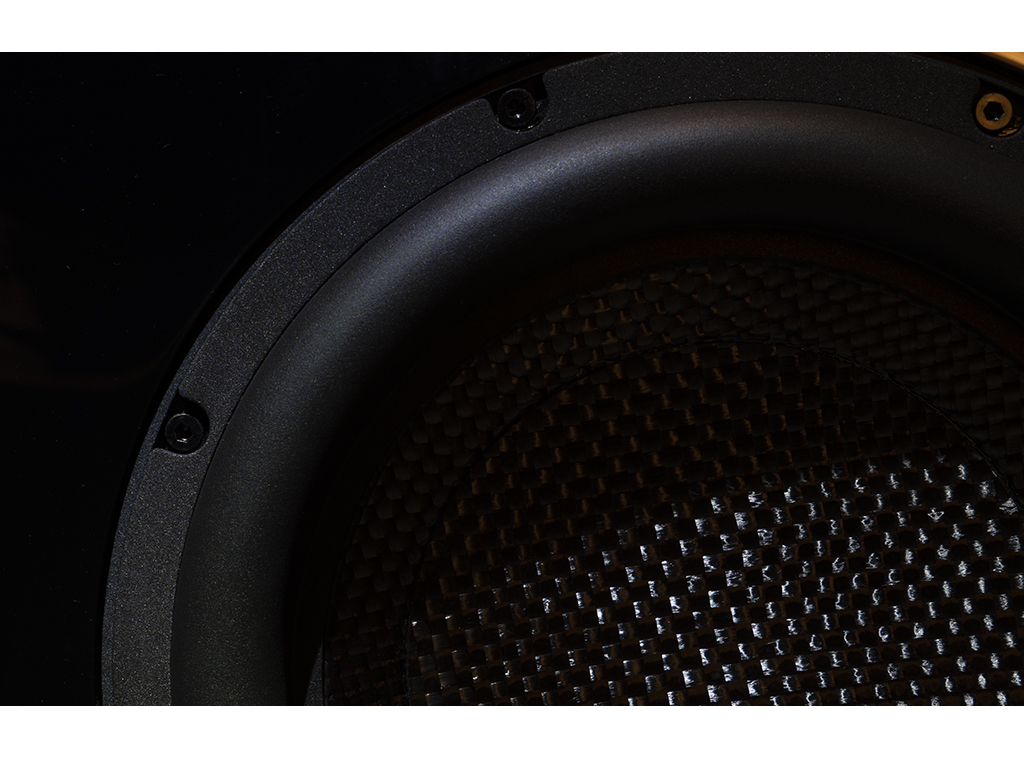 The No.31 has a long-throw 12-inch carbon driver, 900-Watt amplifier (this is the same 1000-Watt amplifier used in the No. 32, but limited to 900 Watts because of the No. 31's 12-inch driver having slightly less ultimate excursion than the 15-inch unit in the No. 32) the majority of low-frequency extension will be provided by a single unit, but that's not the whole story. Where the Carbon special's 12-inch driver shares core technology with the 12-inch driver in the No.31, the latter's driver is much more robust, allowing more output and more extension. Being ADD for a minute and thinking about carbon fiber (something I think about nearly all the time anyway), check out the super zooty carbon fiber REL badge on the top of the cabinet. Woo hoo. And check out the slight edge curvature on the cabinets. Subtle but better.
Going to a pair, as we've done in this review, helps to smooth out the bass response in the room, making the single woofer work less at pressurizing the room. Thanks to REL's dual parametric filter, these subs are easier to tune to your room and main speakers. For those not familiar with RELs approach, they prefer to take the high-level from your amplifier's speaker outputs via a Speakon cable/connector and run your main speakers' full range.
Even better, thanks to RELs gorgeous, yet highly functional remote, you can adjust everything from your listening chair, which really helps the setup process. Be sure to move that little "lock" button to the lock position when finished, so prying hands will not undo your hard work. If you're new to the top REL subs, it's also worth mentioning, (especially if you have more than one) make use of the LED readout in the upper right corner and take note of all your settings. This will always make going back to your starting point much easier, should you explore different settings at a later date.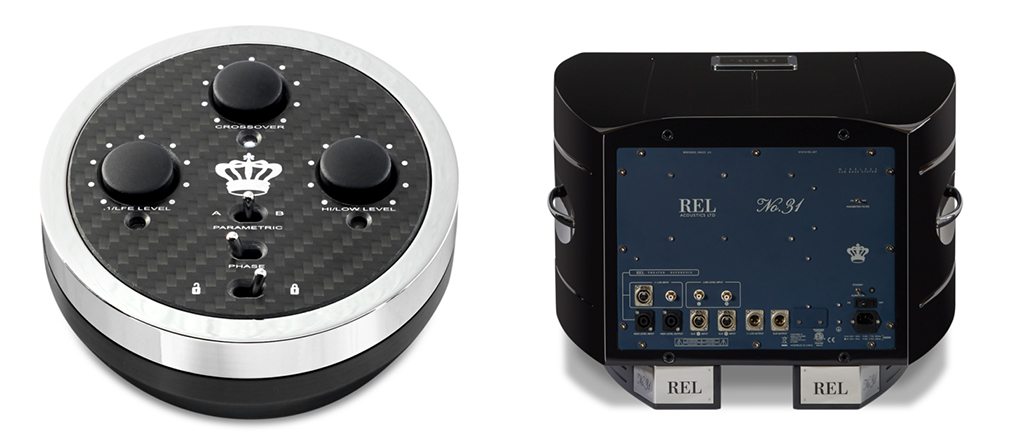 This has a couple of advantages. They claim it's much easier to integrate with your main speakers – and I agree. I've set up at least 40 or 50 subs from REL and several others over the last 20 years here, and this still is the easiest way to blend sub and main seamlessly. Are you turning the sub up, down, and sideways from one album to the next? You've got the setup wrong, and I'm only saying this as someone from the other side of that same canoe.
Second, by using the output of your amplifier instead of the preamplifier, the low-frequency flavor of your system stays precisely the same. I've tried a few RELs via the preamplifier inputs to prove this point, and it's still pretty good. However, it's not as good (in every way) as it is when going speaker out. The No. 31 is faster, tighter, and more extended when connected via speaker outs. This also has the benefit of not needing another pair of incredibly long and expensive interconnects.
More listening
Because this isn't my first rodeo with REL, They are up and going pretty quickly. As the REL mothership in the US is just 600 miles down the I-5 freeway, Mr. Hunter is kind enough to fly in for the day and double-check my work. With some careful fine-tuning on his part, the delta with REL in to REL out is even greater than before, and we run down a handful of familiar tracks we both know well when setting speakers up. (Yeah, that means the horse song.)
Like the No. 25s before, the No. 31s prove a major upset to office productivity. The improvement of our reference Acora SRC-1s is tremendous. These fabulous speakers now go bigger, louder, and deeper. While Ella Fitzgerald is the usual "go-to" for music with relatively little low-frequency content, this time, it's a Supremes superset. And again, even with relatively sparse LF information, the soundstage swells in size dramatically. Diana Ross' silky voice has more body than ever before. It's pretty dreamy, and when the RELs are unplugged, the soundstage collapses.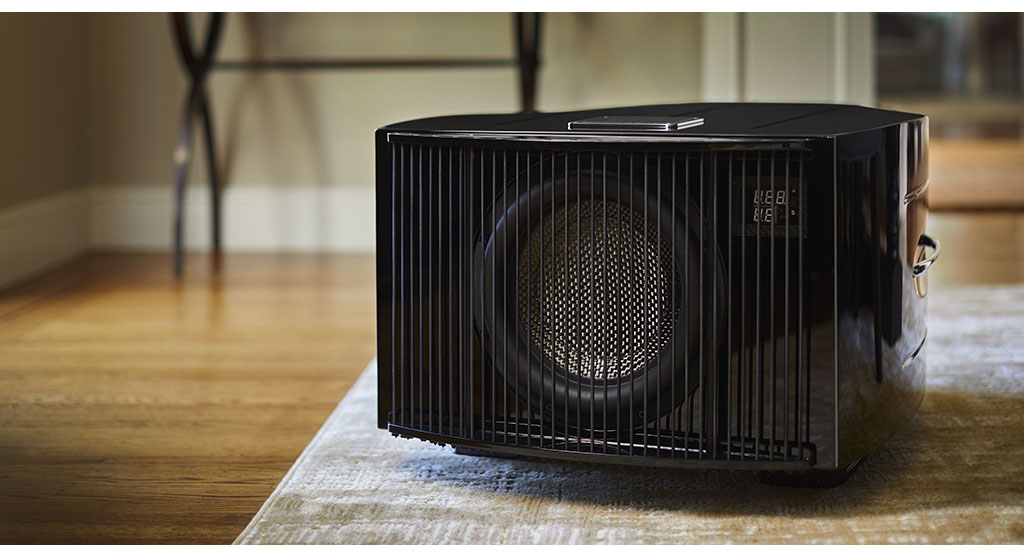 For those unfamiliar with the Acoras, they are fast, offering near electrostatic-like transients. Like the other top RELs we've tried, the No. 31s can easily keep up with your favorite ESL or planar speaker.
Pumping the bass way up, the jumpy, funky bass line in the Average White Band's "Cut The Cake" pushes my chest cavity in as the volume control goes up. Hunter was headed home at 5 p.m, but I was up with a long list of bass-heavy tracks from RUN-D.M.C., The System, K.C. & The Sunshine Band, and some Prince until about 2 a.m. In the world of stuff, there are a few things I never get tired of, Porsche manual transmissions, the gentle click of a Leica rangefinder camera, and the way a REL subwoofer improves a system. It's never less than extraordinary. 
The following day was reserved for more heavy rock and jazz. Jaco Pastorius, Stanley Clarke, and Charlie Hayden all sound more similar than different on a lesser sub, but with the No.31, you can easily hear the distinct sound their instruments and playing styles make. Rather than bore you with a long playlist of tracks, the REL No. 31 excels at its function. Even when playing arena rock at brain damage levels, the RELs never run out of excursion.
At $7,500 each, these are not inexpensive subwoofers. However, if you've invested $30k to crazy money in a pair of main speakers, will you bring up the bottom with an inexpensive pair of subs? Whether you choose one, two, or six – you will be impressed by the added dimension the REL No.31s can deliver to your system.

And, we'd like to mention that the No. 31 was awarded one of our three Masterpiece awards at the end of 2022.



The REL No. 31 Subwoofer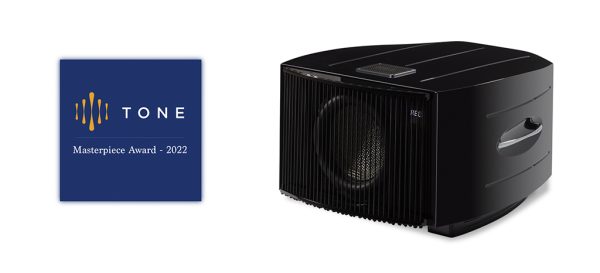 $7,500 each

Please click here for full specifications

rel.net



Peripherals


Analog Source REGA P10/Apheta 3

Digital Source dCS Vivaldi ONE, Aqua Audio LaDiva/Formula xHD

Preamplifier Pass Labs XS Pre

Phonostage Pass Labs XP-27 Phono, Backert Labs Phono, Nagra Classic

Power Amplifiers Prima Luna EVO 400 monos, PS Audio BHK 600 Monos

Cable Cardas Clear, Tellurium Q Black Diamond