The Vitus Audio RI-101 Integrated Amplifier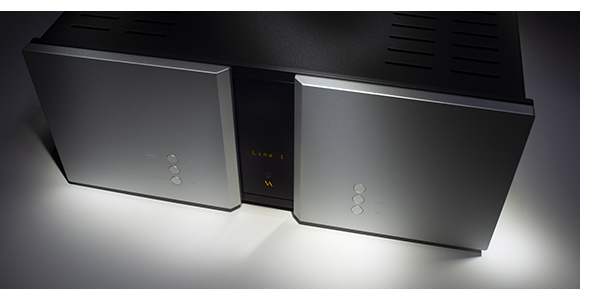 Vitus Audio is well known around the world for fantastic sound and multiple box amplification chains that weight hundreds of pounds. Even their two-box reference phono stage weighs more than most power amplifiers!
Underneath the massive metalwork lurks enormous power supplies and electronics that are more than overbuilt for the task at hand. Many people that have full Vitus installations have spent well into the six-figure range to get this performance, and if you peruse social media and various hifi forums, you will see Vitus in a number of the world's finest hifi dens.
However, if you are someone wanting to put together an incredible, yet not crazy money system, the Vitus RI-101 should be at the top of your list, it's certainly at the top of mine. $15,600 gets you the RI-101 amplifier alone, delivering 300 watts per channel into an 8 – ohm load, which should be more than enough for nearly any speakers you have at your disposal. (yes, it even drove my Magnepans with ease)
From a rack level view, the RI-101 looks exactly like the top Vitus components, But instead of a CNC milled case, the case is standard, albeit heavy duty metal, powder coated black. At this price, it wouldn't have made sense to go the full heavy metal route and I applaud Mr. Vitus for putting those dollars in the circuitry rather than the casework. With three balanced XLR inputs, two RCA inputs and a pair of balanced outputs (the preamplifier section is fully balanced), there is more than enough flexibility for future expansion. The binding posts on the rear panel are extremely robust and will work well with any audiophile speaker cables you have on hand. All of the connectors are first rate.
Weighing in at just under 85 pounds, the RI-101 is hardly a lightweight. Under the cover a massive power supply lurks, with all the attention to detail that is in Vitus' top range. Even the volume control is from one of the top models. Again, keeping every bit of investment in the box, Vitus supplies an Apple remote to control volume.
An excellent trend
Add Vitus to the list of manufacturers that have put their resources into a premium integrated amplifier, and put them at the top. My review sample had been played for a bit before arriving, so it sounded great right out of the box, and full song by the next day.
The GamuT Zodiacs were in my living room system, making for a perfect combination. Our sample arrived fully equipped, with the on board DAC/Streamer module, which adds about $5,000 to the price. Closing in on the year 2020, why would you buy a DAC that doesn't stream? The RI-101 is Roon ready, so you don't have to waste time trying to make everything in your music collection interface with yet another app. Five minutes after unboxing the RI-101, it's up and rocking. Roon found it instantly and I was playing music.
Unless you are completely anti-digital, or have a fantastic outboard DAC that is worthy of the RI-101, go for broke and get the DAC/Streamer built in. Considering what power cords and interconnect cables cost these days, and how much less shelf space you'll need, the RI-101 with DAC/Streamer is an incredible bargain.
The DAC module features Ethernet, Coax, AES/EBU and USB ports, so any device you might have is covered. Much like the other DACs we've heard from dCS, Simaudio and a few others, streaming directly from the web or your NAS offers up the best sound, with the USB a very close second. The USB port can accept DSD files, and considering the DAC/Streamer is a module, you can count on Vitus to provide a hardware update should it be necessary.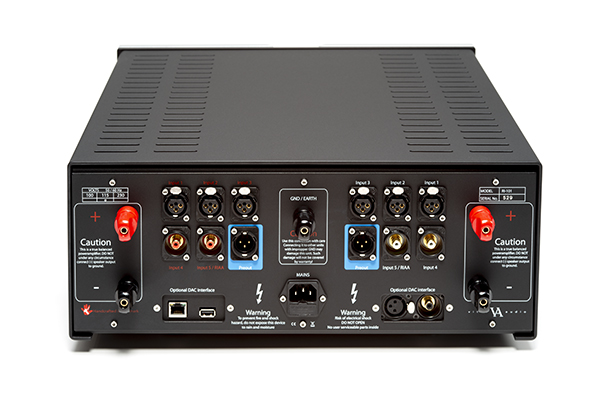 Digital options
As most of my listening was a combination of 16/44 files from NAS and ROON/Tidal/Qobuz, the RI-101 proves flawless. Considering just how little music is available only in the MQA format, I don't consider this a deal breaker. Moving on to a vintage SONY CD player and a current dCS Rossini CD player, both used as transports reveal that this is a fantastic combination for anyone wanting to still play shiny discs.
Auditioning the dCS via the XLR and Coax inputs with Nordost Heimall digital cables, it was tough to hear a clearcut difference between the two inputs, though we all felt the XLR input was just a touch more revealing. You'll have to argue amongst yourselves on this, but suffice to say this aspect of the internal DAC is excellent. Should you be an occasional silver disc listener, Rega's new Apollo player at $995 makes for an outstanding (and very compact) redbook transport that we really enjoyed.
Putting the internal DAC in context with stand-alone offerings from other manufacturers in the $5,000 – $10,000 range, this is the way to go. The combination of functionality and sound quality can't be beat. Vitus approach to digital, combining the top ESS DAC chips with meticulous execution on all levels is fantastic.
The level of refinement on the digital side will easily win you over on multiple levels. First the amount of low level resolution present again rivals much more expensive units. Whether listening to Michael Hedges plucky acoustic guitars, or Shostakovich's violin Concerto no. 1, the speed, tone and texture that this DAC brings to the table is incredible.
Switching the program to more contemporary faire is equally enjoyable. Tracking through Prince's classic, 1999, layer upon layer is revealed, with a sound field that is both wide and deep. What else could you ask for from digital?
Because the low-level signals of a phono stage are so delicate, Vitus wisely chose to leave the phono section as something you can add in a separate chassis. The level of sonic excellence this amplifier delivers is up to any task, so you could easily spend the cost of the amplifier again on a phonostage.
In the end, the sound
Vitus has packed so much musicality into this single box, you might be tempted to stop your Vitus journey right here. The toughest part of the journey with this amplifier is that it is their entry level product. Should you go further up the line you will, of course, get more power, bigger dynamic swing, and even more resolution and delicacy, but this is the perfect introduction to the brand.
The top Vitus amplifiers are all class-A, so they take on a slightly warmer, more full bodied sound, but the class-AB RI 101 captures much of the flagship amplifiers' character. Vitus calls this design a "high bias AB amp," so the first 12 watts per channel are in full Class -A mode. At normal listening levels with moderately sensitive speakers, you'll probably be listening in Class A on all but the most broad musical peaks. Just like the bigger siblings, the RI-101 is incredibly quiet, with well defined, powerful bass and a grain free high end to match. Vitus is one of the few solid state amplifier manufacturers that will not have you wishing for vacuum tubes.
Every speaker that we made part of the Vitus system was handled perfectly. Thanks to the amount of energy available with it's well designed power supply, a few speakers that are somewhat power hungry, like the Raidho D1.1 felt almost as if we'd installed a subwoofer when driven by this amplifier. The mighty Focal Stella Utopia EMs with their beryllium tweeters can go horribly wrong when driven by an amplifier that is even the least bit brittle in it's delivery. The match was perfection, as it was with the Focal Sopra no.3 and Kanta no.3. Honestly, there was no speaker that didn't work well with this amplifier – a true sign of excellent design.
For anyone wanting a world class system without a rack full of gear, the Vitus Audio RI-101 is an excellent choice, no matter what speakers you currently own.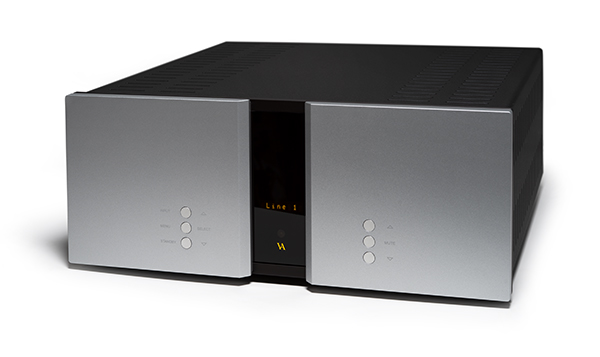 The Vitus Audio RI-101 Integrated Amplifier
MSRP: $15,600
DAC/streamer module:  $5,000 additional
www.vitusaudio.com (factory)
www.highendbyoz.com (NA distributor)

Peripherals
Analog source Artisan Fidelity Garrard 301 w/Koetsu Jade Platinum
Phono Pre Boulder 508
Digital source Rega Apollo(as transport), ROON via network
Speakers Focal Stella Utopia EM, Raidho D1.1, GamuT Zodiac
---