The Simaudio MOON 850P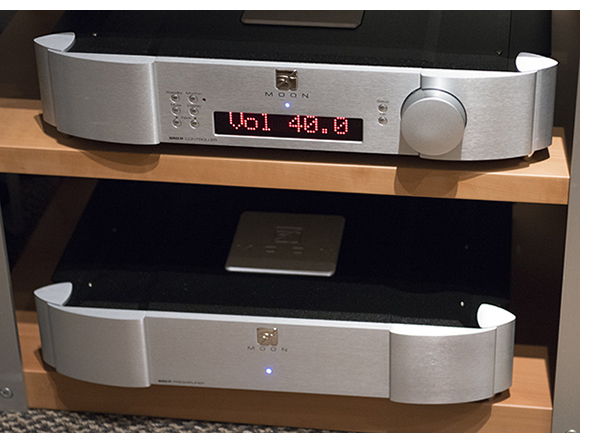 In issue #53, we reviewed the Simaudio Moon 880M monoblocks, that produce a staggering 800 watts per channel, with the delicacy and control of a small amplifier.
To make a long story short, the pair makes one of the best high power amplifiers we've ever heard at any price. To make a long story long, download #53 and read our review….
The matching flagship, MOON 850P preamplifier is equally stunning.  It's two chassis design maximizes power supply design and minimizes noise, be it electrical or vibrational. It goes without question that the 850P and the 880Ms make quite a statement.
Stay tuned for issue #55, where we will have a full report.  But they are good. Oh, so very good.