How does he do it?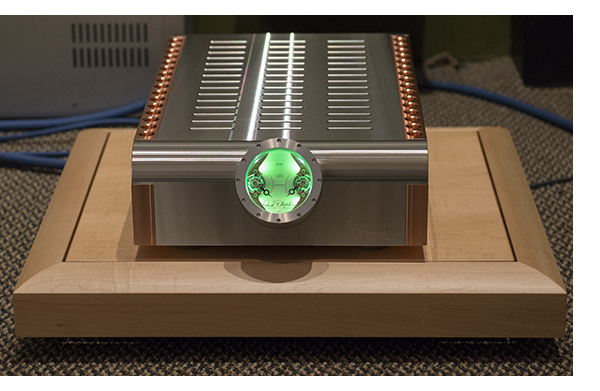 After listening to the D'Agostino Momentum stereo amplifier for a couple of weeks, with a variety of systems, I am convinced that this thing really does have some pixie dust of something from Area 51 under the hood.
It sounds like a class A amp, but it isn't – it only uses 3 watts of power in standby mode!
Even connected to my Sonus faber Guarneri Evolution speakers, with a sensitivity of 86db, it's tough to get those power meters (that look like a vintage watch dial) to budge much.  Even cranking Slayer doesn't seem to make them move much.  Maybe that green light from inside is from Kryptonite.
I'm glad I'm not Superman.
But this amplifier is something special.  Watch for our review, on the horizon.