Tubey goodness from ALO Audio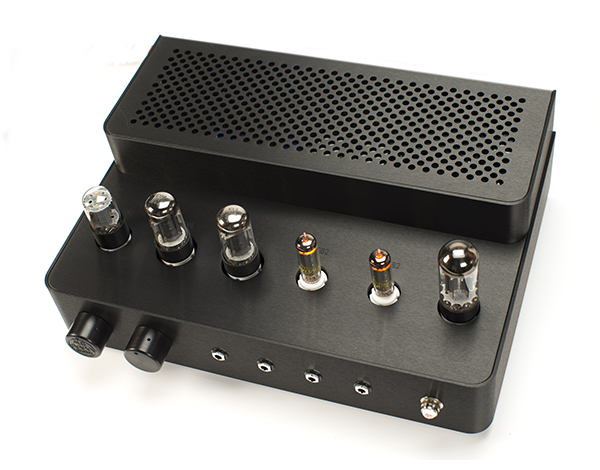 Stop the presses.
In progress for some time, ALO Audio has just released their new headphone amplifier and will be showing it at THE Show in Newport Beach this weekend.   So if you are a headphone enthusiast, this is the one thing you should not miss while attending the show.  Hitting the block at "just under $5,000," their masterpiece can drive four pairs of headphones at once, AND it drives the torturous HiFi Man HE-6 with ease…
This all tube design features 0B2 voltage regulators and a pair of 6V6GT output tubes, driven in single-ended, class A mode, with a power supply and output transformers worthy of a 20wpc power amp.  Can you say headroom and dynamics?
And, for hardcore headphone lovers that love to spin vinyl, there is a phono stage module on the way shortly, which we will also report on.
And this is fresh out of the box!  The ALO team tells me it takes 200 hours to reach full bloom, so it's going to be running 24/7 until I get home from the show, then I will report back.
www.aloaudio.com