The Boulder 866 Integrated Amplifier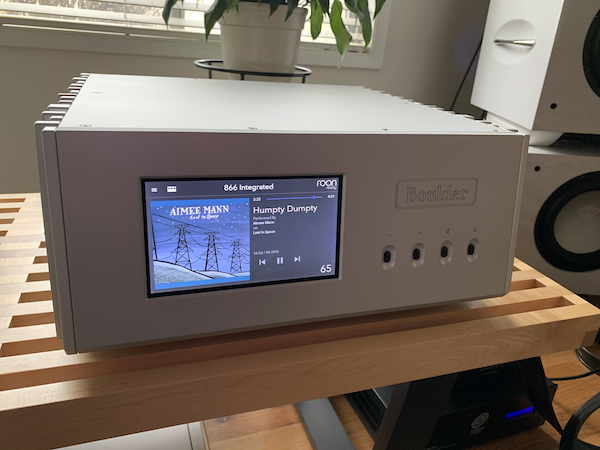 Back when we were still going to hifi shows, you might have caught the introduction of Boulder's 866 at 2019's Rocky Mountain Audio Fest.
I can't even recall if they had a functioning sample yet, but Boulder's Steve Huntley was showing it off and answering questions.
There are two versions of the 866, the analog model ($12,250) which features three balanced inputs, and the digital model ($14,450) with an onboard DAC/Streamer. The digital model is here and it is a lovely one (potentially two) box solution for anyone wanting an incredibly high performance digital/streaming based system. With 200 watts per channel into 8 ohms (400 into 4 ohms and 700 into 2 ohms) there are no speaker limitations.
The 866 is every ounce a Boulder. With boundless dynamic range and neutral tonal presentation, you can fine tune the sound to your liking.
Should you choose to control your Boulder 866 via ROON, the amplifier's analog volume control (albeit digitally controlled) is all you need. Part of the way Boulder keeps the cost down on this one is by controlling it via an app.
Simple, beautiful, powerful.
We'll have a full report soon, but this one is excellent straight out of the box.