New Premium Amp and Disc Player from Yamaha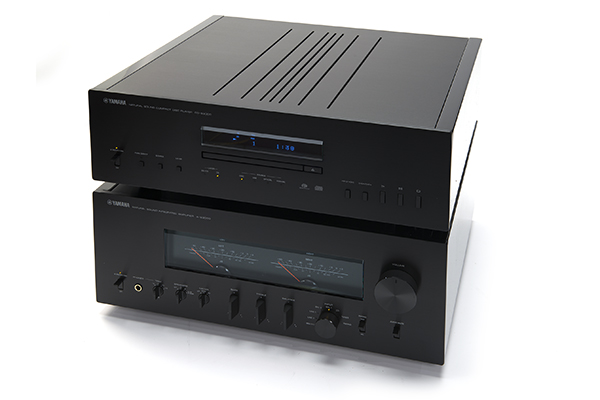 It's exciting to see Yamaha get back to their high performance roots with the new AS-3000 integrated amplifier and matching CD-S3000 disc player, which also offers SACD playback and USB DAC functionality.
These beauties combine style cues from the 70's (square buttons, big power meters, etc) with 21st century build quality to produce a pair that offer flagship performance.
We've just started our listening tests, but are initially very impressed.  The AS-3000 has an MSRP of $7,995 and the CD-S3000, $6,995.  The amplifier produces 100 watts per channel and has switchable tone controls, along with a MM/MC phono stage.
Stay tuned!