REVIEW: The CAP
An Analog Must Have
By Jeff Dorgay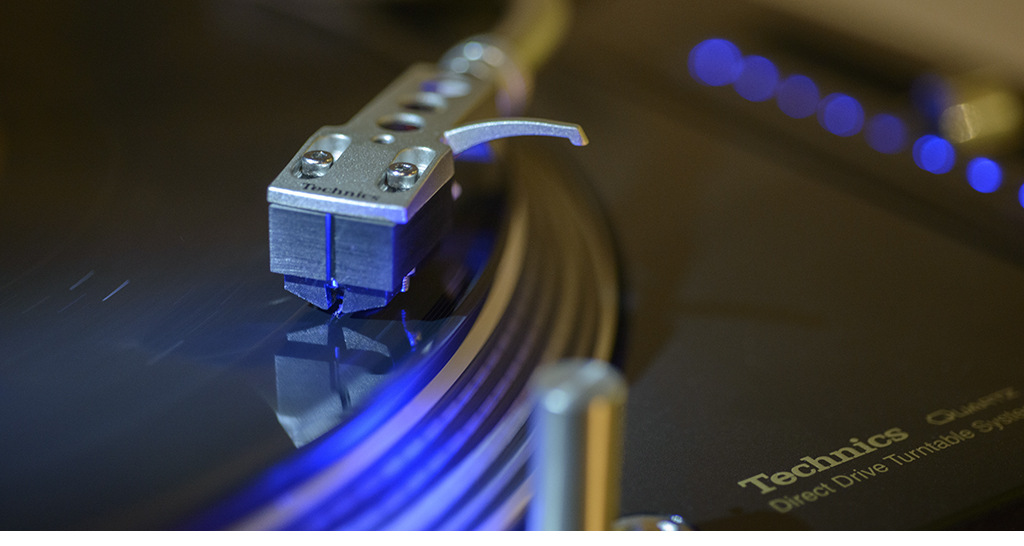 Listening to Jon Astley's "Jane's Getting Serious" (from his Everyone Likes the Pilot album) the Denon 103 fitted to a bone stock, vintage Technics SL-1200 sounds much better than this combination ever has. More body, more bass, more everything. And it only took about 15 minutes to make a major change.
If you're a fan of the Denon 103 or 103r cartridges, you probably know that it's one of the best performers out there for reasonable money in MC cartridge land – conditionally. This super lightweight, somewhat low-compliance cartridge needs a moderate to high mass arm to deliver everything it's capable of. Particularly in the low frequencies. Put a 103 in a low mass arm and it just sounds thin, no matter where you load it. The cheap plastic body isn't helping anything either. Zu Audio and a few others have re-potted the 103s in a precision aluminum body, but they are expensive and not always available.
A few years ago, a very nice man at the Rocky Mountain Audio Fest asked me "what would be a great way to tweak his system" for 100 bucks. I told him to buy a decent bottle of whiskey and enjoy what he had. I wasn't trying to be a jerk. There really aren't many things that will move the needle (pun intended) for 100 dollars these days. After spending some time with The Cap from denonaluminumbody.com, I stand corrected in a major way.
This cap is so perfectly made that your 103 fits with zero play. Actually, insert it with extra care, as the last ¼ inch is really snug – you don't want to accidentally trash the stylus. Once the cap and your cartridge have merged to form one object, you merely need to remount it to your tonearm, or headshell. The Cap adds 3.5 grams to the 8.5 gram weight of a 103, so it should still work with most tonearms and their standard counterweight. The SL-1200 mk.5's weight was all the way back, at the end of its travel, so I will probably investigate a few better options and report back.
But for now the improvement this $70 item makes to a modest analog front end is stunning. The Denon 103/103r is an outstanding performer to begin with, but the cap gives it the extra weight, refinement, and smoothness it needs to sound like a much more expensive cartridge. The Cap adds 1.3mm of thickness to the height of the cartridge body, but because the 103 has a 16.5 micron round stylus tip, (spherical) you shouldn't have to diddle with resetting VTA. This also makes this cartridge with the additional mass of the cap a great fit on a Rega tonearm.
Starting with the Technics table, played through the Pro-Ject Ultra 500 phonostage, the results are very clear, however taking things further, buy swapping out the Pro-Ject phono for the incredible Chord Huei (review to follow very soon) made it even easier to tell the differences between the barefoot 103 and the other one inserted in the cap. I only had one Denon 103r cartridge, so this made for a bit more work, however with a pair of standard issue 103s, and identical Technics headshells, it was simple to swap back and forth without losing much to audiophile memory loss.
Perhaps the biggest difference came from playing the capped version through my reference Pass XS Phono. You might think that the average person yielding a phonostage like this wouldn't consider a $250 Denon as a daily driver, but as VPI's Harry Weisfeld taught me long ago a good turntable with a modest, but high performance cartridge makes a great daily driver.
Enter Avid HiFi's Ingenium turntable, with aluminum platter upgrade. Fortunately, I just happened to have the two Denon cartridges on hand, I had a pair of SME 309 tonearms. This made the back to back comparisons even easier than swapping headshells on the Technics. However, this just confirmed what was initially heard.
Not wanting to bore you with endless track after track analysis, suffice to say, that the lower end tightens up substantially, and has more definition as well. This is the biggest contribution the Cap makes. It is very reminiscent of what we've heard from re-potted Denons. The high frequencies are slightly smoother, and maybe I was psyching myself out, but the image width and depth also felt larger. I've heard many an audio enthusiast get this excited over a cable or isolation device. Out of the park awesome for $70.
Whether you're climbing the analog mountain, and looking for a cartridge upgrade, perhaps a second cartridge on a big bucks table, to save wear on your mega cartridge, the "capped" Denon 103 is an outstanding choice indeed.
This would usually be the time we tell you the Cap has one an Exceptional Value award. It is one of the best values we've encountered in an accessory, and I can't think of anything that will help your system to reveal more music for anywhere close to this price. But the Cap deserves more. Consider it the recipient of our first JFB award. (Just F***ing Buy it) You'll be glad you did.