REVIEW: The LSA T-1 Turntable
Ten Minutes From Box to Fun!
By Jeff Dorgay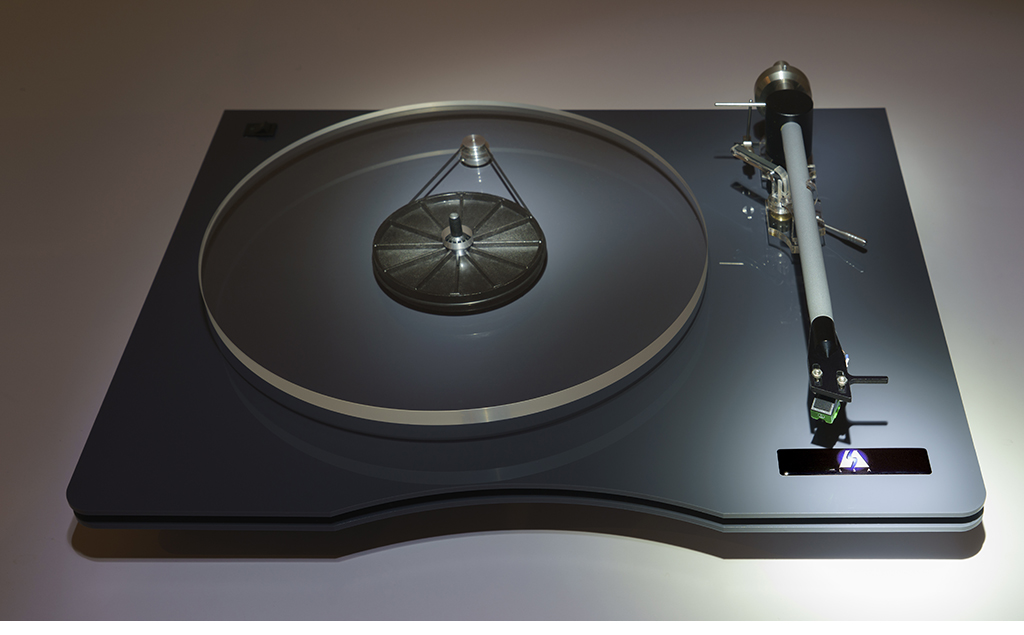 If you're a beginning vinyl enthusiast, there are a lot of great turntables to choose from in the $500-$1,000 range. There really aren't any bad choices, especially if you're sticking with the majors. At times, it feels like too much information, with so many reviews clamoring to satisfy your ADD. "no this one is the best." You know what I'm talking about.
So, how about making it all about you?
Even if you're not new to the turntable game, setting a turntable up is not always the most fun you can have with your clothes on, is it? Be honest. You want to have fun, and start playing records. Now.
Enter LSA. We've reviewed a couple of their other turntables, and they always offer great table/cartridge bundles, and throw the necessary tools in the box. Stylus force gauge, record weight and the cartridge is already mounted. The LSA T-1 you see here comes with a $200 Sumiko Olympia MM cartridge pre-mounted. All you need to do is hook up the drive belt, set the platter on the sub platter, and set the tracking force. You've got this. You're only ten minutes from fun. What's all this fun going to cost you? $699 shipped in the continental US. These days a single meals worth of Memphis BBQ will set you back $150 and you're only renting that.
Cartridges and such
We managed to rustle the first review here in North America (and this table is getting rave reviews overseas) but it arrived with an Audio Technica cartridge mounted. No need to send emails telling us we have the wrong cartridge on the table. Fortunately, A Sumiko Olympia just happened to be sitting on the shelf, so a quick swap and alignment got us back in business. Yours will come with the Sumiko already mounted. We've reviewed this cartridge family already and they are fantastic. Choosing the Sumiko is also forward thinking on LSA's part, because the $200 Olympia, $300 Moonstone and $600 Amethyst cartridges all use the same body – the stylus assembly provides the increased performance.
After you've had your T-1 for a while and you want a little more performance, bam. Just plug in a better stylus assembly. You won't even have to adjust the tonearm again. 30 seconds to more fun. Pulling the stylus out of our Amethyst and taking it for a brief test drive, this is a decent upgrade, the table is certainly resolving enough to handle it. Those not wanting to get fiddly with cartridge setup, but craving more sonic information down the road will appreciate this forward thinking.
Resuming playback
Once you've unboxed and set your T-1 up, the rest is a breeze. The Moving Magnet (MM) cartridge will work with any standard amplifier or receiver that has a phono input. If not, you may need to purchase one to accommodate the turntable. Staying in the budget ethos of this table, nearly all of the serious listening was done with the Rega Brio integrated amplifier $899), which is small and possesses a great MM phono stage built in. If you just read our review of the Audio GE Teddy speakers ($1,900/pair, and also available from Underwood HiFi) you know how smitten we were with those. If not, and you feel so inclined, please click here. The T-1 was also used with an older Naim Uniti featuring onboard MM, and a few vintage receivers as well. This is a very user friendly table indeed.
In the context of a reasonably priced, yet high performance system, this table not only delivers a lot of sonic pleasure, it's a great table to look at. The understated design should go well in any décor scheme. In an effort to keep manufacturing costs down, LSA provides a Z-shaped dust cover that merely sits on the platter, going over it and the tonearm. This will keep prying cats away, but if you are in the absence of cats, you probably won't use it much. And, it's the only table in its class with a unipivot tonearm.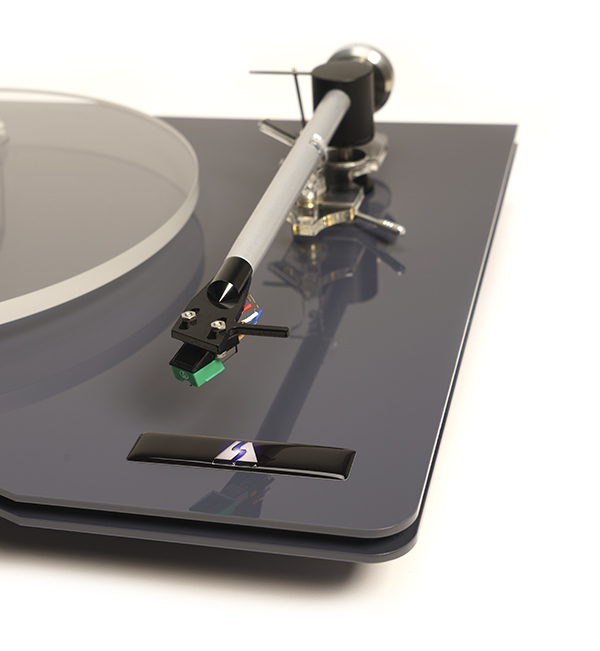 The Sound
The Sumiko cartridge is an excellent mate for the LSA tonearm, and this combination does a great job tracking fairly gnarly records with ease. Trying a number of known offenders with a high degree of inner groove distortion like Joni Mitchell's Don Juan's Restless Daughter, and a few others, reveals the factory setup to be excellent.
Sumiko gives a tracking range of 1.8 – 2.2 grams and found the best balance of trackability and sound to be at 2.1 grams with the supplied scale. Our Clearaudio Weight Watcher digital scale was within .01g of this measurement, so we'll call it good with the supplied scale.
This table has a lively sound, somewhere in-between what you can expect from similarly priced Rega or Pro-Ject tables, and when you line them up, it's easy to spot a lot of crossover in the basic engineering. The T-1 offers solid bass fundamentals, and thanks to the mating between cartridge and arm is able to create a big soundfield between your speakers. This table is right at the point where (if your records are nice and clean) you can start to hear a difference between analog and digital.
The Sumiko cartridge delivers great dynamic swing, so regardless of your musical taste, it can handle piano and violin with the same ease as the most demanding drum solos. There's a coherence going on that makes you want to keep listening to records with the T-1, and that's what the analog magic is all about. And should you feel like doing that stylus upgrade at some point, it really takes the T-1 to another level.
Used within the context of components offering a similar level of performance and value, the T-1 is very satisfying indeed. What makes the T-1 really stand out from similarly priced competitors is its top of class sonic ability combined with major user friendliness. It doesn't get much better than box to fun in under ten minutes. These days, we can all use a little more of that.
Editors note (for the pedantic…): In an effort to get the first North American review done of the T-1, it arrived with the green Audio Technica cartridge you see in the photos. Photos were shot here the minute it arrived, and then we found out about the cartridge change. But all listening was done with the Sumiko cartridge mentioned in our review.
:)