Naim Mu-so – PREVIEW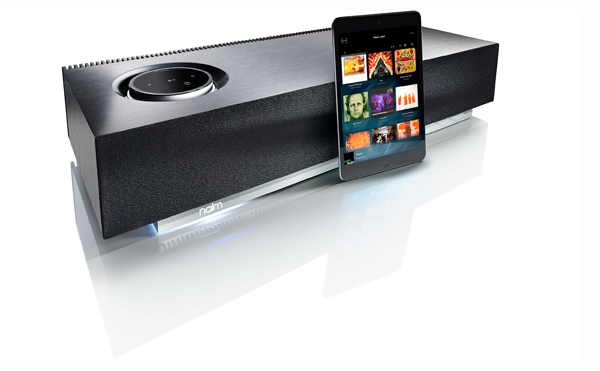 While Naim's Mu-so might fool the unfamiliar that it's a sound bar, it's anything but. Other than kind of looking like a sound bar, albeit a very cool one with a gigantic volume control and moody underlighting, the rectangular shape is where all comparison ends – this is a full blown, mega, desktop audio system.
With 6 bespoke speakers and 450 watts of power on tap, the Mu-so builds on what Naim learned when developing the audio system for the Bentley, in terms of complexity and creating high performance digital audio in a compact space.
Working wired or wirelessly, there is nothing you can't connect to the Mu-so. And while you can control it all via your phone and the Naim app, you really want to walk up and interact with the Mu-so in person. It's main control is the best in the industry. Check out Rob Johnson's full review in Issue #72! – Jeff Dorgay
Naim Mu-so
$1,499