Audio Research GSPRE Preamp and GS150 Amp – PREVIEW
The New Galileo Series Delivers
By Jeff Dorgay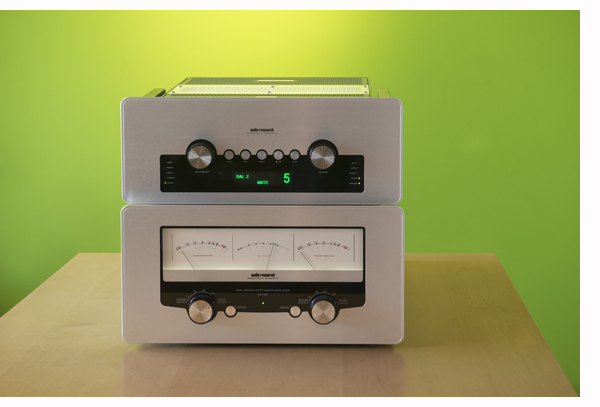 The new Galileo series from Audio Research combines over 40 years of amplification know-how with the proficiency in visual design resulting from ARC being part of the Fine Sounds Group and leveraging the Sonus faber design team. The resulting components push the sonic boundaries that ARC is famous for, wrapped in casework deserving of true aficionados.
These are components that you will want to put front and center; gone are the big, black rack handles of yore. And you have to see the new power output meters (which work double-duty to bias the KT150 output tubes) to believe how cool they look in action. The teams in the U.S. and Italy have come up with an amplifier and preamplifier so close to perfection that the only question now is what will they do for an encore?
Expect a full review of both components shortly, and a long-term evaluation next year, after we've lived with these two awhile. First impressions don't come any better than this.
ARC GSPRE Preamplifier and GS150 Power Amplifier
$15,000 and $20,000, respectively