The ZuAudio Omen Dirty Weekend
You Really Need a Pair
By Eric Neff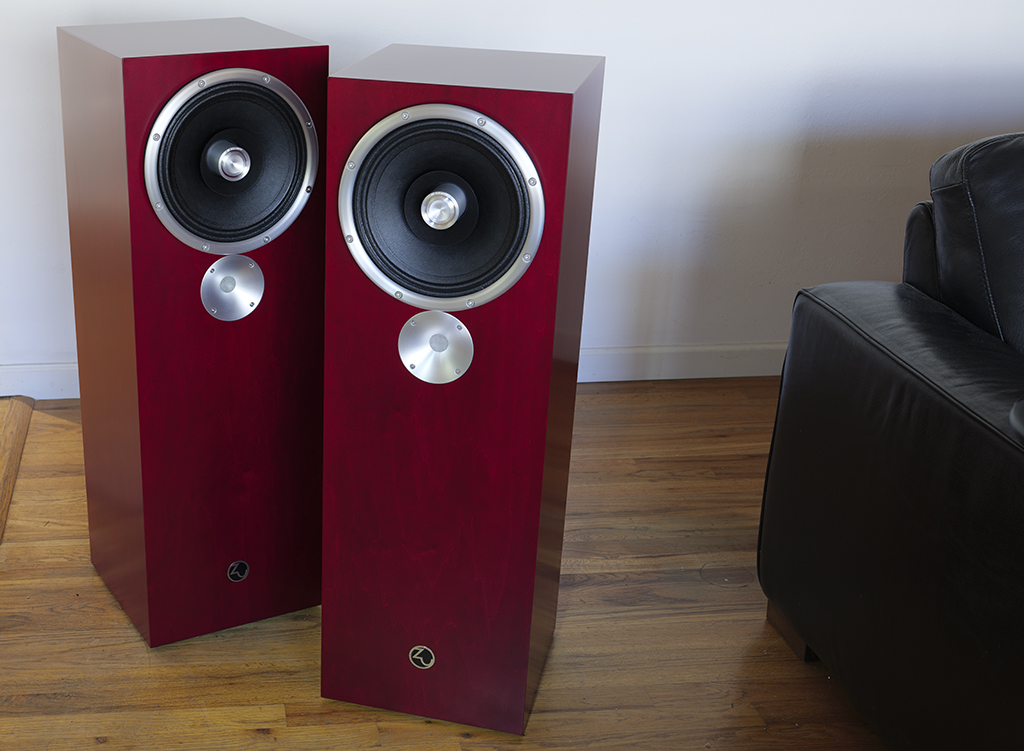 So, it's time to shop for new speakers.
You set up your wish list of characteristics; Something that can sound great at both high and low volumes, Crystal clear high's, solid low end, midrange with excellent clarity and accuracy, something that images like crazy, build quality that can last a lifetime, no sun fade, a speaker that can rock out for any party, a speaker that will let high rez files shine through for critical listening and, oh yes, your budget tops out at around $1,000, maybe a little more. Nice wish list. How close can you get these days to a speaker giving you everything you wished for?
Well, you must be quick on the order button and pay attention four days per year. The speaker is the Zu Audio Omen Dirty Weekend. Available to order only four days a year on the first day of each quarter, they sell out fast. Within a day kind of fast. But as I found out, it was worth the wait.
Get out the checkbook
Zu Audio does not provide review samples for the reviewer to request. Get in line with everyone else and wait. After attending numerous after hours events at various audio shows, I was willing to get in line. My choice of upgraded capacitors and Sangria Maple finish meant the final cost would be closer to $1,700 and a three month wait. Keep in mind the base hickory finish and standard caps will run you about $1,100 USD. The Dirty Weekends get about 600 hours of break in at the factory, so when they arrive, the heavy lifting is done. Unboxing and setup are straightforward – installing the footers is an easy task and necessary to provide breathing room for the downward ported main driver. Don't skip this vital part of setting the Zu's up.
Build quality on the Dirty Weekends is exemplary. This is furniture grade woodworking and finishing. Sean Casey, Zu Audio's Founder, indicates they are built for a lifetime of use. You may need to swap out capacitors after a decade or two, but they are indeed built for the long haul. Amazing craftsmanship for $10k, but remember these start at $1,100/pair. Adding them into the system I hooked them up the Audio Research REF160S and REF6SE amp and preamp that were in for review. Source was the PS Audio DirectStream DAC and Memory Player. Vinyl was courtesy of the VPI Prime Signature with Ortofon Cadenza Bronze MC cartridge and the Moon 610LP Phono-Pre. Speaker Cables were the Silversmith Audio Fidelium's. The DW's are an easy load to drive at 12 Ohms so the Audio Research REF160S at 140 Wpc was way more than necessary to power them. Now you may ask do you need audiophile reference level electronics to pair with these speakers. No, but it was fun to try the combination!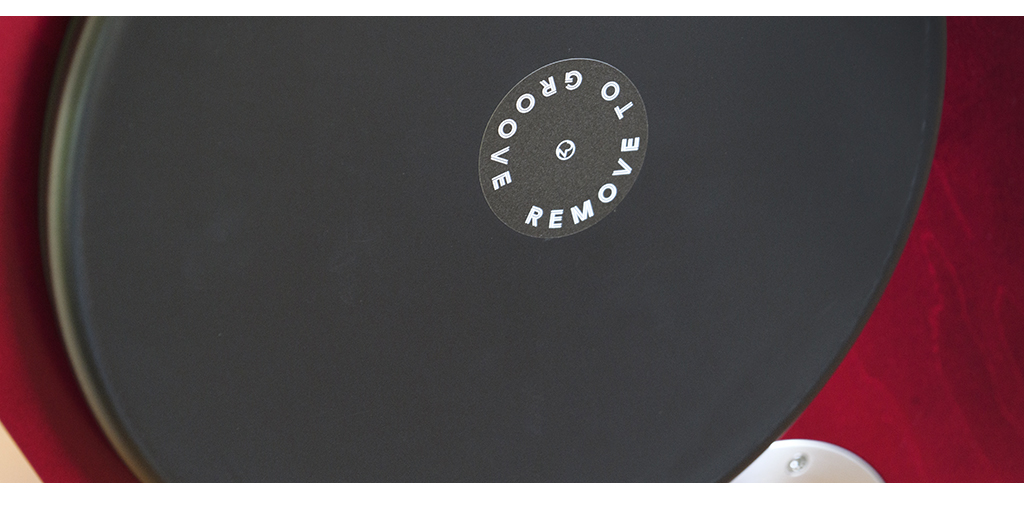 Queueing up Fleetwood Mac's Tango in the Night on vinyl, the first track, "Big Love," the first thing I noticed was how crisp and precise the presentation was. Lindsey Buckingham's finger style guitar work was direct and immediate. Fingers on strings were tight with the pluck of the string being clear with a delicious sense of realism. Mick Fleetwood's drums had the well-defined attack you expect from a live performance. The song displayed excellent imaging and spatial boundary. It was a beautiful experience that presaged good times ahead with the Omen Dirty Weekends.
Moving to a digital source I chose The Talking Heads Stop Making Sense soundtrack and "Life During Wartime." This was a specific choice as I had heard the song at one of the after-show parties as well as having heard the song live at Northrup Auditorium on the University of Minnesota campus in 1982. That was a great concert and while there I expected the balcony to come down as everyone was jumping during that song. The DW's rocked the man-cave as I cranked the song and let the live recording loose. The energy was powerful, and the song soared. The jumping afro polyrhythms filled the room with a dynamic syncopation framing David Byrne's vocal. It was a total blast and revealed the trade secret that Zu Audio brings to your listening room, fun! These speakers are flat out fun. Three cubic feet of party in a box.
So, I was now convinced that the DW's would not embarrass themselves connected to $75k of gear. I had disconnected my Vandersteen Quatro CT's to move the DW's in. I now changed out the reference electronics for something closer to the Zu's price point. I added in a Luxman CL-38uC tube preamp and MQ-88uC class AB tube amplifier that ran 25 Wpc. At $6k USD each these mid-level Luxman pieces are outstanding, and boy did the Zu's like them! Staying in the vein of fun, I went to Roon and called up Oingo Boingo's 1985 song, "Dead Man's Party". If this song does not get you dancing around the room at high volume, I don't know what will.  This song has great guitar and a solid bass line that drives the tune on. It also features a great brass section. I love brass, however, at volume on a stereo they can be harsh and strident with poor quality speakers that are being pushed. The DW's offered up high volume trumpet and trombone with the clear and correct ring of brass. At no point were the instruments distorted or harsh. Peals of tone were strong and clear. It was a great display of sonic execution that I greatly appreciated.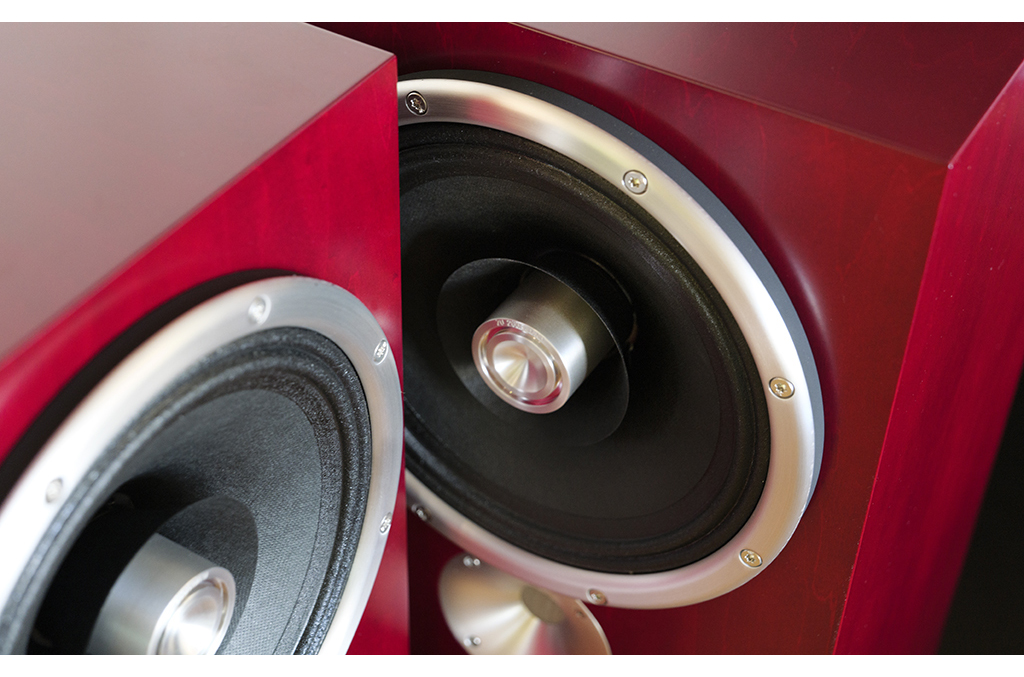 So, what about vocals? I moved on to Dave Matthews and Tim Reynolds Live at Luther College. "Deed is Done" has the boys' guitars working a brilliant tandem while Dave sings. His vocals are clear and immediate as a live album should be. Imaged perfectly not only centered but with a three dimensionality that gave life to the live recording. Guitar strings are plucked and strummed and offered up that live performance feel that separates a studio recording from an event. This is a key point with the Omen Dirty Weekend speakers. If the recording has in it the ability to convey real, the DW's will bring it. When I first heard "it" (That real sound) during some additional break in time, I did a double take. I have never heard a speaker at this price point nail "Real" the way these do.
Female vocals are also superb. An afternoon listening to Dominique Fils-Aime's Nameless album proved the Dirty Weekends were more than up to lower volume and nuance.  Critical listener's will be well served with these astonishing speakers. Everything I tried with them worked. You get the idea from the Zu Audio website, but I spoke to Sean Casey directly about the "entry drug" purpose of the Dirty Weekends. He agreed the hope is after experiencing them you will want to see how far down the Zu Audio rabbit hole you may want to go. Zu Audio will give the buyer a full year full value on trade-in to move up the line. The fact that a company will stand so proudly behind its entry product speaks volumes about what the customer will receive up the line. I encourage anyone in the market for new speakers to take a chance and place an order. At 36" high and 12" square they are easy to place and very forgiving on placement. At 54 lbs they are easy to move and at $1100 they will not break the bank. What is not to like? I recommend getting in line for a pair asap. You will be glad you did.
Additional Listening: Jeff Dorgay
A funny thing happened in the checkout isle. Eric had originally purchased the DWs above, but in the course of his excellent review, decided to make a change in his listening room priorities. We've all done it. Being that his pair already had the upgraded finish and caps, I was more than happy to take them off his hands, and back to Washington, the Zu's flew.
Eric has done a fantastic job describing his experience with the Zu's and I concur. However, don't think you need mega gear to enjoy these. While I'm currently using them with the Line Magnetic 805 amplifier we reviewed here, these speakers are one of the most accessible ways to a great system, period, end of story. Going the complete budget route, four highly accessible amplifiers did a cracking job with these speakers. Adding your favorite turntable, DAC, or streamer will have you styling for under $2,500.
Going the vintage receiver route is my first choice. A Pioneer SX-525, Marantz 2215/2220, or Harmon/Kardon 330 will give you 15 or 20 great watts per channel, and that's all you need to rock with these speakers. Most of these can be picked up for a couple hundred bucks, and re-capped by a pro for a couple hundred bucks more. If you're a DIY kind of audio enthusiast, way less.
Those wanting a vintage tube sound need look no further than a Dynaco SCA-35 integrated. 18 watts per channel of EL84 power and a decent on-board phono stage (not to mention a tape head preamp) also will provide an incredibly rich musical experience. A nice one, even with a full refresh can still be had for under a thousand bucks.
In the 60s a number of Japanese auto executives came to America to see how we built cars. You know the rest of the story. Perhaps some of the big speaker manufacturers should visit Zu. They do it right. The level of excellence that Zu offers at this price (and I realize that they are making precious little on DWs) is unbelievable. Nothing else I've experienced in 40 years of hifi offers up this much music. For many, this is the only speaker you'll ever need. It's beyond cool that Zu makes these available four times a year.
A few months later, I'm still totally flabbergasted with these speakers. Big thanks to Bill Griffin, creator of my favorite existential pinhead for conveying my thoughts perfectly!
www.zuaudio.com