The Sonus faber Minima Amator II
Small, but potent.
By Jeff Dorgay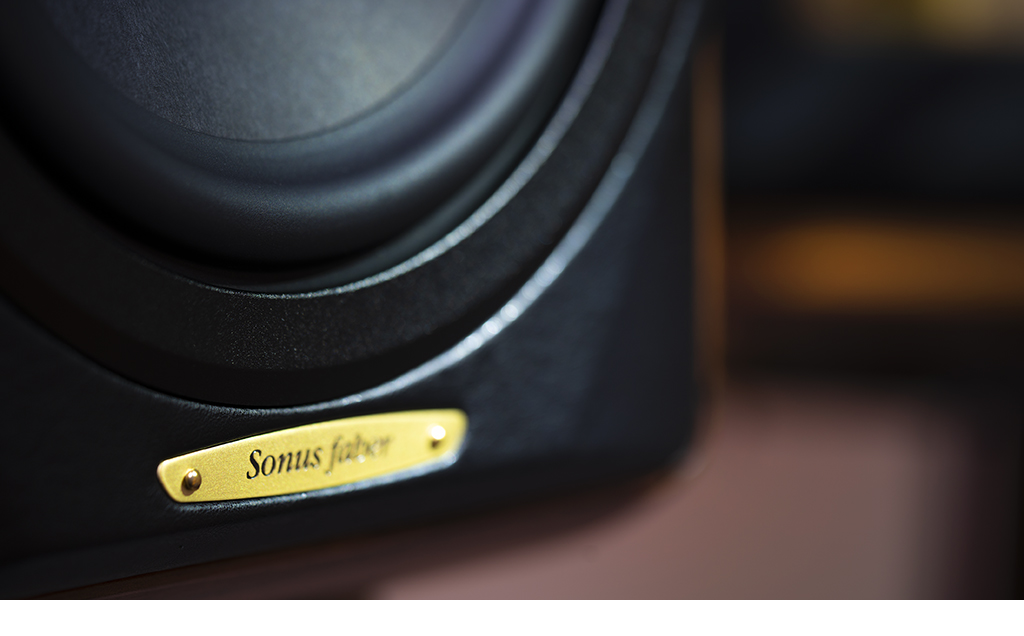 Breathtaking as they are, not everyone has the room (or the disposable cash) for a pair of Sonus faber Aidas in their environment.
However, if you love the sound and craftsmanship of their beautiful cabinets, with their hand affixed leather front panels, consider the new Minima Amator II. Continuing in the tradition of small but powerful two-way monitors, the new Minimas are exquisite, and use a tweeter derived straight from the $130,000/pair Aida. They offer a lush, spacious sound, that brings the flagship speakers to mind instantly.
Don't be scared, but these speakers sound flat, flat, flat, out of the box. There's no bass to speak of and the highs are pretty constricted. Play them fairly loud for a few days, using bass heavy program material and they settle in beautifully. The self titled SBTRKT album does the job here, and after a few days, these speakers show their true voice.
A small speaker with a small woofer can only move so much air, but in our 12 x 18 foot living room, in concert with our reference VAC Sigma i170 vacuum tube integrated amplifier (85 watts per channel) the Minimas make beautiful music, with weight and character to the low end. As with the famous Sonus faber monitors from years past, they nearly defy science, producing such a big powerful sound from a tiny cabinet.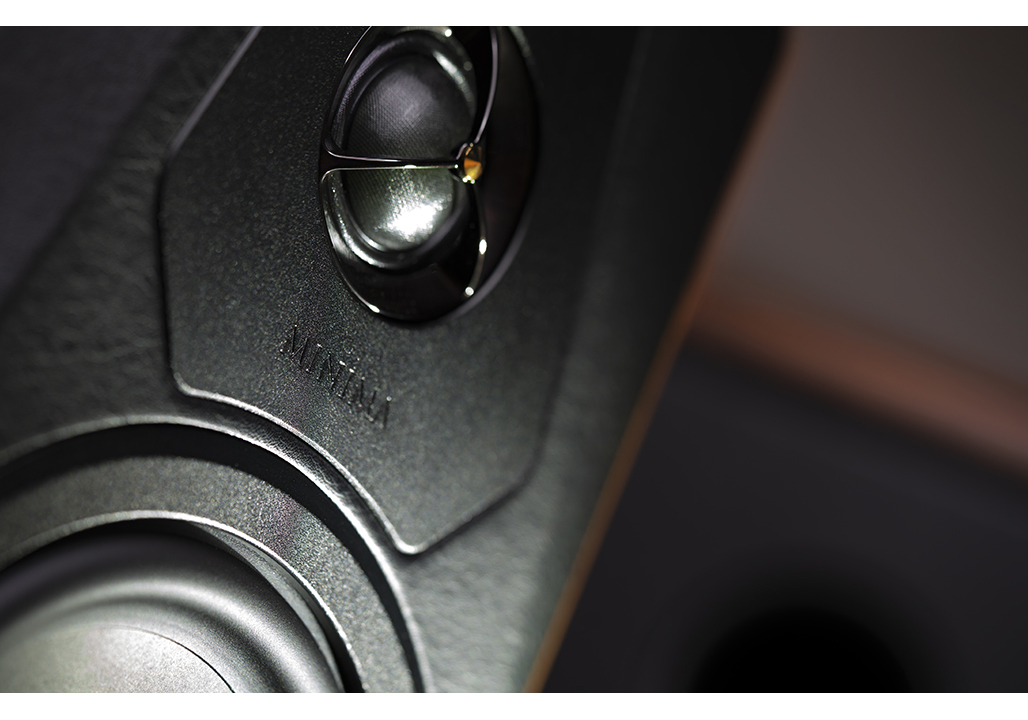 That is part of their magic – the minimal front panel of the Minima, along with that tweeter, creates a sonic perspective that is wide and deep. Their wide dispersion makes for a broad sweet spot that everyone in the room can enjoy. Of course, the best seat is still front and center, but these are easy speakers to set up and participate in.
Much like past small SF speakers, setup is the key. Wimp out on the setup and they will deliver lackluster results. One of the advantages to such a small monitor, is the tight time alignment on the drivers, rake isn't as important as it is on something like the big, floorstanding SF speakers, but optimizing the tweeter height to your listening position is the difference between mediocrity and magic.
If you can find the patience to spend a long afternoon with the Minimas, you will be rewarded with a broad soundfield well beyond what you would expect from a small speaker. The Minimas deliver dynamics right up to the point where they can be pushed no more. Again, small speakers can only move so much air. Take care and make toe in and placement adjustments with increasingly fine increments, and you will reach the point where the speakers disappear completely. That's when you know you have it just right. If you're still hearing even a hint of sound coming from two boxes in the room, you still have work to do. These speakers are deceptively simple – they sound pleasant once broken in, but amazing when optimized.
Kept within their operating range, the level of refinement these speakers offer is out of this world. Tracking through Lee Morgan's Cornbread, acoustic instruments shine, cymbals shimmer with perfection, and the piano is just right. Ditto for tracks with heavily layered vocals – your listening room opens up and engulfs you with musical details. This is the magic of a fantastic pair of monitors.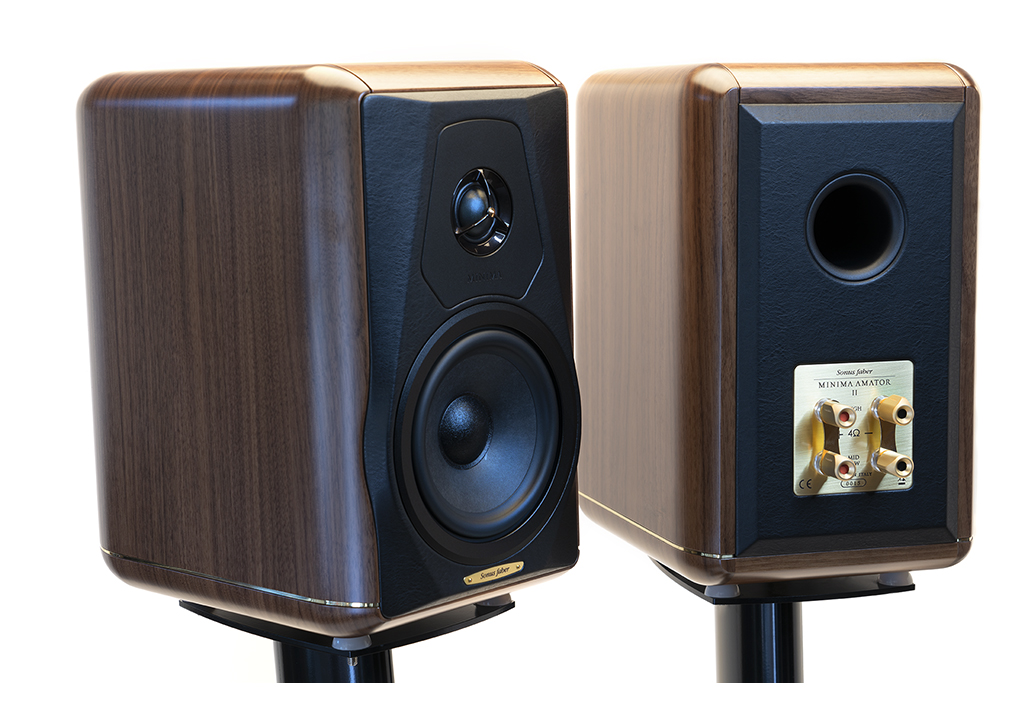 Finally, the sheer aesthetic beauty of these speakers is impossible to ignore. Much as I love em, my reference JBL L100 Classics look like a wood shop project in comparison. Just like my reference Sonus faber Stradivari's, you just want to run the back of your hand across the cabinet and feel the ultimate, luxurious, smoothness of these speakers. The partner acceptance factor of Sonus faber is higher than any other speaker.
What's not to love in a speaker that is beautiful to listen to and beautiful to behold? Should you need to augment the bottom end of the frequency scale, a small subwoofer will take you the rest of the way there, if you need it. We give these our highest recommendation.
MSRP: $4,000/pair