Win Analog – BIG tube power
November 18, 2009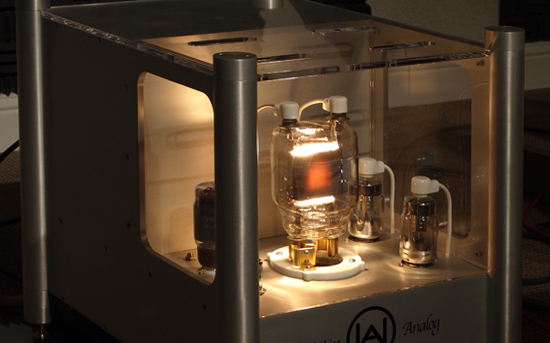 If you love the sound of a great SET but want more than a few watts, so you can really rock, Win Analog is the place to get it.
I saw their new 833 based monoblocks at the Rocky Mountain Audio Fest and almost didn't go in the room fearing that they were $300 thousand a pair, like WAVAC.
The good news is that they are $75 thousand a pair, and while that's not exactly grocery money, it puts these 130 watt per channel SET monoblocks in the reach of the most demanding listeners.
I've spent the day at Win Analog listening today, and came away highly impressed. These beautiful amplfiers deliver the goods!
For more information, go to their website: