Red Wine Audio's Black Lightening Redefines Quiet
November 25, 2009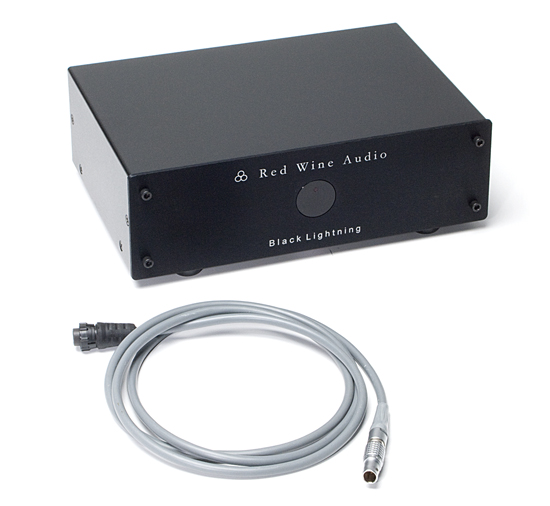 I just got my hands on one of Vinnie Rossi's new Black Lightning power supplies and it's fantastic.
Based on the same SLA battery technology he uses in all of his other products, this is now available as an external power supply that can be used with just about anything that relies on an external, switching mode power supply. Wall warts are very dirty and give off a lot of RFI as well as dumping noise back into the power line for your gear to pick up and ultimately cloud the presentation of your system.
We've got a full review in the works, but the short version is buy one of these. I'm using the review sample with my Nagra VPS phono stage and the result is stunning. The RWA supply redefines "black backgrounds."
I'll keep you posted, but this one's a winner.