Julian Lennon's New EP
December 8, 2009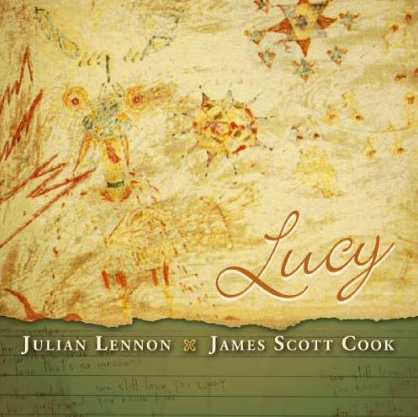 Julian Lennon and James Scott Cook are releasing a four song EP on December 15 entitled Lucy to honor Cook's grandmother, Lucy Cook who has lived with lupus for years and Lucy Vodden, a childhood friend of Julian Lennon's. They will donate a percentage of the EP's proceeds to the Lupus Foundation of America. The EP will be on sale at major retailers and the Apple iTunes store.
Vodden recently passed away at 46 after a lifelong battle with lupus and Beatle fans may remember her as the woman who was the subject of a drawing that inspired his father John Lennon to write "Lucy in the Sky With Diamonds."
We'll be chatting with Lennon on Thursday to get some more information and will have a review of the EP in the Dec 23 issue of TONEAudio in the music section.