Tools and Stuff
September 13, 2008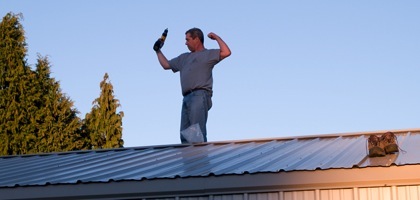 What the heck am I doing up on the roof of the TONEAudio office with power tools and no shoes? You will never know. It's a Northwestern thing.
However, we did get something productive today.
Watch our website tomorrow for concert updates and a review of the IeGO power cord.