Lindsey Buckingham Wows Portland
September 10, 2008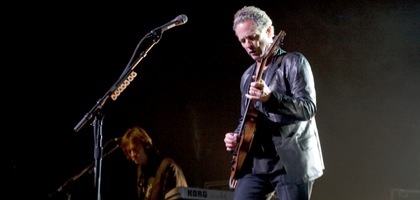 The man responsible for most of Fleetwood Mac's commercial success showed the Portland crowd he's still got it tonight.
With no opening act, Buckingham took the stage and left everyone screaming by the time he was done almost 2 and a half hours later.
Watch for more pictures on our website in the concert section and a full concert report and review of his new album in the October issue of TONEAudio. If you are a fan, the tour just started on the 7th. Check his website for tour details.